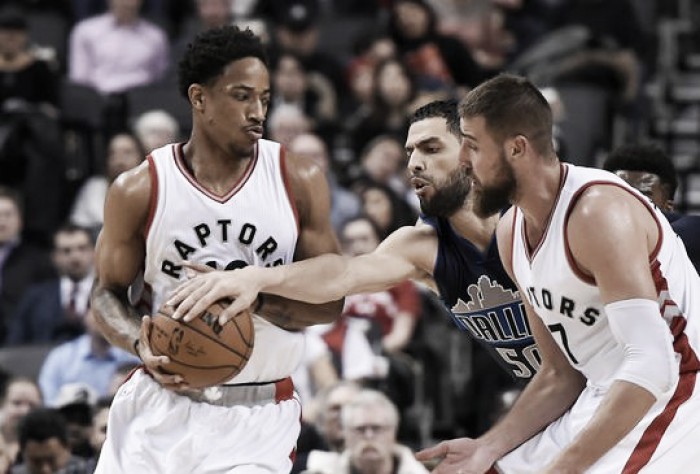 After back-to-back losses to tough Eastern Conference foes in the Atlanta Hawks and Miami Heat, the Toronto Raptors returned home on Monday night to face the middling Dallas Mavericks.
Setting the Standard
After facing two of the top centers in the Eastern Conference Friday and Saturday night, Raptors' center Jonas Valanciunas found himself a favorable matchup against the Mavericks, as he was being defended by Dirk Nowitzki. Valanciunas was able to take advantage of the slow-footed German as he finished with a double-double recording 14 points and grabbing 12 rebounds.
Raptors' DeMar DeRozan was also able to find his spots on the floor in tonight's game as the high-paced, cohesive offense allowed him to find his spots frequently. DeRozan's arsenal was on full display as he looked more like himself after a forgettable performance against the Miami Heat Saturday night. He finished Monday's game with 25 points on 10-for-17 shooting from the field.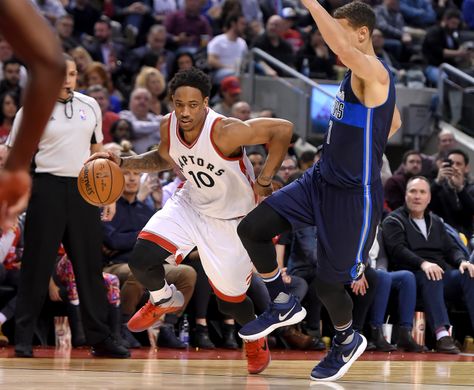 Encouraging Signs
The Raptors second unit brought a much-needed boost as they brought activity, energy, and discipline, especially on the defensive end. The bench play was led by Patrick Patterson as he finally hit his three-point stride, tallying 11 points on 3-for-5 three-point shooting.
The continued improvement of Delon Wright was also key in the game tonight as he brought a solid defensive punch along with an efficient scoring output on 4-for-8 field goal shooting. The bench brought momentum and fluidity against the Mavericks as they accounted for 5 of the Raptors' nine total three-pointers, along with 22 of the 55 total rebounds.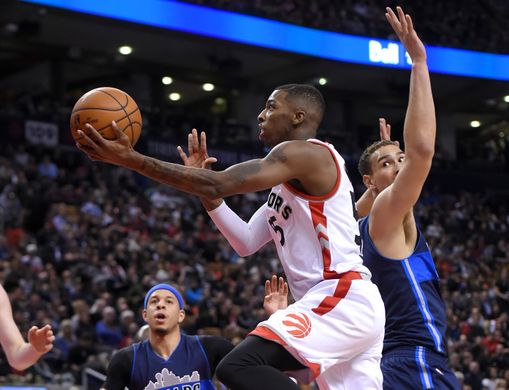 Defensive Output
The Raptors' defense allowed the fewest points in a game all season Monday night, as they only gave up 78 points. After a slow start to the game on defense, the Raptors decided to bear down and show their true colors as an elite defensive team. After giving up 26 points in the first quarter, the Raptors held the Mavericks to an impressive 20 points in the second and third quarters. To boot, they only allowed 12 points in the entire fourth quarter. Perimeter defense; along with discipline on closeouts and help defense were important in the win. The Raptors' also got a huge contribution in the rebounding part of the game as they outrebounded the Mavericks by 21 and grabbed 55 as a team.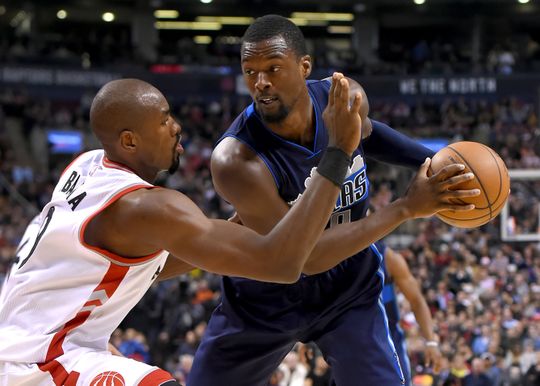 Next Matchup
The Raptors will stay at home Thursday night as they will take on triple-double machine Russell Westbrook and the Oklahoma City Thunder. Tipoff is 7:00 p.m. E.T.
Game Notes
-Wesley Matthews left Monday's contest with a calf strain
-Jonas Valanciunas contributed his 4th double-double in as many games
-Toronto Raptors gave up fewest points in one game all season against the Dallas Mavericks tonight (78)
-Patrick Patterson scored in double figures for the first time since Feb. 24