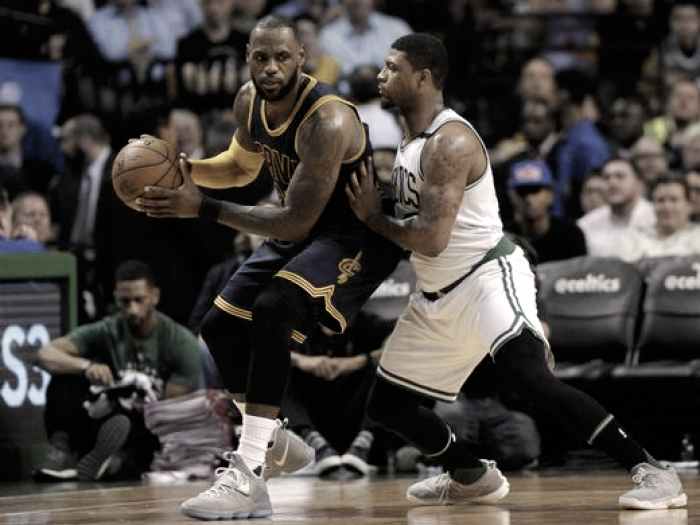 The Cleveland Cavaliers showed no signs of rust despite having not played since May 7 and emerged victorious against the Boston Celtics at the TD Garden.
James Starts Game With Authority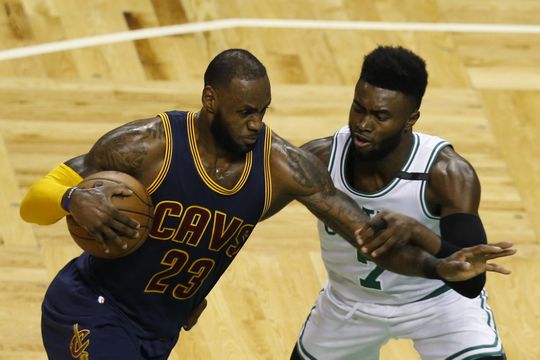 LeBron James began the game 7-of-8 from the floor and recorded 15 points in the opening quarter of the game. His team took an early commanding 30-19 lead while holding Boston to 40 percent shooting. The Celtics shot 1-of-8 from behind the three-point line and trailed by as many as 13 in the first 12 minutes. Celtics' Avery Bradley tried to keep his team within reach and scored nine points.
Boston Displays Another Lackadaisical 3-Point Shooting Performance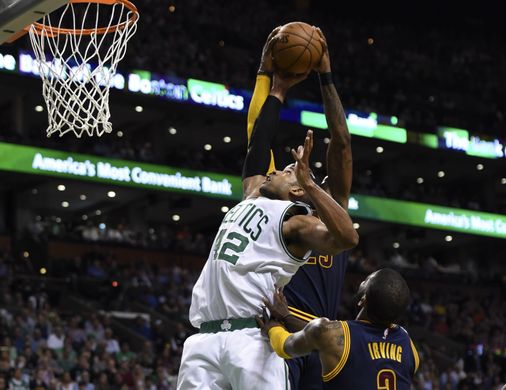 Beantown continued to struggle in the second stanza of the game and went 1-of-8 from downtown once more. Cleveland lead by as many as 26 in the period, which included a 12-0 run. Boston was down by 22 at halftime which tied the largest halftime playoff deficit at home in franchise history.
Love Showcases Perfect Shooting While Boston Attempts Comeback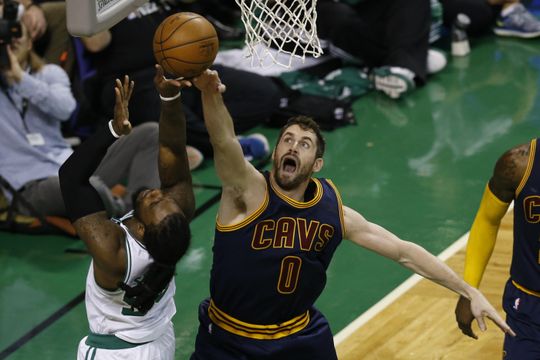 Kevin Love scored 18 points on 5-of-5 shooting from beyond the arc during the third frame. The Celtics shooting picked up and they recorded five three-pointers on nine attempts. In the final five minutes of the period, Boston went on a 15-4 run but were still down big, 92-75.
James Delivers Knock Out Punch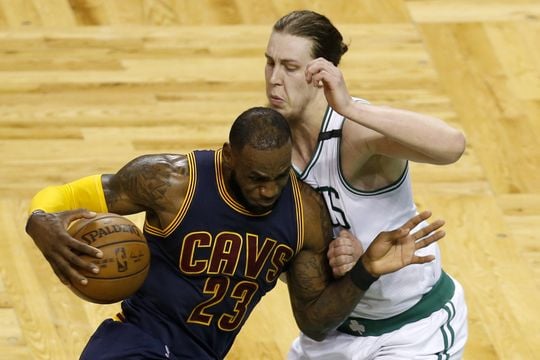 James put the final touches to his opponents and dropped 13 points in the final quarter. Meanwhile, Marcus Smart fouled out with 9:00 minutes left in regulation and exited the game with six points.
Top Performers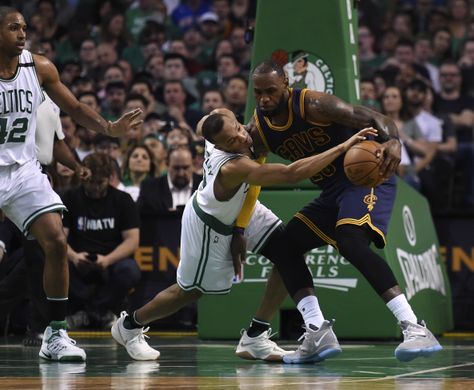 Cleveland Cavaliers
James finished with 38 points, nine rebounds, and seven assists. Love ended with a double-double of 32 points and 12 boards. Tristan Thompson chipped in a playoff career-high with 20 points and nine rebounds.
Boston Celtics
Bradley and Jae Crowder finished with 21 points apiece. Isaiah Thomas scored 17 points, while the other role players in Jaylen Brown added 10 points and Gerald Green tallied 11 off the bench.
Quotes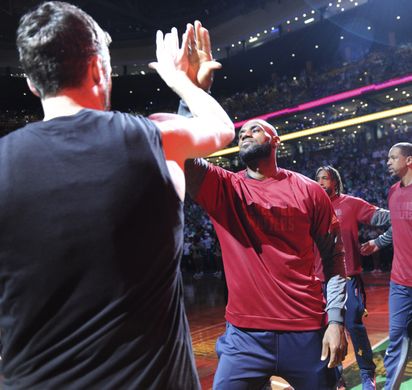 Boston Celtics head coach Brad Stevens commented on the Cavaliers offensive start and said, "I felt like that zapped us on the other end a little bit. We missed some makeable opportunities."
He then went on to comment on LeBron James and said, "It's hard to believe but he's better, a lot better than from when I came into the league."
Cleveland Cavaliers head coach Tyronn Lue also commented on James' performance and said, "He's playing at a high level. And that's the reason why we're riding him so much." Lue then added, "When LeBron's playing at that level other guys just have to be solid and we have a good chance to win."
During the post-game interview, James was asked on what made Cleveland prevail on the road and he responded "Energy and our defensive intensity."
Other Things to Note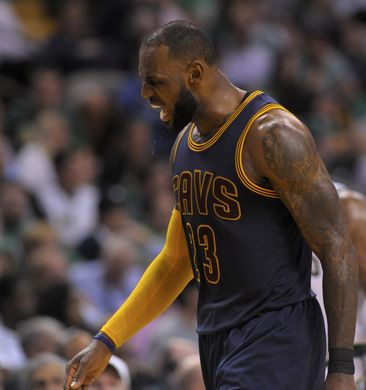 -James marked his 7th straight game with at least 30 points.
-The Cavaliers improved to 9-0 in the 2017 NBA Playoffs. They also have won 16 of their last 19 post-season road games.
-Boston suffered their first lost at home since Game 2 in the opening series of the playoffs against the Chicago Bulls.
Game 2 Details
The series will continue at the TD Garden on Friday, May 19 at 8:30 p.m. E.T. where the Celtics will hope to even the series at one game apiece. Game 2 will be televised on TNT.