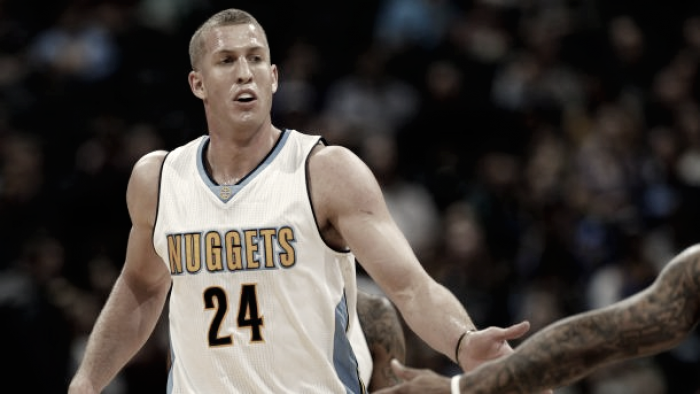 Power forward Mason Plumlee left a vivid impression himself at the Denver Nuggets during the previous campaign as the club decided to put faith in him after putting pen to paper on a three-year deal, worth around $41-million.
At 27, the Indiana-born player featured for the side from last February after wearing the Portland Trail Blazers shirt for the past year-and-a-half, and despite not provided lot of playing time (averaging around 36 minutes per game) in a side which could still the boast of Italian international Danilo Gallinari, the former U.S. member still made out the best of his adventure.
According to Basketballreference.com, Plumlee registered an average of 14 points and 10 rebounds throughout the whole 2016 NBA season.
One of the main boxes ticked by Plumlee in the interest of acquiring his services was the fact that he can be a complimentary figure alongside their main man in the offense, Nikola Jokic.
During the last campaign, the Serb was devastating with an average that almost saw him record 17 points and 10 rebounds daily and despite strengthening upfront was not the biggest concern, Plumlee will be striving to add more scoring stats together with that of Jokic.
In addition, this signing can be decisive in shifting the equilibrium towards them during the latter stages of the campaign as the Nuggets eye a post-season berth to reverse the disappointment of the past campaign.
Focus on Plumlee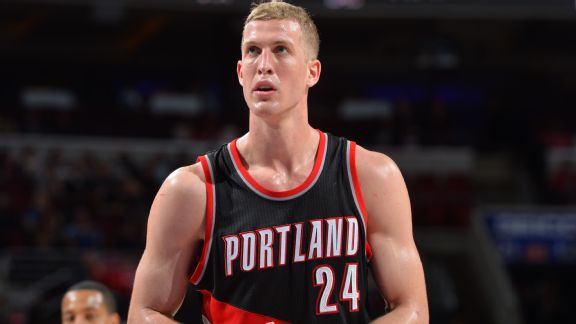 One of the most particular traits of the former Brooklyn Nets is that he lives by the ethic of work. He is very committed and has always put a lot of effort and tried to fulfill his role in the best way he can at any roster he was part of.
In fact, he is a very clever play when it comes to screenings and has the ability of producing high-quality passing. Moreover, he is useful in the defensive area of the court in which the Nuggets struggled a bit during the latter stages of the season.
An important issue for the Nuggets would be the fact that Plumlee has the physique and endurance of playing majority of the games, meaning that they have the luxury of leaving out Jokic in some games in the interest of conserving his energy ahead of bigger games.
Coach Michael Malone will probably focus a lot on creating a chemistry between both Plumlee and Jokic in order to maximize their potentials having not been so excellent when they paired together previously.
Although his name may not be attractive, the Nuggets have made an important acquisition as they head into the Western Conference confident that they can bank on several youth talents, besides their latest signing.