 Cleveland Cavaliers' LeBron James and Houston Rockets' James Harden have been awarded the season's first Eastern and Western Conference player of the month awards for October and November.
King James still going hard after 15 seasons
James has been pivotal in the Cavaliers' success both early in the season and in turning around their play following a short slump, that had the Cavaliers sitting at a 5-7 record before this current 10 game winning streak.
James's averages for the month of November were 28 points per game, 8.2 rebounds per game, and 8.5 assists per game. It is the first time where he's ever averaged those numbers entering December.
He led Cleveland to a 15-7 record on the season.
Not only are these statistics impressive, but James also seems to be playing the best ball of his career, putting up such numbers on a career-best 58 percent from the field, and 42.5 percent from beyond the three-point line. Equally impressive is James's play on the defensive end of the floor, and although his team has struggled defensively, his presence as an anchor has been widely felt behind his 1.3 steals per game and 1.2 blocks per game.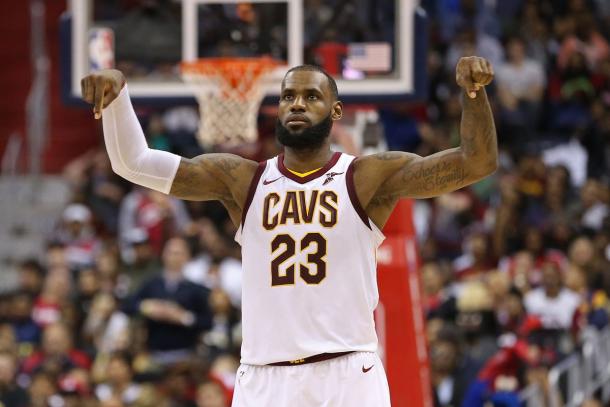 Harden topping off last season with even better play this season
Harden has been just as impressive for his Rockets, particularly in Chris Paul's absence. Harden has never shied away from handling a wide range of responsibilities for his team, and his balanced play, has led the Rockets to a 17-4 record this season as Houston currently sits as the No. 1 seed in the Western Conference.

Harden is having a career-year early on this season, averaging a career-best 31.5 points per game, 5.2 rebounds per game, and 9.8 assists per game. He has also had an impact defensively, with his impressive 1.7 takeaway average.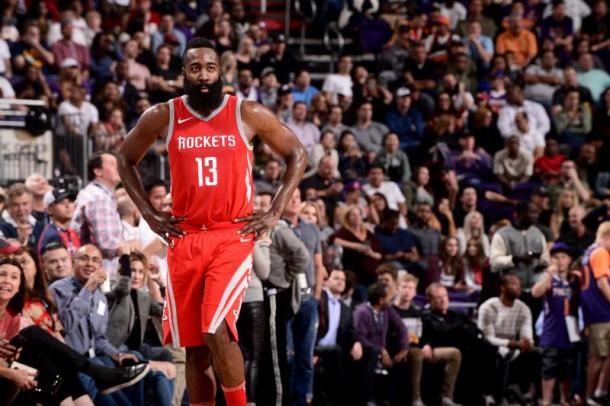 MVP caliber play
Many would argue that these early honors are a good predictor of who will be competing for the league's highest individual honor, the MVP award, come the end of the 2017-18 NBA season. Harden has been hovering around the top of MVP discussion for the past few seasons, having been inched out by the likes of Stephen Curry of the Golden State Warriors and Russell Westbrook of the Oklahoma City Thunder.
James, on the other hand, has won the award four times in his career, twice with the Cavaliers in '09 and '10, and then twice with the Miami Heat in '12 and '13. Many go into each and every season with James atop their preseason MVP predictions, however, if the Cavalier is able to accomplish it this year, he would become the first player to earn the award in his 15 or later season in the league.
While it is early on, and these are only the first of such honors given this season, it will be exciting to track both James and Harden through the season if their spectacular play continues in a similar fashion.