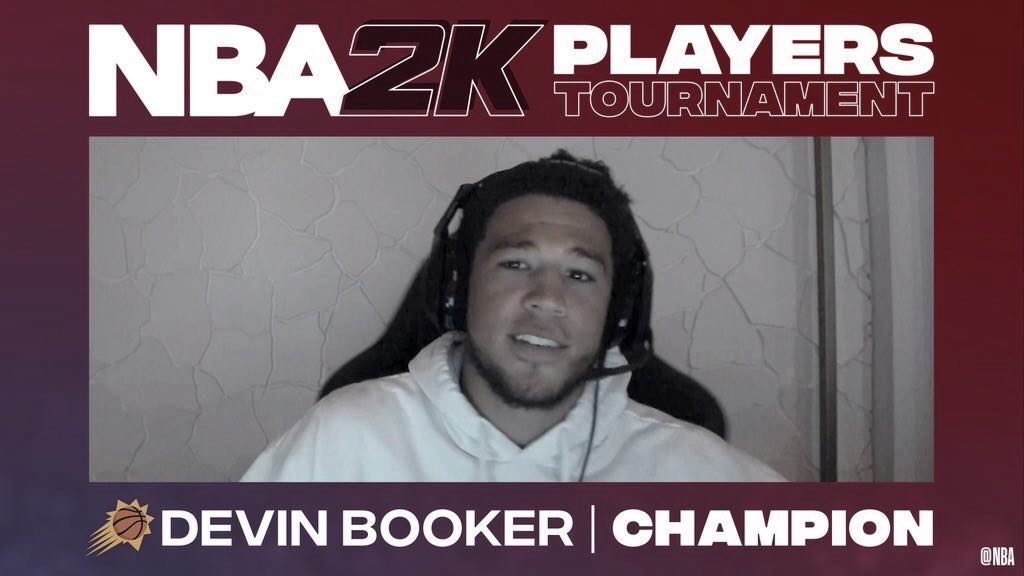 The boredom due to the Coronavirus pandemic its starting to hit people. The players are not exempt to this, and the NBA decided to create a '2K' tournament between players to stream on ESPN.
Booker went undefeated in the tournament, with players like Kevin Durant, Montrezl Harrell, Patrick Beverley and more participating in the event.
Devin Booker defeated Deandre Ayton as two of the most prominent members of the Phoenix Suns squared off in the best-of-three final. As expected, there was a lot of trash talk between the teammates and competitiveness.
Undefeated to the title 🏆@DevinBook wins the #NBA2KTourney and $100K for charity! pic.twitter.com/Tvjrc1SUwC

— ESPN (@espn) April 12, 2020
"Undefeated tournament. Thanks to 2K for putting this on. Lots of good competition out here," Booker said after his victory.
Because of his win, Booker received $100,000 to donate to the charity helping in the fight against the coronavirus of his choice.