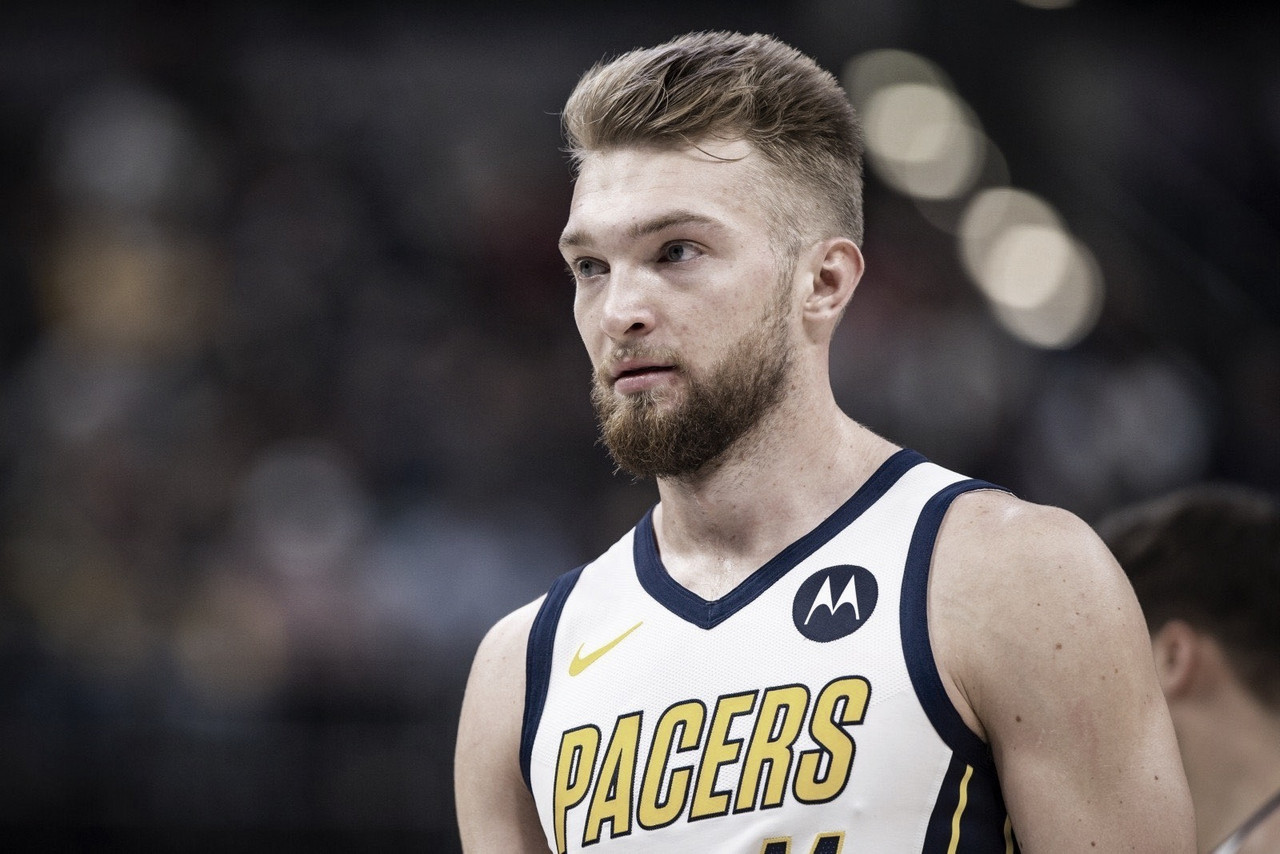 Adrian Wojnarowski from ESPN is finally back, and after being suspended by two weeks from the company for insulting an US Senator, he's dropped another bomb.
Unfortunately, this was not good news, as 'Woj' reported Domantas Sabonis from the Indiana Pacers has left the Orlando bubble to receive treatment for a significant foot injury.
Indiana's Domantas Sabonis has a signficant foot injury and will leave the Orlando bubble to seek treatment from a specialist, sources tell ESPN.

— Adrian Wojnarowski (@wojespn) July 24, 2020
Sabonis has missed only missed 18 games since he entered the league in 2016. He signed a 4-year $75M rookie extension with the Pacers that starts in October. The Forward is one of two players in the league (Giannis Antetokounmpo) averaging 18 points, 12 rebounds and 5 assists this season.
He'll be forced to quarantine between four and ten days before he is able to reappear in games for the Pacers.
Indiana has secured playoff berth in the East, as they sit in fifth place at 39-26. The only good news so far from Indiana is that All-Star, Victor Oladipo will be able to play in the Orlando restart, following his recovery from an ankle injury.