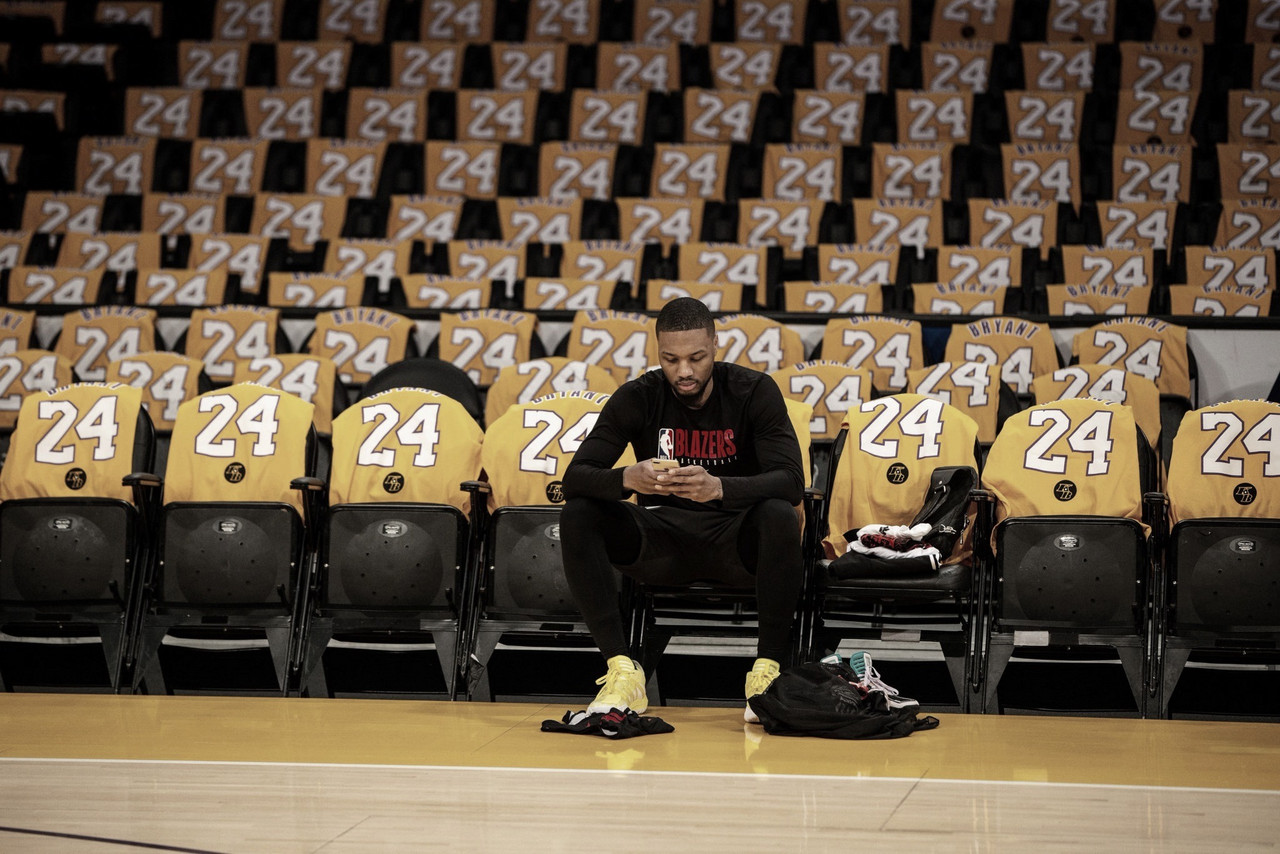 Damian Lillard has proved to be the best rapper in the NBA. His lyrics and collaborations with several artists even made him perform during the NBA All-Star Weekend and also to feature in the NBA2K21 soundtrack.
'Dame D.O.L.L.A' released a song in honor of Kobe Bryant titled 'Kobe', which features a verse from Snoop Dogg and a hook from Derrick Milano. The Trail Blazers guard has just one verse on the three-minute track but it's very powerful, as he remembers Bryant.
The song kicksoff with Milano's chorus, and then goes right into Lillard's emotional bars remembering one the NBA's greatest of all-time.
"Rest In Peace to the Mamba and Baby Gigi," Dame rapped. "Still remember where I was standing after the 3-peat. 'Fro was lined up yelling 'Kobe!' but playing Pee Wee. When you know they shoot the freebie right after they tear achilles. Killer!"
While Lillard is on the main cover of the NBA2K21 game, Kobe is featured on the cover of the special "Mamba Forever" edition.
''When Dame found out he would be named the #NBA2K21 Current Gen cover athlete the same year that Kobe would be named the legends cover, Dame used his access to the 2K soundtrack to create a tribute to Kobe,'' the song description said. ''After the positive response from gamers, Dame decided to release the track to all streaming platforms.''
Over his music career, Lillard has released three rap albums, all of which got into the top 20 on the U.S. indie charts. His 2016 debut, The Letter O, had features from Lil Wayne, Jamie Foxx and Juvenile. He followed that up with Confirmed in 2017 and Big D.O.L.L.A in 2019.