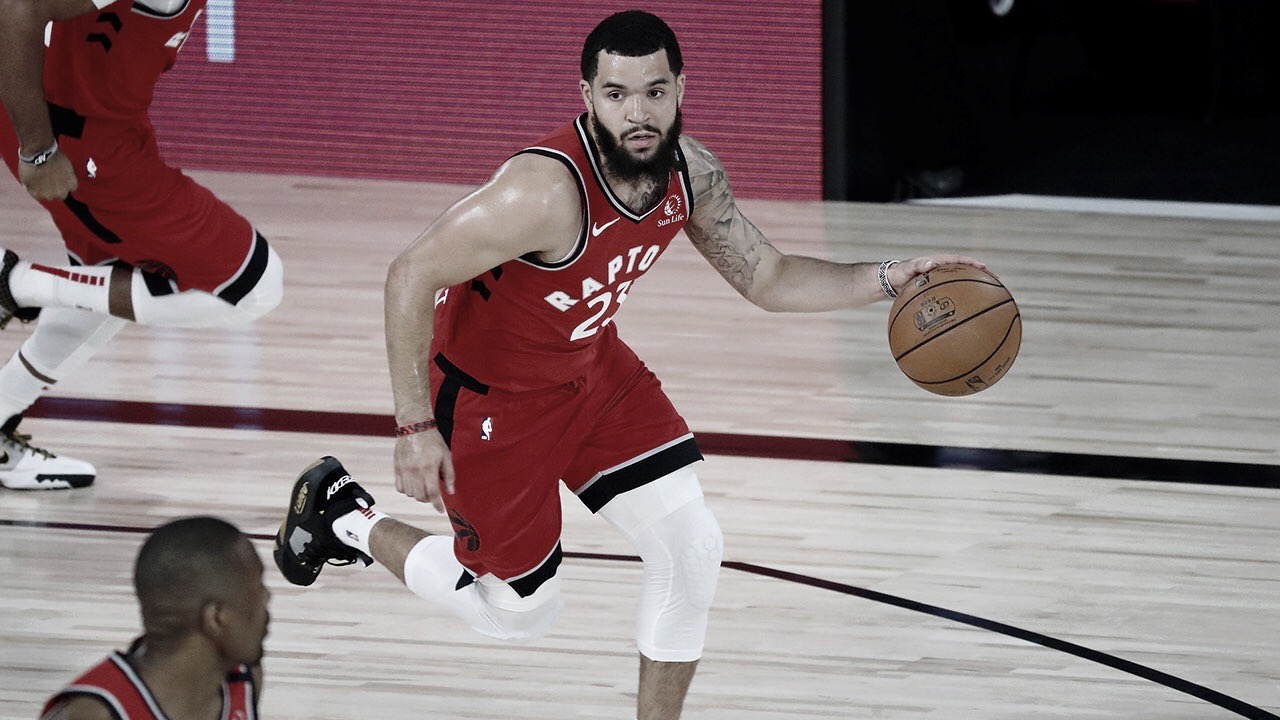 It's no secret to anyone that Fred VanVleet is one of the top free agents in this year's NBA free agency. The former champion has left a mark in Toronto, and whether he'll remain there or not next season remains a mystery.
The 26 year-old, who went undrafted out of Wichita State, has surpassed all of the expectations set for him, becoming one of the best guards in the association.
This year he's an unrestricted free agent, and multiple teams have looked at him as their number one priority for next season.
VanVleet spoke with JJ Redick and Tommy Alter in the 'Old Man & The Three Podcast', where he revealed even though he's looking for a nice environment to be in, he's still trying to get paid.
"I'm trying to get paid, man," he said. "I'm not shy about that. I don't have to tell people that I value winning. Like, just look at my story, do your research, I've never been on a losing team in my entire life. … I won a championship and now it's time to cash out. I'm 26. … I'm only four years in (to his NBA career) but I feel like I'm on the verge of blossoming even more, with more of a lead role."
Episode 25 is live with @fredvanvleet. Really great interview. Here's Fred on what he's expecting this off-season. Lots more to come from this @jj_redick @talter pic.twitter.com/uhktFui3fY

— TheOldMan&TheThree (@OldManAndThree) November 11, 2020
VanVleet has worked his way up in the association from the G-League all the way to winning a championship. He's proved his worth the last couple of seasons, as he averaged 19.6 points, 6.9 rebounds and 4 assists per game in the latest Raptors playoff run at Orlando.
"It's not purely numbers, but the numbers do play a big part, and I just want to feel my value reciprocated from the other end," VanVleet said. "And teams can tell you your value all they want to, but until they show you in numbers, then you know what that means."