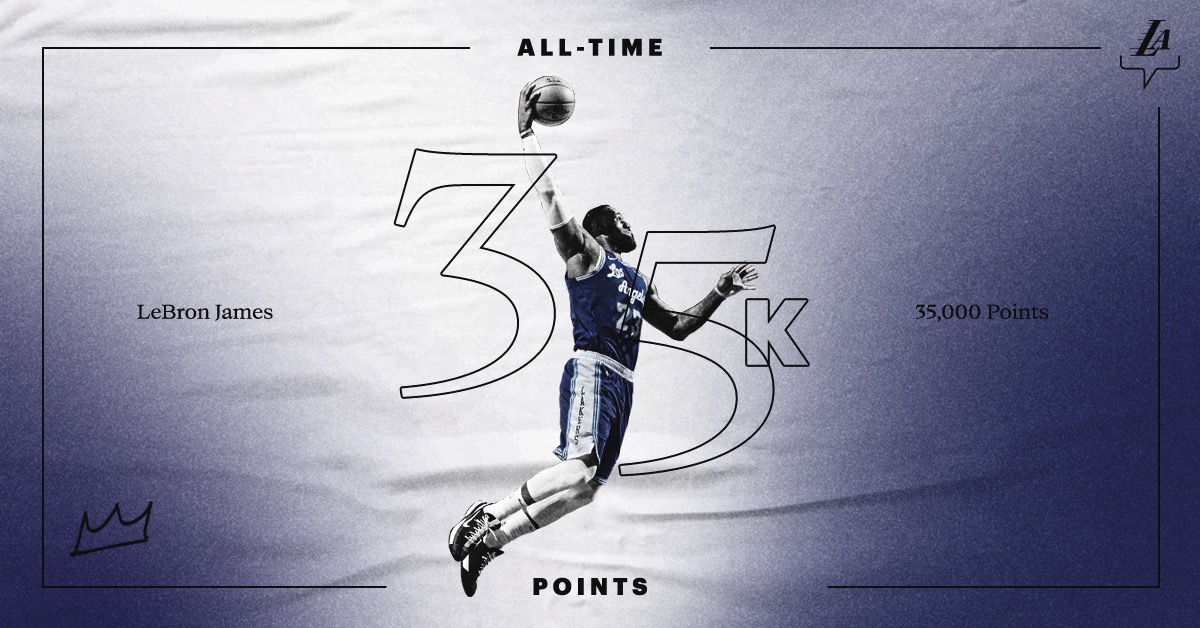 LeBron James became the third player in NBA history to achieve 35,000 points in their career.
Going into the Los Angeles Lakers' highly anticipated match with the Brooklyn Nets, James needed 15 points to reach 35,000.
In the Lakers' 109-98 loss, James had 32 points, 8 rebounds, and 7 assists.
He is the youngest player to ever reach 35,000 points, now on 35,017. Ahead of him is Karl Malone with 36,928 and the great Kareem Abdul-Jabbar with 38,387.
James said: "It's a privilege to do what I love to do and that's to play the game of basketball, continue to inspire the youth.
"For me to be linked with some of the greats to ever play this game it's always an honor."