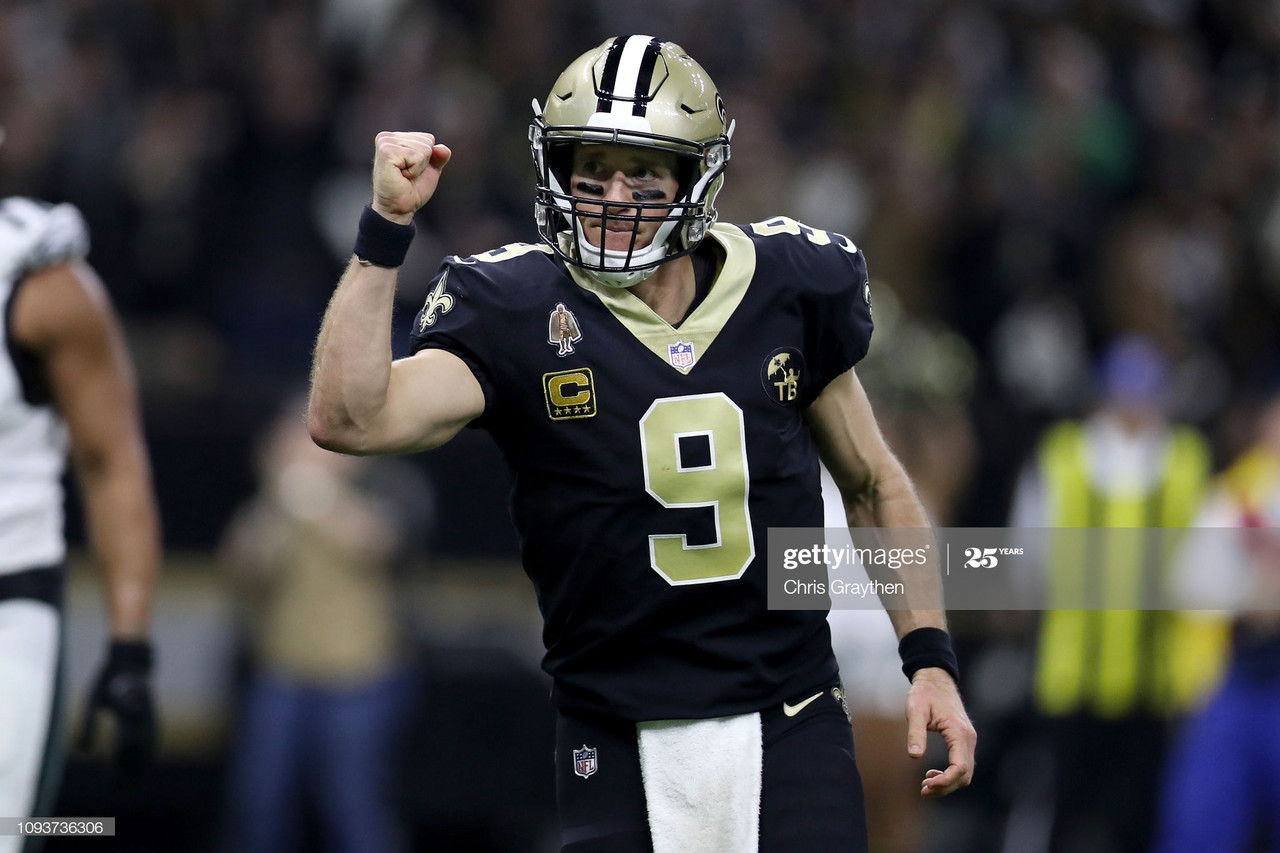 Following his comments regarding kneeling during the national anthem, New Orleans Saints quarterback Drew Brees has once again apologised and asserted that he supports the Black Lives Matter movement.
Donald Trump's tweets
The quarterback's statement came following President Donald Trump's tweets, saying that Brees should not have taken back his stance regarding kneeling.
I am a big fan of Drew Brees. I think he's truly one of the greatest quarterbacks, but he should not have taken back his original stance on honoring our magnificent American Flag. OLD GLORY is to be revered, cherished, and flown high...

— Donald J. Trump (@realDonaldTrump) June 5, 2020
In two separate tweets, Trump states: "We should be standing up straight and tall, ideally with a salute, or a hand on heart. There are other things you can protest, but not our Great American Flag - NO KNEELING!", once again maintaining his initial position regarding kneeling during the American Anthem.
Brees' Instagram statement
In a statement posted on his Instagram account, Brees starts by directing the text to Donald Trump. He then continues, stating that he now realizes the action of kneeling has never been about the American flag: "We can no longer use the flag to turn people away or distract them from the real issues that face our black communities."
Following his earlier apology, the Saints captain regrets the impact his remarks had in reigniting the conversation regarding the flag and says the country needs to change its focus to the real issues: "We must stop talking about the flag and shift our attention to the real issues of systemic racial injustice, economic oppression, police brutality, and judicial & prison reform".
Brees concludes by acknowledging that it will take a collective effort to overcome this problem: "We as a white community need to listen and learn from the pain and suffering of our black communities. We must acknowledge the problems, identify the solutions, and then put this into action. The black community cannot do it alone. This will require all of us."
The quarterback's post has since gotten a lot of praise, especially from teammate Cameron Jordan.

My teammate dropped a bar... paraphrasing @demario__davis , "apology is a form of true leadership... that's taking ownership." Only through open dialogue & open hearts can we expand our comprehension and only in courage can we create positive change! 🙏🏽 @drewbrees https://t.co/Z3GZJ0awwC

— cameron jordan (@camjordan94) June 6, 2020