As we have entered 2017, it's been pretty clear that the influence of soccer and business has transcended increasingly with various factors coming into play. Marketing, globalization, social media and agents have become important for the popularity of how soccer is distributed to the masses in the 21st century. Agents such as Mino Raiola, Jorge Mendes and Jonathan Barnett are among of the few names that represent some of the biggest soccer players in the world, coming from various countries across Europe and in the rest of the world.
In South America, the goal of many youth players playing across the various leagues throughout the continent is to look for the trampoline that will make them follow in the footsteps of their idols from their home continent. Santos FC players want to follow the footsteps of Neymar when he went to Barcelona from the Peixe in 2013 or for Nacional players when Luis Suarez left for Groningen in the Netherlands in 2007. These two comparisons are of course are very different because of the upgrade that they will undergo when making the journey up north to the old continent.
In the small nation of Paraguay, a country of just shy of seven million people, the competition to be noticed has been much more intense and for scouts, much easier to pick out certain players with globalization in the sport. Various agents around the nation are looking to represent the biggest talents at an early age and try to negotiate a price and help them build their profile to demonstrate to the mass public around the world. The end product, of course, is to play in a strong league outside of South America, with Europe being the dream choice.
At only 26 years old, he has placed players in Europe, South and North America
This is no different than to Renato Bittar, a sports agent to various players from Paraguay playing in their domestic league and across the world. Among some of his clients include AC Milan's Gustavo Gomez, Club America's Cecilio Dominguez, Arouca's Walter Gonzalez, Basel's Blas Riveros and various other players playing across the nation, continent and the world.
Youthful Experience
Unlike Mendes, Barnett or Raiola who are over the age of 40, the 26-year-old Renato brings experience and just like his clients, youth. However, age should not be something to assess when defining a sports agent and the work that the Paraguayan has made. Renato credits the success he's undergoing with recent transfers to his knowledge and understanding of the game when he started out as an agent.
"It started out with a lot of desire before anything. The desire to know a lot about the business of soccer, to have soccer to close to me in my daily life and to learn from it", Renato said. "Little by little, I was able to make a transfer, and then another one. Then I started contracting players and it all went forward after that."
Success has been fundamental for his career with a lot of positives but also some negatives. "The positives for me is the idea of having this job build your character trying to surpass your goals. You feel a lot of victories, you follow a player's career, you see them develop, you help people make money and overall, it gives you a lot of joy and satisfaction", he said. "The negatives are the risks. It's always about starting first and doing it right, especially with a transfer, otherwise, you're losing money and time. Also, you're always away from your family a lot."
A new generation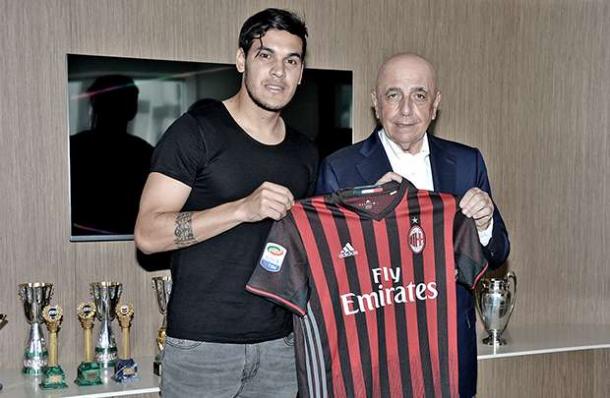 Renato plays a fundamental role for the new generation of Paraguayan players for the national team. After the failure to qualify for the 2014 FIFA World Cup in Brazil, a rebuilding process came into place in which youthful players came in mixed with the old guards and veterans that have been a part of the national team for more than a decade.
Players such as the aforementioned Gustavo Gomez and Cecilio Dominguez were some that made the breakthrough in the 2013 South American Youth Championship in Argentina and the 2013 FIFA U20 World Cup in Turkey, that gave the duo increased exposure and eventually became clients of Bittar. Gomez, who is by far the client at the biggest club had his agent admit that he adapting to life in Italy and the Serie A, which was a major upgrade from Lanus in Argentina.
"Gustavo is doing very well in Milan, he adapted to the city as well as the style of play very quickly.", said Renato. "He had a wonderful test where he started and the played the entire Milan derby, where he ended up becoming the man of the match. I think he will give a lot of joy to the people of Milan." He also represents fellow Corinthians players Angel Romero and Fabian Balbuena, in which he said that "despite the bad economic state at the moment, they are still vital and wonderful players for the side."
A Tournament for hope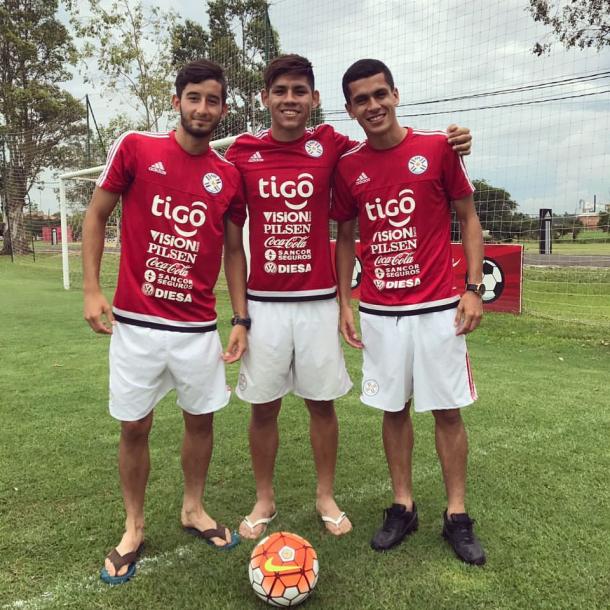 With only a few days before the start of the 2017 South American Youth Championship in Ecuador, Renato has stated that he is hopeful that the squad and his fellow clients will succeed in the tournament and qualify for the U20 World Cup in South Korea later in the year. Among his clients, they are Blas Riveros, Saul Salcedo, Rodi Ferreira, Mathías Villasanti, Jesus Medina. The four latter players play in the domestic league but only Blas Riveros just shipped to Europe just last summer, leaving Olimpia for Basel in Switzerland.
"With Blas, it was very interesting. When he got promoted to the first team to Olimpia, he started to make a huge difference. We got various offers from different clubs in Europe and we thought Basel was the best choice because it's a team where he can demonstrate his ability playing in a first division club, where he can play in the UEFA Champions League.", Renato stated. "He can improve on his game completely and it can be the stepping stone in which he can go to a bigger and competitive league in Europe."
Meanwhile, the other four players are going to be scouted by various scouts across the world looking to pick out Renato's clients. "We have a lot of hope.", the Paraguayan said. "We're blessed to have so many great players and we are really hopeful for what they can achieve."
The Future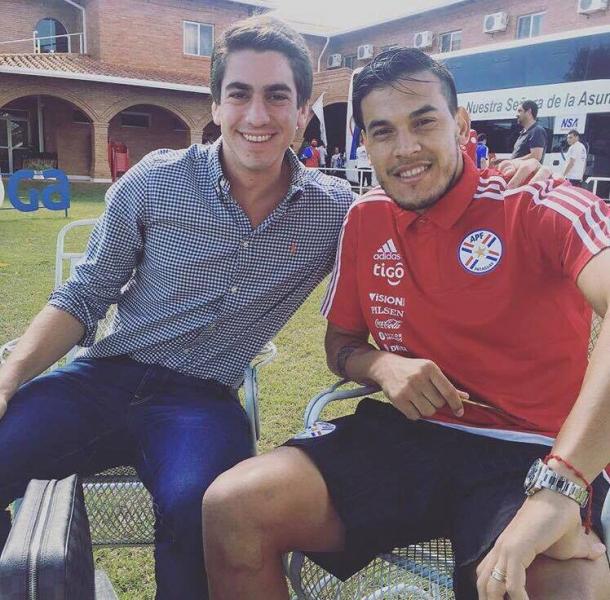 Renato is hopeful that his job can be something that will serve in the long term for various young up and coming Paraguayan players. "The expectations is to continue choosing well. I'm choosing the right players, always giving them the support that they need and in all of this, to try and become a trampoline by sending Paraguayan players to Europe."
Another goal that he wants to achieve is for his players to qualify for the FIFA World Cup with their national team. Despite him stating that qualification for Russia is "complicated, even when losing hope is your last option", he still feels that this new generation will qualify for the following tournament in Qatar in 2022.
"It's perhaps more favorable for Paraguay because you notice that we have better players.", he said. "Still, soccer is unpredictable and other countries in the continent are getting stronger and with better players. You have to assemble a good team, a good group which starts from the youth level." With confidence brewing, he feels that the players from under the age of 23 that he represents could be historical players for the Paraguay national team and that he is willing to become a major building block for the next great generation of Paraguayan players abroad and on the national team.
VAVEL USA would like to thank Renato for taking the time off his busy schedule for this exclusive interview.