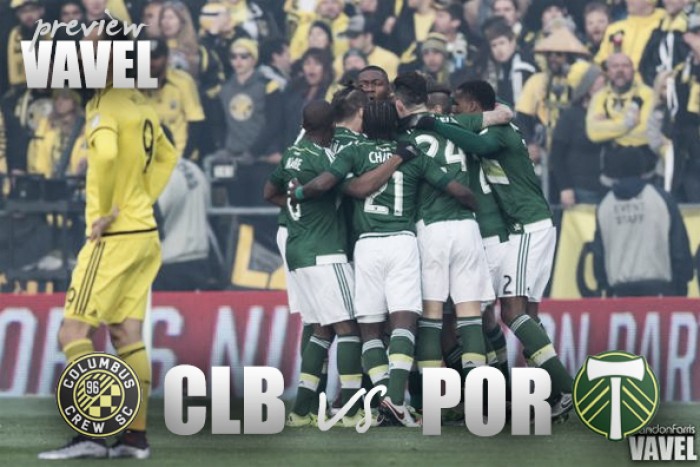 Things are going really well for the Portland Timbers right now. Three games, three wins, 10 goals, and a +7 GD mean that the Timbers roll into MAPFRE Stadium feeling pretty confident to face a Columbus Crew team that is off to a fairly slow start (they're 1-1-1, having notched their first win last weekend) but who made several changes in an attempt to be significantly better than they were last season, when they joined the Timbers as the only pair of MLS Cup finalists to miss the playoffs in the following season. The Timbers' last visit there went pretty well, right?
When your country calls, you pick up
The big story for Saturday, of course, is the absence of Darlington Nagbe and David Guzmán for national team commitments. I've talked a lot this season so far about Guzmán, and about how the Timbers' depth will be key for them, and while the back line depth has been fantastic, Saturday will be the first real test of how the Timbers will fare without a player that is quickly becoming indispensable for them.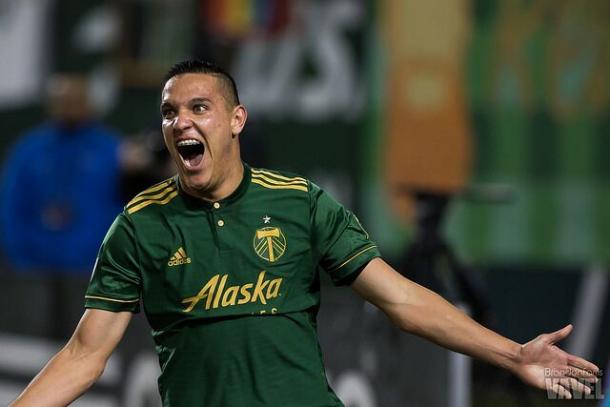 What happens in his absence? Well, it's a phrase that won't fill a lot of Timber hearts with excitement or joy, because that phrase contains the words "Ben Zemanski" and "starting lineup". That's right, Caleb Porter's favorite go-to substitute will most likely be deputized to start in Guzmán's absence, which represents a pretty significant dropoff in talent level. For one game, it's not the worst thing in the world, but I also fear that without Guzmán back there doing the dirty work, we'll see a return to last season when Diego Chará has to cover most of the area between the penalty areas, which combined with Nagbe's absence might return Portland's attack to the more one-dimensional "threat" it was last year. If things don't go well, start looking for long balls into the box in the first hour.
New year, new teams
Every team does work in the offseason to get better, that's pretty standard sports behavior. I've talked at length about the Timbers' changes, so today I'll talk about the changes to a Columbus team that finished third from bottom in MLS and second from bottom in the East last season.
Kei Kamara, of course, left during last season, but this winter saw the Crew lose Michael Parkhurst to Atlanta United and Steve Clark, the goalkeeper responsible for the fastest goal in MLS Cup final history, to...oh wow he's playing in Denmark now? Oof. Anyway. The Crew, as with the Timbers, are focusing more on defense this season, and they have, depending on the situation and on how you look at it, either a three, four or five-man back line. This fluidity is taking a while to gel (see: no win until week three) but it was very effective against D.C. United last week in a 2-0 win.
The Crew still have a Kamara - Ola, no relation, but who plays the same position. They also still have Federico Higuaín, so they'll be dangerous going forward, and this formation pinches Justin Meram in a bit from his usual wide position (the effectiveness of which is still up in the air), but questions still remain about the back - the sort of 3-4-2-1 they played last weekend was their first time playing in that system, so it's hard to get a good read on how it will work overall.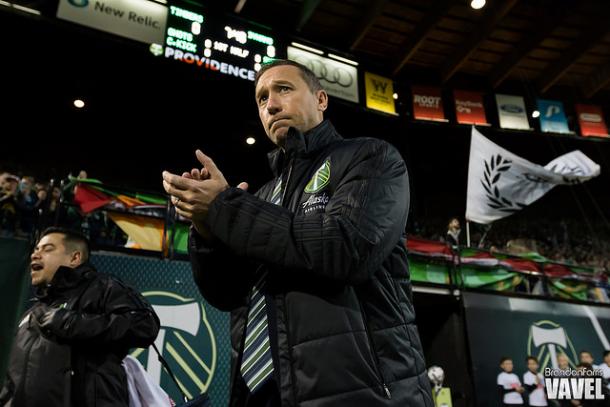 Team news/lineups
For the Timbers, Liam Ridgewell and his dodgy foot is still out but should be back next week. Vytas is still a doubt with a calf strain, but otherwise, the Timbers are pretty healthy.
The Crew are without Dilly Duka (calf contusion) and Waylon Francis is a doubt after recovering from shoulder surgery.
TIMBERS:
Gleeson; Powell, Olum, Miller, Valentin; Chara, Zemanski, Blanco, Valeri; Mattocks, Adi
CREW:
Steffen; Williams, Alex Crognale, Naess; Afful, Artur, Trapp, Finlay; Higuain, Meram; Kamara
What/when/how
Portland Timbers at Columbus Crew
Mapfre Stadium, Columbus, OH
Saturday, March 25, 2017
4.30PM PT/7.30PM ET
Portland: Root Sports NW
Columbus: CW Columbus, Spectrum Sports Ohio
Other: DirecTV channel 472, MLS Live (Subscription, subject to blackout)