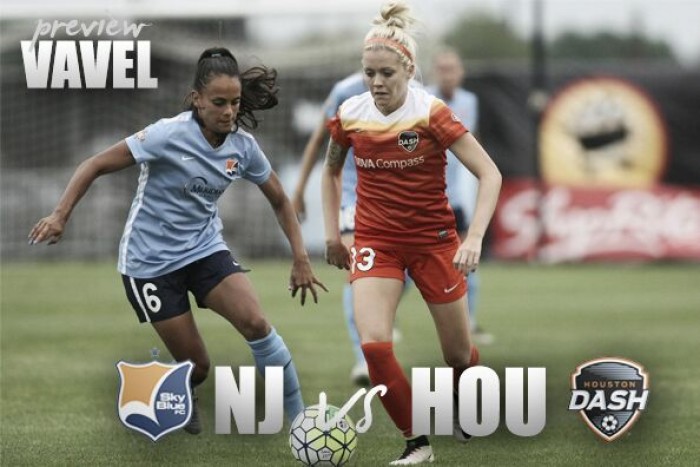 Sky Blue FC and Houston Dash face a rematch this weekend in New Jersey. Week 6 of the NWSL brings the second weekend of a row with this matchup, and both sides will be looking for very different things. Sky Blue FC returns home in hopes of earning three points against the Dash once again. The Houston Dash, on the other hand, look to earn points on the road and get revenge after Sky Blue's 3-1 win in Houston in Week 5.
Sky Blue with advantage and reinforcements
Although the game was fairly even on both sides for portions of the match, Sky Blue had the edge up on the attack for Houston. Despite missing USWNT star Kelley O'Hara for personal reasons, Sky Blue's attack was just fine without her - in big part thanks to Australian sensation Sam Kerr and Sky Blue mainstay Sarah Killion. Killion is currently one of the league's leading goal-scorer with four goals on the season so far. Kerr's presence was huge for Sky Blue against Houston, causing chaos to the Dash defense and also scoring a goal last week. Raquel Rodriguez returned to the lineup as well after graduating from Penn State in Week 4, and she was able to find herself either creating or helping Sky Blue's attack last weekend.
O'Hara looks to return to Sky Blue's lineup this weekend, adding not only more to the attack, but a secure defense. The USWNT player is known for being all over the field for Sky Blue - one second she's part of the backline and the next she's creating a scoring chance for her club. In addition, Christie Pearce returned to the backline last weekend. The lack of the captain's presence was deeply felt for a few weeks after a concussion, seeing the back four as well as goalkeeper Kailen Sheridan are pretty new to the league. With Pearce in the back once again, the backline has been sharper and cleaner, which they look to continue going into round two against Houston.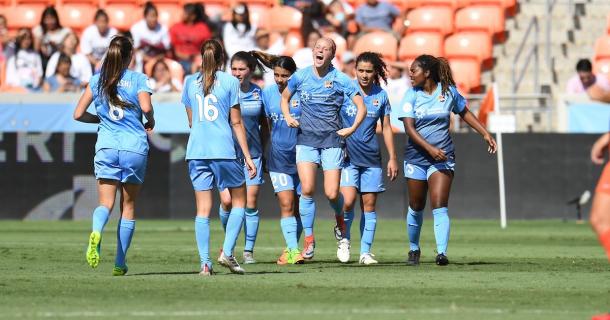 Houston has a lot of problems
The Houston Dash have a lot to overcome this weekend. In the past weeks, the Dash have struggled to figure themselves out in the run of play. They have been missing their main components in midfield - both Morgan Brian and Andressa have just recently returned from injury - but every other component for them is also lacking. On the attack, Kealia Ohai and Rachel Daly aren't as effective and they're known to be. Ohai wasn't as involved last weekend as much as she could and should be for Houston - she struggled with getting the ball and putting herself into the equation, and Daly's attempts weren't enough. In the back it's the same story it's always been - Houston's defense has never been able to find its identity. Although the addition of Janine Van Wyk has helped with organization and thwarting threats with tackles, there are still way too many new faces - Bruna and Camille Levin, for example - for Houston to be able to be able to hold their own for a full 90 without a goal against them.
This weekend, it's important for them to be able to come out strong as soon as the whistle blows. They have to have a certain grit and determination about them that's been lacking in previous weeks. Possibly moving Ohai back to the far right might help, seeing as some of Houston - and Ohai's - best games have come with her tearing up that flank. It's also important to figure out where they want Van Wyk - will she be an outside back or a center back? It's nice to know she can play both positions, but it's time to figure out a rather consistent starting back four.
Sky Blue FC hosts the Houston Dash for round two this Saturday on Yurcak Field. Kickoff is at 4 pm Eastern Time and will be aired on the Lifetime channel.