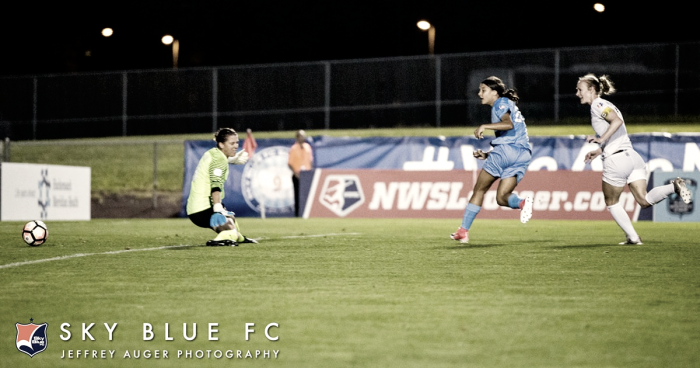 Sam Kerr was the star of the show on Saturday night during Sky Blue FC's Week 12 match against FC Kansas City. The Australian international put in 90 minutes of hard work and dedication to give her team the win at home. Sky Blue was down 2-0 until the 78th minute, after two first half goals by FCKC. Kerr was not about to let her team lose on their historical 100th regular season match. Kerr scored a hat trick in the final twelve minutes of the game to give her team the 3-2 victory. Her hat trick was impressive by itself, but those three goals also made Kerr the all-time leading scorer in the NWSL. In addition, Kerr is now tied with Megan Rapinoe for the most goals scored this season at nine.
This story keeps getting more impressive for Kerr when you realize that is she is only 23 years-old. Kerr had 32 goals before Saturday's match, the NWSL scoring record was at 34 set by Jess McDonald of the North Carolina Courage. After the Australian scored her final goal to complete her hat trick she had officially netted 35 goals. Something else to note is that Kerr has only played 70 games in the NWSL, and already has 35 goals. Kerr was named back-to-back NWSL player of the month for the months of May and June of this season. It doesn't look like the goal scoring will be stopping anytime soon, providing she stays healthy. Kerr has now scored seven goals in five games.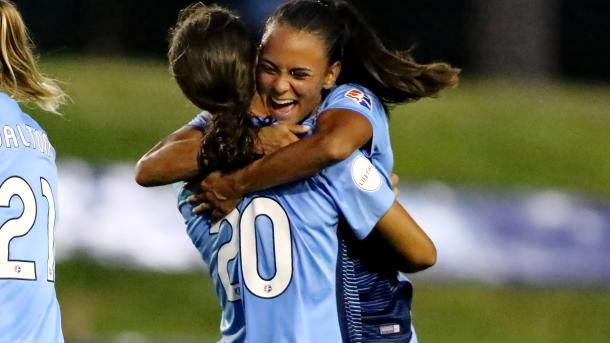 Kerr and her Australian teammates, known as the Matildas, will be participating in the USA hosted Tournament of Nations at the end of this month. The four teams participating in the tournament are the women's national teams of the U.S., Australia, Brazil, and Japan; each team will play three matches. Kerr and Australia's schedule is; July 27th vs the U.S. Women's National Team, July 30th vs Japan, and August 3rd vs Brazil. Kerr will face her Sky Blue teammate, Kelley O'Hara, on July 27th. Kerr and O'Hara have met before during the 2015 World Cup group stage where the U.S. side came out on top.