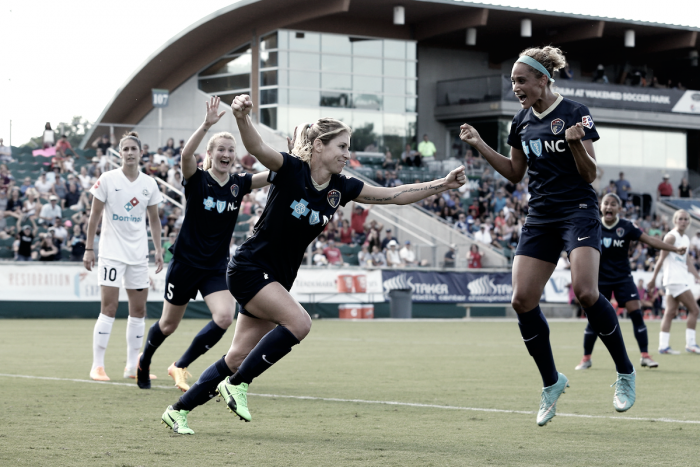 The North Carolina Courage are bringing back 12 members of their 2017 NWSL Shield winning team.
United States Women's National Team member Samantha Mewis and Lynn Williams will remain as the 2017 Federation Players. Williams was the top scorer on the team with nine goals.
Also returning is NWSL Defender of the Year Abby Dahlkemper ​and NWSL Rookie of the Year Ashley Hatch​. Hatch scored seven goals on the season, three of which clinched three points for her club. The remainder of the team returning includes Debinha, Elizabeth Eddy, captain Abby Erceg, Kristen Hamilton, Jaelene Hinkle, Jessica McDonald, Katelyn Rowland, Taylor Smith, Darian Jenkins and Yuri Kawamura.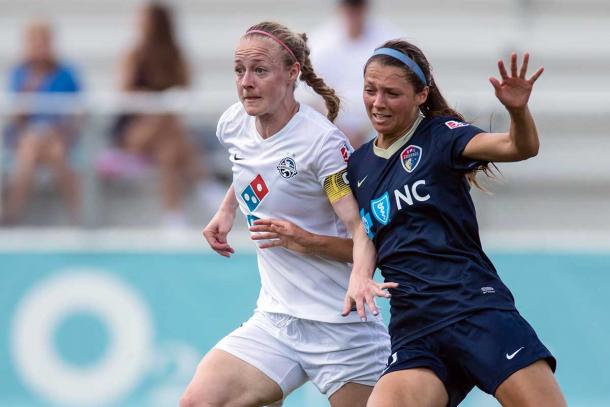 Sabrina D'Angelo will remain on the roster as well as a Canadian subsidized player.
The Courage also extended contract offers to Makenzy Doniak, Denise O'Sullivan, Meredith Speck, Sam Witteman and McCall Zerboni. Zerboni made her USWNT debut on Sunday against Korea Republic. She, along with Mewis, were rock solid in the midfield this year for the Courage and they are hoping to keep this pair together for another year.
Stephanie Ochs, who joined the team during the middle of the season, will not be returning and will placed on the NWSL re-entry wire. Will she be picked up by her former club, Houston Dash? That would be an interesting move to say the least.
Nora Holstad, a Norwegian international, is expected to announce her retirment soon.
With the moves made the Courage have seth themselves up to keep the core of their team ready for the new season. After coming off the NWSL Shield and a place in the NWSL Championship Game the Courage are hoping to build on its success, and its strategy is to keep as many players from that group together moving forward.