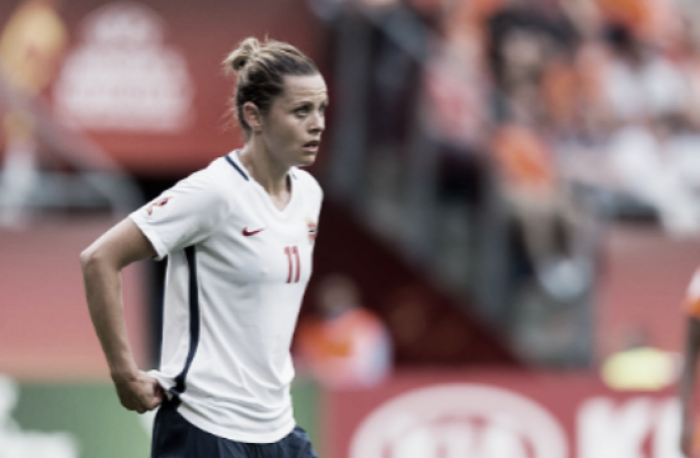 On October 30th, North Carolina Courage defender Nora Holstad announced her retirement from professional soccer. She was signed on July 26th and was expected to help with their defense.
Nora Holstad Announces Retirement from Professional Soccer
The defender released a statement on Twitter where she expresses her feelings about her retirement, "I want to thank the NC Courage and their loyal fans for letting me be a part of their family for the past couple of months," said Holstad. "Thanks for giving me this experience and one last adventure before ending an amazing journey with the sport I love. The Courage organization has treated me as a part of their family from day one and my teammates have welcomed me with open hearts. I wish the club, the fans and the team all the best for the future, stay the course and keep playing and living with Courage. Thank you."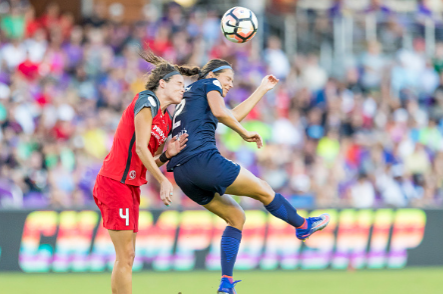 Holstad was a part of the Norway Women's National Team and tailed 69 caps, while scoring two goals. During her international career, she was also apart of the 2011 and 2015 FIFA Women's World Cup squad, as well as the 2013 and 2017 UEFA Women's Championship. When the 2011 Women's World Cup came around, she had a total of 5 caps to her name.
She has played with many teams over the years in a variety of different countries and leagues. Holstad came to the Courage from Bayern Munich in the Bundesliga where she had played for them since the 2014 campaign. The Norwegian helped Munich lift two back to back trophies in 2015 and 2016. Making an impact in 63 matches in four seasons, she helped lead the backline to nine clean sheets during the 2016/2017 season. Before she joined Munich, the veteran defender played for numerous Scandinavian clubs including FK Larvik, Kolbotn, Linköpings FC, and Arna-Bjørnar.
Head coach of the Courage, Paul Riley said in the Teams statement, "Nora is a fabulous professional, and we wish her all the best in her retirement, She has enjoyed a tremendous career, and it's been a privilege to have her knowledge, leadership, and talent in Courage country. For sure she will be a huge success in her next life move"
Holstad made a huge impact on Women's Professional Soccer throughout Europe and abroad during her time that will continue to inspire many young female athletes for years to come.