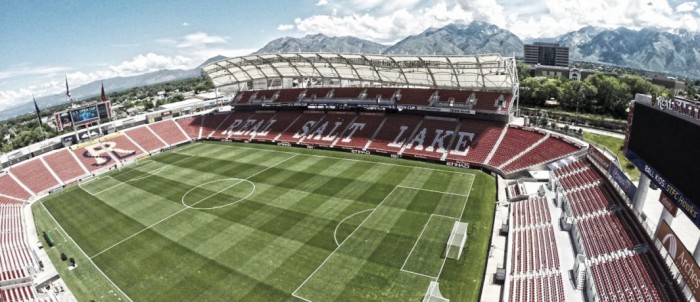 After reports came out over the last few days by FourFourTwo and the Salt Lake Tribunal, the National Women's Soccer League confirmed today that Major League Soccer club, Real Salt Lake, will be launching a women's team for the 2018 NWSL season.
Home matches are scheduled to be played at Rio Tinto Stadium, although there has been no word yet on if the new Utah-based team will acquire players like previous expansion teams have, or if they will be replacing FC Kansas City as FourFourTwo suggests.
RSL will look to showcase their ferverent support for the women's game
In the press release, NWSL Managing Director of Operations Amanda Duffy stated her welcome to Dell Loy Hansen (owner of the MLS team) and Real Salt Lake. Duffy also stated that during discussions, the team had demonstrated "unquestionable desire and commitment to bring the highest level of professional women's soccer" to fans in the state. Duffy felt that the new team's connection to their MLS side will allow them to "hit the ground running on the business side" and provide them with excellent facilities for training and on matchdays.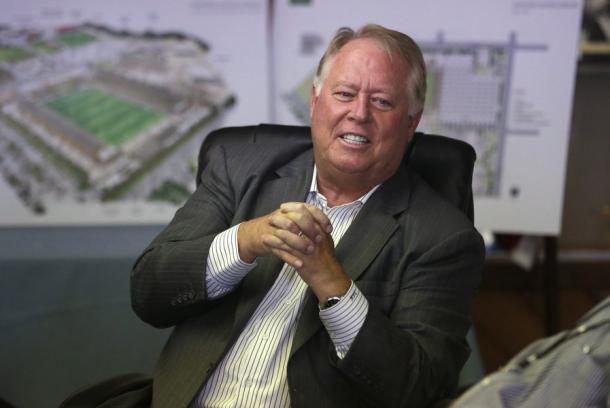 Hansen also gave a few statements on the impending expansion, stating that he felt that his team would use this opportunity to become the "very best women's sports organization in America" and that RSL's goals align with those of the league, U.S. Soccer and A&E executives. Hansen believes that the soccer community in Utah is "already passionate about women's sports" and that they all believed in "empowering and advancing the women's game" could only bring positive change to the state of Utah.
Expansion is a positive but at what cost?
Bringing in new organizations to a league is never a negative and with a team that already has MLS structures in place, the NWSL has gained a valuable asset in that part of the country. It also gives the West coast teams, Portland Thorns and Seattle Reign, a chance to not have to spend a large amount of their travel schedule flying out to the east coast as often as they have had to in the past.
The question now comes as to where exactly RSL will fit into the league. As previously stated, FourFourTwo believe that RSL will replace FC Kansas City but FCKC themselves have not released any statement to fans or media about that. The last many have heard form the Kansas side is for season ticket holders to prepare to deposit for the 2018 season. As of right now, Real Salt Lake will be the 11th team in the NWSL until further notice, and the fourth MLS-affiliated team. As we wait for more word on this new development, just how much impact RSL will have on the league as a team and to players, remains to be seen but for now, this is a good step forward for a relatively young sports organization.
Quotes via NWSLsoccer.com