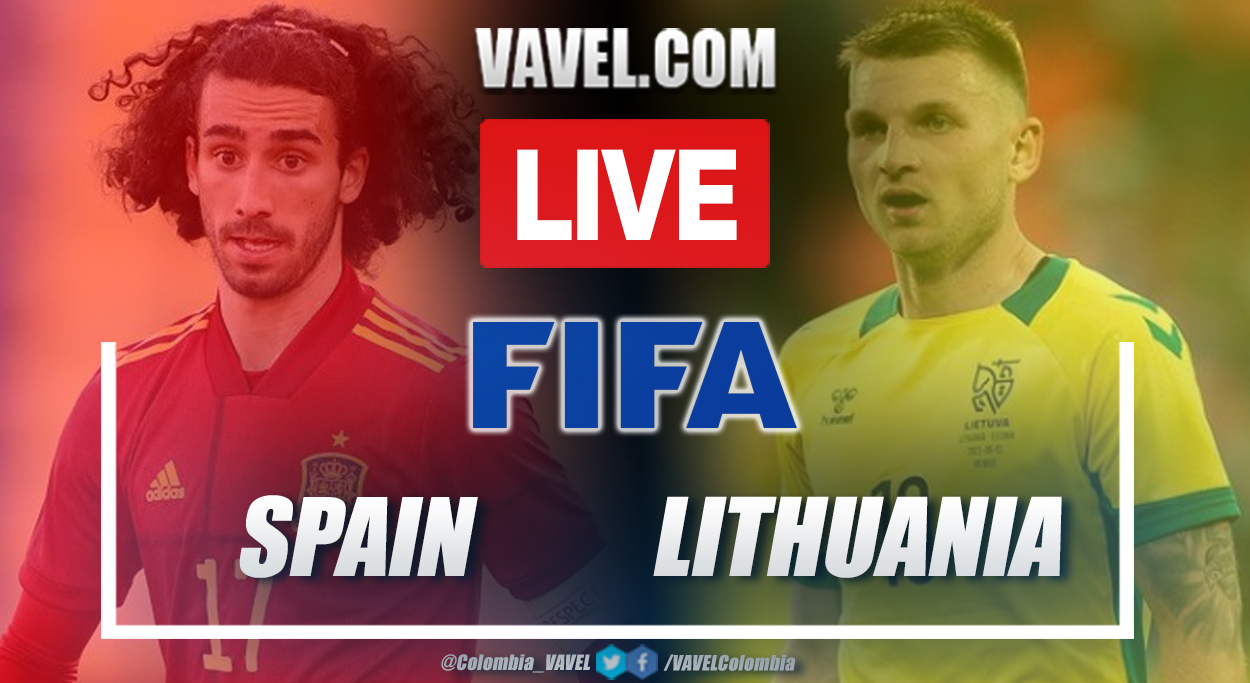 90+2' End of the match!
90' Additional time
85' Last minutes
75' Substitution in Lithuania
74' Substitution in Spain
72' GOAL for Spain
71' Double substitution in Lithuania
67' The match is stopped
62' Double Substitution in Lithuania
54' GOAL for Spain!
53' Double Substitution in Spain
50' Yellow card
We review the Substitutions
Second half begins
45+2' End of first half
45' Additional time
43' Lithuania came closer
40' Last minutes
35' Final stretch of the first half
30' Tomas Švedkauskas Save!
29' Penalty kick for Spain!
24' GOOOOL for Spain
21' Spain came close
20' Spain does not suffer
15' First quarter of an hour
10' First minutes
3' GOAL for Spain!
3' Spain came closer
1' First option for Spain
Match begins
Teams take the field!
Alternates - Lithuania
Starting lineup - Lithuania
Alternates - Spain
Starting lineup - Spain
Formations, coming soon
History between the two teams
We start!
Tune in here Spain vs Lithuania Live Score
How to watch Spain vs Lituania Live TV and Stream
Squadlist - Lithuania
Squadlist - España
Key player: Lithuania
Key player: Spain
History tilted towards Spain
Lithuania wants to get over the bitter pill
Spain, cautious with COVID, sends U21 team to this game
Stadium
Welcome!