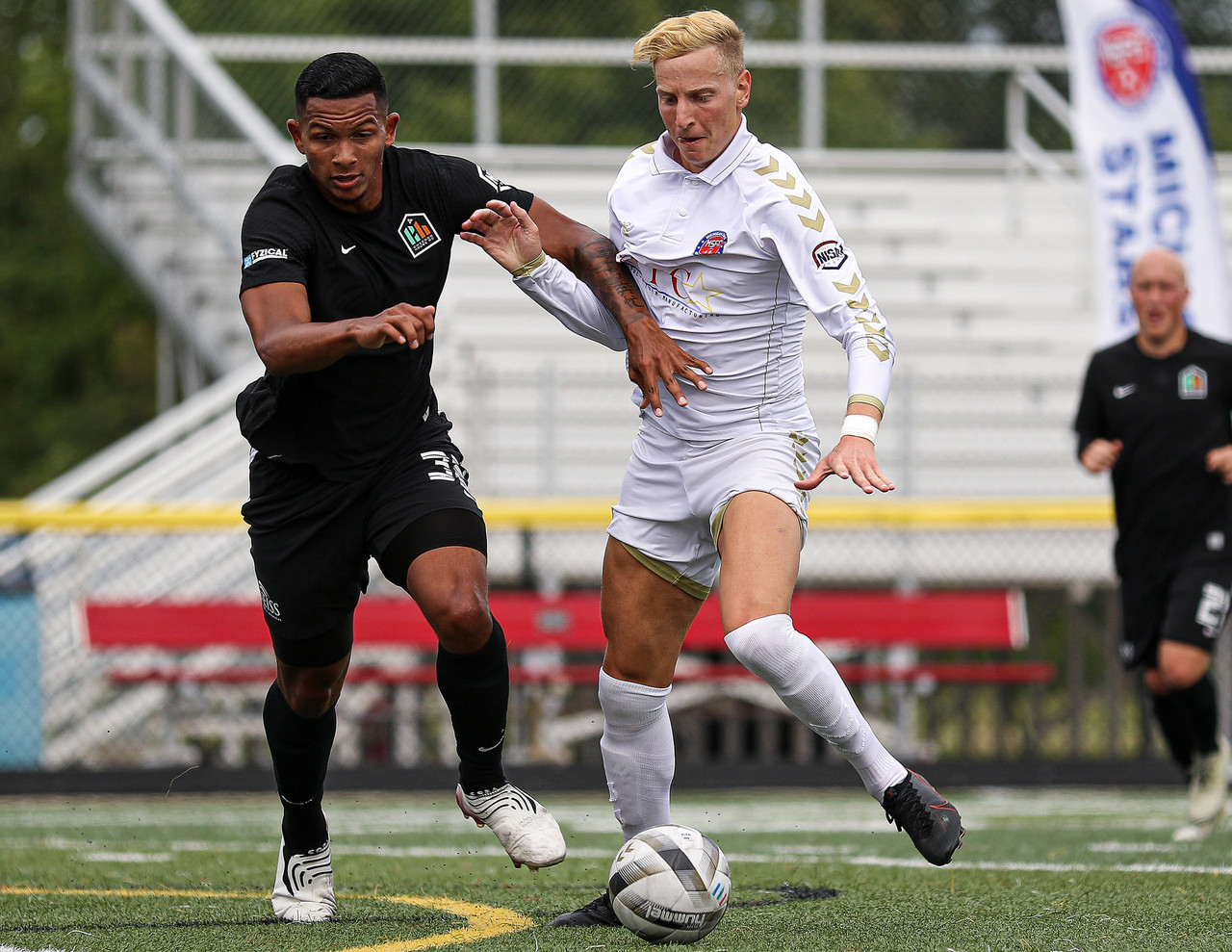 Two teams on opposing ends of the NISA standings face off on Friday night as Chicago House Athletic Club hosts Michigan Stars FC at SeatGeek Stadium.
This is arguably Chicago's biggest game of their brief existence so far. They've made a woeful start to the season, losing five of their first seven matches while only winning one. Not only have they been bad, they've been incredibly boring as well, as they've not scored in their last five contests. That's seven and a half hours without a goal. The House needs a victory badly, and if it doesn't come here, then who knows when it ever will.
Michigan, on the other hand, are currently happy as Larry. They're tied for 3rd in the table, and they come into this game in high spirits since they've won their last two. Things may have been rocky early on, but the Stars are beginning to look like a solid side going forward and at the back.
Predicted lineups
Chicago House AC: Novotny, Abidor, Sulia, Bennett, Bowie, Acosta, Cerro, Kozielek, Conner, Huffman, Wójcik
Michigan Stars FC: Mkuruva, Chalbaud, Aidoo, Amoo-Mensah, Schneider, Suchecki, Frank, Junçaj, Satrústegui, Maric, Mujan
Ones to watch
Drew Conner
"Big time players make big time plays."
Those are the famous words of legendary Chicago Bulls commentator Stacey King, and they certainly apply to this situation for the House. Drew Conner is seen by many as a big time player for the club, so it's time that he starts making some big time plays.
Chicago's current captain and first-ever signing hasn't had the best campaign. His only goal came in the opener from the penalty spot, and he's yet to register an assist. Only using goal contributions to analyze his performances isn't ideal since he is a center midfielder, of course, but he hasn't really impacted things beyond the scoresheet either.
Conner has been good, but he's not been a difference maker, and that's what the House needs him to be. He's missed their last two games for reasons that aren't known to the public, but there's a good chance that he'll be able to feature as the team returns home.
He, along with his side, will be under some pressure to end their horrific run of form. If Conner can step up and carry Chicago to a win, then there's a chance that their entire season could turn around as a result. However, if he can't do that, then the club's dreadful debut campaign will likely only get worse.
Tatenda Mkuruva
Michigan's goalkeeper has already shut the House out once this year, and he'll look to go two-for-two on Friday night.
Tatenda Mkuruva's campaign has been a borderline spectacular one. Ignoring the season opener, he's only conceded four goals in seven games, and he's kept five clean sheets over the course of his last six appearances. Some credit has to go to his backline, of course, but he still deserves plenty of praise.
The former Zimbabwe international is an impressive shot-stopper, relying on his athletic ability and fast reflexes to make some solid saves. He may only be 6'2", a below-average height when it comes to goalkeepers, but he's still able to command his area well.
Chicago knows all about how talented he is, as he was the main reason why they couldn't score in the previous meeting three weeks ago. Whether or not Mkuruva can have a similar showing in this contest remains to be seen, but considering the way he's been playing as of late, no one should bet against him.
Last time out
These two sides have faced off already this season, but that game was far from an exciting one.
Taking place at Romeo High School Stadium, neither team could muster much going forward. The House created some chances early on, and then Michigan did well to respond in the second half, but no one could find the back of the net.
Despite a late flurry from the away side, the match would ultimately end 0-0, which meant that each team had to settle for a single point on the afternoon.
How to watch
The match kicks off at 7:30 p.m. CST, and it will air live on the ISC Sports Network, ISCSportsNetwork.com, YouTube, FBNET, and Eleven Sports.