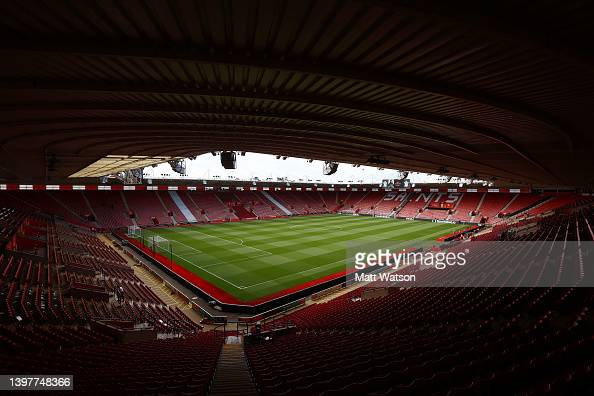 Southampton face a tricky start to the new Premier League campaign after the fixtures were announced on Thursday morning.
Ralph Hasenhuttl's side make the trip to North London to take on Tottenham on the opening day, with games against five of last season's top ten all in the first six matches.
The exception to that list is a meeting with Leeds United on August 13 in the first game of the campaign at St. Mary's.
A trip to the King Power Stadium to face Leicester City follows seven days later, and the opening month of the season is completed with back-to-back home games against Manchester United and Chelsea.
Molineux is the next stop for the Saints on September 3, before games against Brentford and Aston Villa come before the first international break.
Winter break
To accommodate the first ever winter World Cup, the Premier League season will pause after Southampton's visit to Liverpool on Saturday 12th November to allow for the tournament in Qatar.

Restarting in festive fashion on Boxing Day, Hasenhüttl's men will take on Brighton at St Mary's, before heading to the capital on New Year's Eve for a clash with newly promoted Fulham.
2023 begins with a home game against Nottingham Forest, with the Third Round of the Emirates FA Cup on January 7 before a trip to Goodison Park to face Everton a week later.
With 10 games in the final two months of the campaign, April includes a St Mary's double-header against Manchester City and Crystal Palace.
Saints face all three newly-promoted sides across the final six games of the campaign, before they host Liverpool on the final day of the season on May 28.
In preparation for the new campaign, Saints currently only have two pre-season friendlies announced - a match at SK Austria Klagenfurt on Monday 18 July before a home game against Villarreal on Saturday 30 July.
Dates for the diary
August 6th - A - Tottenham Hotspur
August 27th - H - Manchester United
August 31st - H - Chelsea
October 8th - A - Manchester City
October 18th - A - AFC Bournemouth
November 12th - A - Liverpool
December 26th - H - Brighton & Hove Albion
December 31st - A - Fulham
January 2nd 2023 - H - Nottingham Forest
February 18th - A - Chelsea
March 11th - A - Manchester United
March 18th - H - Tottenham Hotspur
April 8th - H - Manchester City
April 26th - H - AFC Bournemouth
May 20th - A - Brighton & Hove Albion
May 28th - H - Liverpool
6th - A - Tottenham Hotspur
13th - H - Leeds United
20th - A - Leicester City
27th - H - Manchester United
31st - H - Chelsea
3rd - A - Wolverhampton Wanderers
10th - H - Brentford
17th - A - Aston Villa
1st - H - Everton
8th - A - Manchester City
15th - H - West Ham United
18th - A - AFC Bournemouth
22nd - H - Arsenal
29th - A - Crystal Palace
5th - H - Newcastle United
12th - A - Liverpool
26th - H - Brighton & Hove Albion
31st - A - Fulham
January 2023
2nd - H - Nottingham Forest
14th - A - Everton
21st - H - Aston Villa
4th - A - Brentford
11th - H - Wolverhampton Wanderers
18th - A - Chelsea
25th - A - Leeds United
4th - H - Leicester City
11th - A - Manchester United
18th - H - Tottenham Hotspur
1st - A - West Ham United
8th - H - Manchester City
15th - H - Crystal Palace
22nd - A - Arsenal
26th - H - AFC Bournemouth
29th - A - Newcastle United
May
6th - A - Nottingham Forest
13th - H - Fulham
20th - A - Brighton & Hove Albion
28th - H - Liverpool