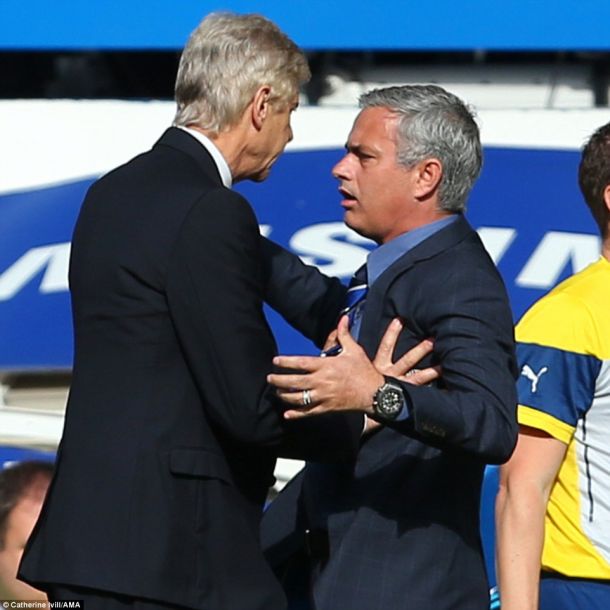 Arsene Wenger has said that he doesn't regret shoving Chelsea manager Jose Mourinho during yesterday's London derby. The two managers were in engaged in a heated confrontation after a challenge from Gary Cahill on Alexis Sanchez in Chelsea's 2-0 win.
Wenger said to the media: "What is to regret after that? I wanted to go from A to B and somebody confronted me without any sign of welcome.
"B was get to Sanchez to see if he was injured. Was it a push? A little one. You can see when I really try to push."
The two managers had to be separated by fourth official Jon Moss before referee Martin Atkinson dealt with the confrontation. Jose Mourinho wanted to "forget" the incident and he insisted that he did nothing wrong.
Mourinho said: "It becomes heated because this is a big game, big clubs, big rivals, and important match for both teams. These conditions make a game of emotions.''
The relationship between Wenger and Mourinho has been very heated in the past, when back in February Mourinho labelled the Frenchman "a specialist in failure."
The Football Association will take no further action on the incident and the LMA declined to comment on the incident, saying that it was a internal matter for the clubs to deal with themselves.