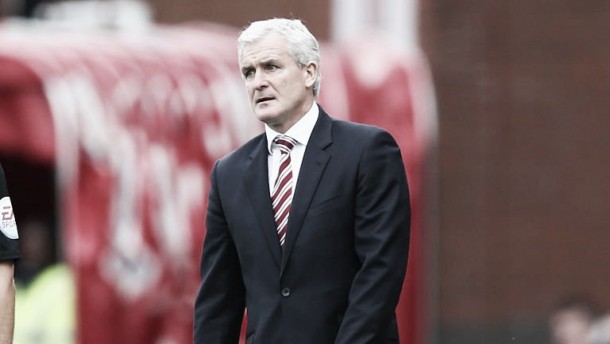 Stoke City travel to face Sunderland at the Stadium of Light this Saturday and Mark Hughes has addressed the media ahead of the game.
On Stoke City's attacking force
In the summer, Stoke City brought in Xherdan Shaqiri to add to an already potent attacking force that includes Bojan and Marko Arnautovic but Hughes believes they haven't clicked yet.
The Stoke boss admitted they've played well at times together but they "haven't all clicked at the same time."
The trio have had good games separately, Shaqiri was a bright spot as Stoke travelled to Norwich City, Arnautovic was the game winner against Aston Villa and Bojan has had numerous good games.
Hughes said he knows they haven't hit "heights we know they're capable of" but he believes there is "still more to come."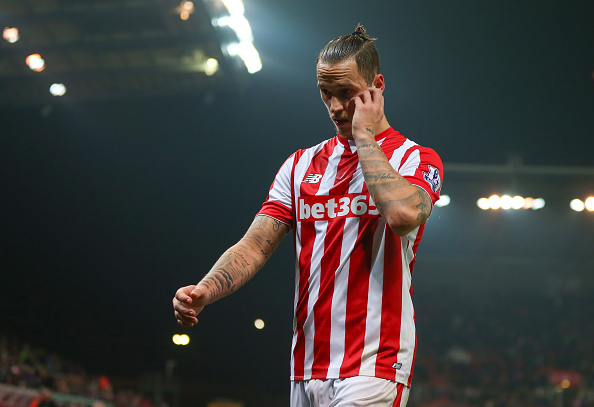 On Sam Allardyce as Sunderland manager
Hughes was complimentary of Sunderland's decision to bring Sam Allardyce in as manager. The Stoke boss said he believes Allardyce can "manage at any level in the Premier League."
He continued on to say Allardyce gives his team a "belief and organisation" and that is vital when you're battling at the lower end of the table.
The Potters boss finished by saying Allardyce was the "best choice for them (Sunderland)."
On going under the radar in the media
Stoke City usually go under the radar in national media, a position Hughes is fine with. This season hasn't been any different, even after they broke their record transfer fee and beat Chelsea at home.
The 52-year-old isn't fussed however, he said going under the radar hasn't "done us (Stoke City) too much harm."
The Potters boss did say that there haven't been as many teams in as good form like his Stoke City side and that is a positive going forward.
Players like Jack Butland, Bojan and Jon Walters have got a number of rave reviews from football pundits but Stoke City as a whole, are yet to receive the praise their performances have been worthy of this season.