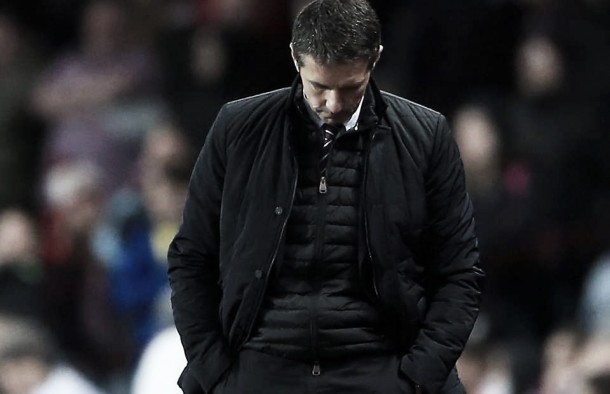 Aston Villa manager Remi Garde believes that his side were lucky to come away with nothing, as they lost 3-2 at home against Watford on Saturday afternoon.
The Villans, winless in 13 league games, went down to strikes from Odion Ighalo and Troy Deeney, alongside an Alan Hutton own goal. They remain bottom of the table, five points adrift of 19th, and relegation is a huge possibility.
Garde thinks his team deserved more
Despite the fact that his side made a huge amount of mistakes and errors in Saturday's game, Garde said that his side "deserved a better result" in terms of points, and that the way Villa attacked was "pleasing".
However, he did admit that his team had a "lack of efficiency in both the offensive box and defensively", and that their early defending was "very poor".
Some had suggested that it was a must win game for the Midlands outfit, in terms of beating the drop, and Garde thought that the pressure may have got to his team.
Quoting that his team wanted to score so badly, they "gave them [Watford] the opportunity to counter-attack". He thought that they "were not lucky" as they had been in the 0-0 draw with Manchester City two weeks ago, and "conceded silly goals".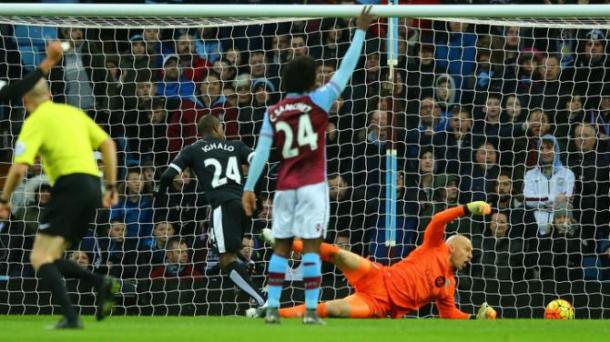 Unwanted record displeases Villans
A record was set by Villa having lost against Watford, but it wasn't one that they wanted. They levelled up with Sheffield Wednesday and Sunderland for the least amount of points (five) after 14 games in a Premier League season.
However, Garde is refusing to give up, and said that he "can't say we are dead" due to the "way we played today", however he does think that "everybody has to improve their level".
The basement battlers will get their next chance to improve that 'level' next Saturday, when they travel to play Southampton.