 It has been the subject of much controversy this week but yesterday finally reached it's conclusion. Sergio Aguero will miss the next three games including the Manchester Derby, following an FA hearing in which the Argentine's appeal was dismissed.
The offence in question is an alleged elbow made by Aguero on West Ham United defender, Winston Reid. The two were grappling with one another as they waited for the ball to drop, Reid seemingly the stronger of the two pushed Aguero who responded by flailing his elbow at the defender.
Replays show despite Aguero's elbow failing to make contact with Reid's head, the intent shown by Aguero to harm Reid was evident and is the decisive factor in Aguero's sentencing. Manchester City moved to make an appeal saying that if it is such a serious offence why did the referee on the day, Andre Marriner, not intervene? Under Premier League ruling, retrospective action cannot be taken if a referee has witnessed an incident.
Marriner turning a blind eye to such incidents is not uncommon in the Premier League sadly, former referee Mark Halsey revealed that when faced with similar incidents himself he was urged to state in his match reports he hadn't seen anything had there been a serious incident. Halsey however defended the FA saying on his personal Twitter account; "To be fair to the FA... it's not them. It comes from within the PGMOL (Professional Game Match Officials Limited)."
City to suffer without him?
Will City struggle without the talismanic 'Kun Aguero'? In short no. Whilst Sergio is easily one of the worlds best strikers at this time, City do not have to rely so heavily on him as they have done in seasons gone.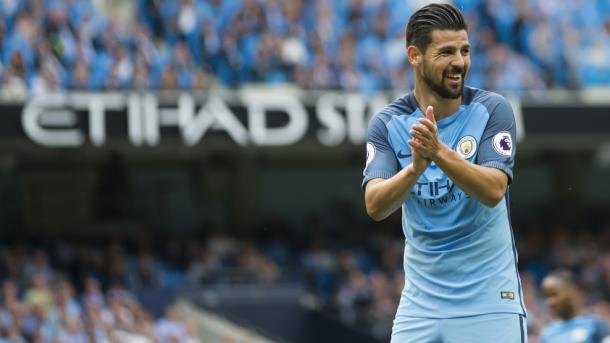 The addition of Nolito this summer has proven so far to be an excellent piece of business and with Raheem Sterling's new found form improving with each game City should cope just fine without Aguero. It won't be as easy to unlock the Manchester United defence next week but the return from injury for German pair Ilkay Gundogan and Leroy Sané should help ease things over the coming weeks.