Jose Mourinho insisted that Manchester United want to win the UEFA Europa League despite their ultimate aim of being in the Champions League instead.
It's going to be difficult to challenge for the Premier League due to the Europa League, says Mourinho
The United boss spoke up about his team's chances at winning the Europa League at his pre-match press conference before their match away at Feyenoord tonight but let it be known that the main aim for the team is to be in the Champions League.
The problem though that the Europa League possesses is the fact that it might hamper United's chances of winning the Premier League this season but Mourinho wants his players to be motivated for all of the different challenges.
When asked about whether the Europa League would affect his side's Premier League challenge, Mourinho said "it is more difficult, yes" due to the fact that the team didn't get the "privilege" to play on a Monday to get the extra day break.
The boss continued, adding that "we are not going to have any kind of support" and he was able to give an example of it saying in one week "we play Liverpool, Fenerbahce and Chelsea" and it was originally scheduled the team were going to play Liverpool the "Monday before, not the Monday after2.
Despite all of this though Mourinho admits that "we have to look to the competition with respect" and it is a competition that "we want to win". The Portuguese boss went on to explain that he knows that it is "difficult to do it" but the team will try to do it and that is "how we want to approach the competition tomorrow".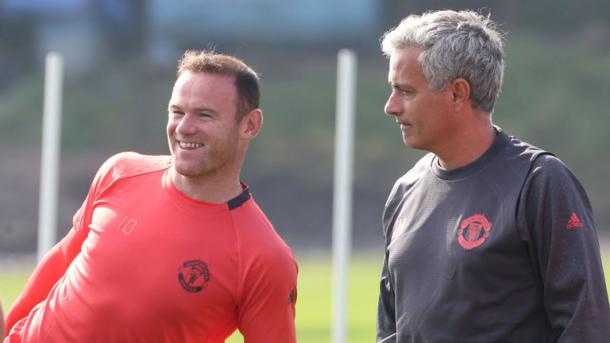 Motivation is key for the Europa League
It is a really important game for the manager and players tonight as they will want to bounce back after losing the Manchester derby at the weekend. The hard thing though for the players is that it is not the Champions League that they are going to be playing in but Mourinho says his players must find the motivation.
Mourinho said that it is an "important match for us" and everyone in the squad must "find the motivation" that he revealed he has found for himeself "already." The boss feels that he will have to "try and pass that motivation to the players" as he knows from experience that the "Europa League is not the big dream of every player".
Mourinho concluded that the team "are not in the Champions League" so it is very important to "find your motivation in the competition you are in" as everyone wants to do the best they can.