 Jose Mourinho, speaking at his pre-match press conference before Manchester United's Uefa Europa League match against FC Zorya Luhansk on Thursday evening, claimed that Juan Mata has found his "natural habitat" at United and is very important to the team.
Despite multiple claims that Mourinho was going to offload the attacking midfielder in the summer, Mata has instead been a key member of the team this season as every time he has played in the Premier League they have won.
Mata in his natural habitat at United, says Mourinho
Mata was sold to United by Mourinho during his time at Chelsea leading to many thinking he did not like the midfielder, but instead, Mourinho now says that Mata has the right qualities to deliver his best form for United.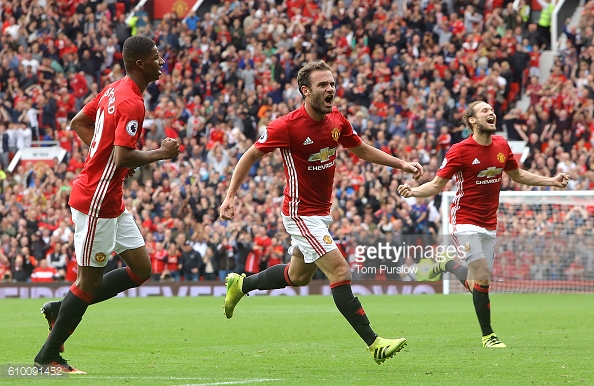 Mourinho said that when "Chelsea were playing in a defensive block" when they won the "title in the 2014/15" season it was one thing "having players for that" and other players for the attacking side which Mata possessed.
Therefore it lead to him leaving the club but Mourinho says that he is very "adaptive with his qualities" and he now feels that the midfielder has a very good "natural habitat with us" at United.
The United boss went on defend his role to sell Mata to United saying "first of all, I didn't sell him" which many people said he did but Mourinho said that his job was "not to buy and sell" his only job was to "coach, to work on the pitch" with all of his players that he was working with.
Mata is very important to how United play
He went on to reveal that it was "Juan that asked to leave" and when a player does that "you always have to think twice." Mourinho says that at Chelsea "Juan in my project was one player" but now "Juan in my project at Man United is another thing" as he is a huge part of the team.
Mata scored and got an assist in United's last game at the weekend against Leicester City showing his true importance to the team. He will be hoping to continue this good form as the team try to improve and move up the Premier League table.