Manchester United manager Jose Mourinho has insisted that forward Anthony Martial needed his first goal of the season in the 1-1 draw with Stoke City, as a confidence boost.
Much needed boost
After an excellent debut campaign at Old Trafford last season, Martial hasn't really lived up to the same level this time around, failing to score in his eight appearances in all competitions ahead of the arrival of Mark Hughes' side on Sunday afternoon.
However it proved to be the breakthrough for the Red Devils in a dominating performance, curling home in the 69th minute. The points were shared thanks to Joe Allen's effort, but after the game Mourinho praised the efforts of the young Frenchman.
"Yeah, he needed that. Amazing goal and a very good initiative and very confident," Mourinho told the Manchester Evening News, going on to add "it was good for him from an individual point of view."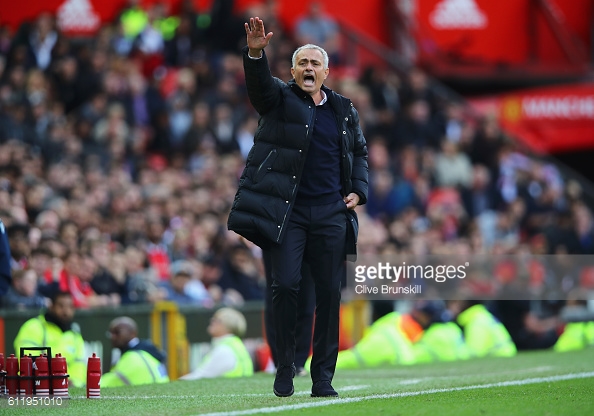 Could of been more
Many were surprised to see United not grab three points against the Potters, who are currently wallowing in the relegation zone. United had 67% of the possession, as well as nine shots on target from 24 overall, and Mourinho said that he was disappointed there wasn't more goals from his side.
"Everybody's really disappointed because one thing is you get a draw when you deserve more," he added. "Another thing, at half-time they were already disappointed but the message from me and also in between them was playing the way we are playing, we are going to have three or four more big chances and score goals. That's the normal tendency of a game of football like this."
He concluded: "And when the game was completely over and we even had more control where they were feeling they had no chances, when Mark on the touchline was asking the players to keep calm I think they felt the second goal is arriving. Then they go there and score the goal."
Manchester United will take on Liverpool at Anfield on Monday, October 17 with kick-off at 8pm BST.