Manchester United and France midfielder Paul Pogba insisted that he is a team player and that it is about the team rather than himself, having scored the winner for France on Monday night.
Not all the Pogba show
The midfielder has come under some criticism since his world-record breaking return to Old Trafford, with French manager Didier Deschamps insisting that the midfielder needs to perform better.
He certainly made an impact on Monday night, with the 23-year-old scoring the only goal in France's 1-0 win over the Netherlands, and after the game Pogba insisted that it is about the team rather than the individual.
"I play for the France team. It's not the Pogba team," he told Canal+. "We're not going to start talking individuals. I play for the team and I always play for the team."
He continued: "It's not always nice to hear criticism, but that's football," and insisted that "I stay focused on the field. I always give my all. Then, I try to make big benefits and give the best of myself."
Pogba concluded: "I am a person who tries things. We always grow and learn. I'm still young. I have goals, we have goals. We want to go to the World Cup."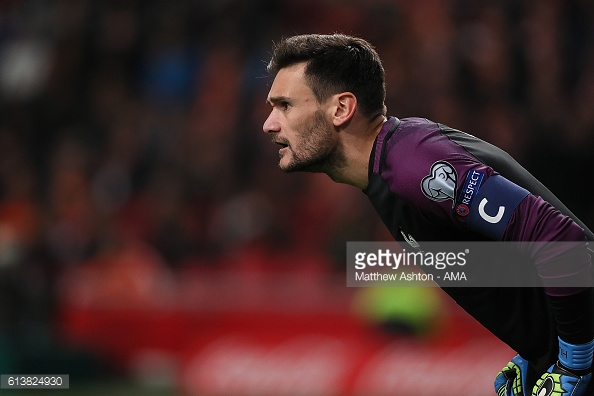 Warrior in his mind
His performance in the Amsterdam Arena seemed to be the perfect response to his critics, and goalkeeper and captain Hugo Lloris said that he believes that Pogba is a "warrior in his mind".
"Yes, but he's a warrior in his mind," Lloris told ESPN FC. "That's the most important thing. Of course, he's very talented but in football talent is not enough, and in his mind, he's very strong and very ambitious, so he's going to improve step by step and he will arrive at the level that he wants."
Lloris concluded: "Especially after his transfer record, there is a lot of expectation around him. But I think today he showed the perfect response. He helped the team to get the three points, he was decisive today and maybe he will give us confidence for the next few games."
Manchester United will take on Liverpool at Anfield on Monday, October 17 with kick-off at 8pm BST.