West Ham United captain, Mark Noble has insisted that the players do care about the club's poor start to the league campaign, ahead of their clash with Crystal Palace.
Not going their way
Having started the season with such optimism, it has turned into somewhat of a nightmare for the Hammers, having managed just the one win so far in the league, which has left them in the bottom three of the English top-flight.
The fans have let their feelings known, with their frustration coming to boiling point after their 1-1 draw with Middlesbrough at their new home the London Stadium. Saturday's clash with Alan Pardew's will be seen as a must win by many, and Noble admitted that the players do care about the club's recent run of poor results.
"A lot of fans around the country and I'm not just talking West Ham fans, think that: 'Oh footballers get paid well, so if they lose it doesn't matter, they just go home to their nice cars and houses, and it doesn't matter,'" he told Soccer Saturday.
He continued, "I can assure you that isn't the case. You do care. And I can assure you the players in there care, every one of them." Noble insisted, "But sometimes when it isn't going for you, it isn't going for you, and you need to dig in and work hard for each other and try to turn it around."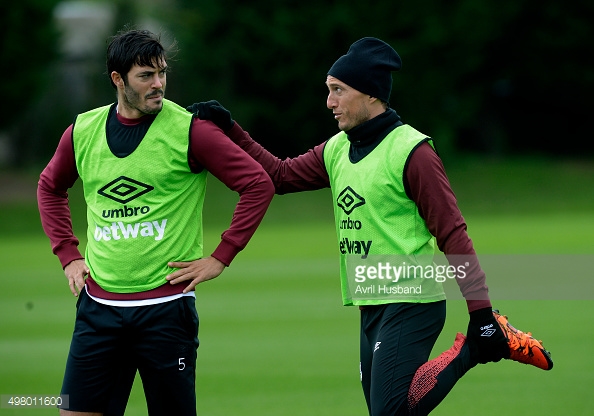 Strange reunion
Saturday's trip to Selhurst Park will see the return of a familiar face for West Ham and their fans, with former defender James Tomkins expected to take on his old side for the first time.
Noble and Tomkins were and remain firm friends, having come up through the West Ham academy to the first team, before Tomkins' £10million to Palace this summer, and Noble admitted it will be weird to face off against his old teammate.
"It will feel very strange on Saturday having played alongside James for so many years," he told whufc.com. "It is a shame he had to move on but that is football and it is very common for things to happen like that."
Noble concluded, "He is 27 and wanted to play regular first-team football. It is a big loss for us because it is not just how good he is on the pitch, but the impact he has around the training ground. We have to move on now and good luck to him."
West Ham United will take on Crystal Palace at Selhurst Park on Saturday, October 15 with kick-off at 5:30pm BST.