Jose Mourinho felt his Manchester United side were comfortable in their goalless draw with Liverpool on Monday night.
Much of the pre-match talk centred around how Mourinho's men were going to be able to prevent the free-flowing Liverpool attack that has been ruining defences at times this season.
But, once again, a Mourinho master plan saw that United were not undone by Jurgen Klopp's men, even if that meant the red devils attacking threat was less prominent.
Following the draw, he said: "I think it was a very difficult game for us and for them, but I think it was more difficult for them than us."
In a midfield martialled by man of the match Ander Herrera, the Liverpool midfield struggled for space as Marouane Fellaini continued his improved run by stifling the likes of Phillippe Coutinho and Sadio Mane, who became frustrated on the night.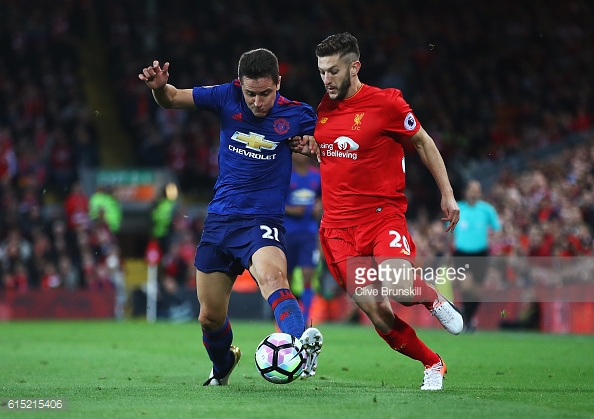 The home side had more of the chances and almost went ahead on two occasions, but for the brilliance of David De Gea who kept his side in the match after efforts from Emre Can and Coutinho.
"In the second half David had to great saves," Mourinho said. He continued to say: "But the game was completely under control, not just from a tactical point of view but also an emotional point of view. We influenced the atmosphere in the stadium."
The Mourinho way
Much will be said of how United failed to turn up in an attacking sense. But with the red devils already some way off of the top of the Premier League it was important that they did not leave Merseyside with nothing, and a point will be well received by much of the United supporters.
With United desperate to return to challenge for the title, many will accept the idea of playing ugly, but winning games, and that is what Mourinho is the master of.
October is a difficult month for the Old Trafford club, with Fenerbache, Chelsea and Manchester City to come in three separate competitions. But by the end of the month, Mourinho will be happy if his side are still within touching distance of the top clubs in the Premier League, as well as progression in either cup competition.