Former Manchester United full-back and pundit Gary Neville has said that manager Jose Mourinho has control over his dressing room, unlike during his second stint with Chelsea.
Mourinho in complete control
It has been a so-so start to life at Old Trafford for Mourinho, with the Red Devils currently sitting in eighth, with eight points currently separating them and current league leaders Manchester City.
Their latest blip came at the weekend, with their goalless draw with Burnley despite having 37 attempts on goal. Mourinho was also sent to the stands in the latest example of poor behaviour towards officials, but Neville has insisted that he still has control over the dressing room.
"It wasn't an 'oh they're not playing for him, they're not with him'," said Neville "There's none of that."
He continued: "I think when he was at Chelsea there's all that talk he'd lost the dressing room," and the defender believes "There's nothing like that happening at Manchester United."
Neville concluded: "The players gave their all and deserved to win, but Burnley were resolute, resilient, blocked everything and they missed quite a few chances."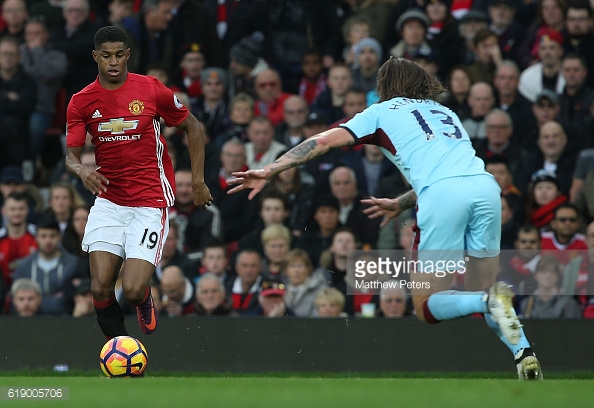 Looking forward to the trip
United face another European journey midweek, with them travelling to Turkey to take on Fenerbahce in the Europa League group stages, and youngster Marcus Rashford has said that he is looking forward to the trip.
Recently turned 19, the English striker admitted he really looks "forward to games like this," as they are "an experience," something that's "completely different to what you get," at home in England in the Premier League. "From what I've heard, it's a difficult place to play," he added.
"As players, we need to embrace that," Rashford admitted, "but also be professional and make sure we're fully concentrated on the game in order to get the three points."
The youngster was in a reflective mood, his down-to-earth nature which many have cited as a reason for his sudden success coming across in his interview with manutd.com, concluding that it is "important to savour the atmosphere as who knows when you will get that experience again."
Manchester United will take on Fenerbahce in the Europa League at the Şükrü Saracoğlu stadium on Thursday, November 3 with kick-off at 6pm BST.