Joe Allen has been the stand out player in Stoke City's side so far this term and it is assumed that without him Stoke will struggle significantly. Currently the Potters' top scorer, with 4 goals, Allen has brought a ferocious work rate to the centre of Stoke's midfield, an element that has been lacking under Mark Hughes' stewardship.
Allen's Importance
The shift to move Allen further forward, into the 'number 10' role, has been pivotal to the increase in form that showed in October and the beginning of November. It appears to have been one of the most profound moves of the season and whether it be through true managerial genius or a healthy helping of coincidence and luck, but one thing cannot be questioned Stoke look a different prospect without Allen in the 'number 10' role.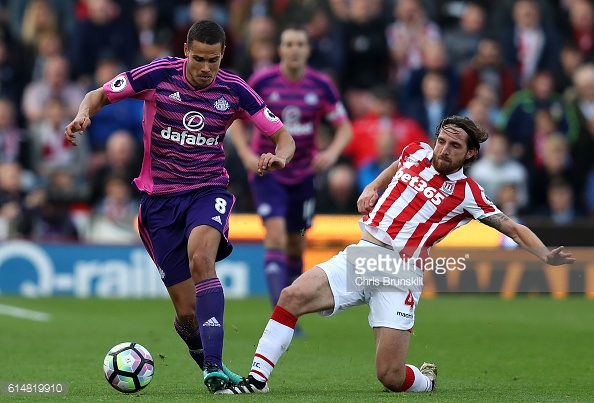 Allen was moved deeper to replace the injured Glenn Whelan and this led to Stoke's first loss since September. Bojan, who had been selected to cover for Allen just behind the striker, struggled making only 16 passes all game, compare this to the Swansea game and Allen completed 28 passes, 3 of which led to goal scoring opportunities. It is clear that Allen has been at the heart of Stoke's recent attacking play, and there is a genuine concern his presence will be sorely missed.
Potential to Shine
It is hoped that Bojan's poor performance was simply a one off as it is widely expected that the Catalonian will continue, in the absence of Joe Allen. If Stoke are to get a positive result out of the game then Bojan will need to increase his performance to the levels he has displayed throughout his time in North Staffordshire. Should Bojan do so then he may be able to cement himself back into Mark Hughes' first team plans.
A further hope is that in Allen's absence there may be a return for record signing Giannelli Imbula. Imbula has lost his place in the side after not missing a league match since he signed in the last campaign. The Belgian midfielder displayed that he is an excellent dribbler and it appears Hughes has had him doing a large amount of work on developing his defensive side. Adam had a poor game against Bournemouth and re-introducing Imbula can only be beneficial to Stoke.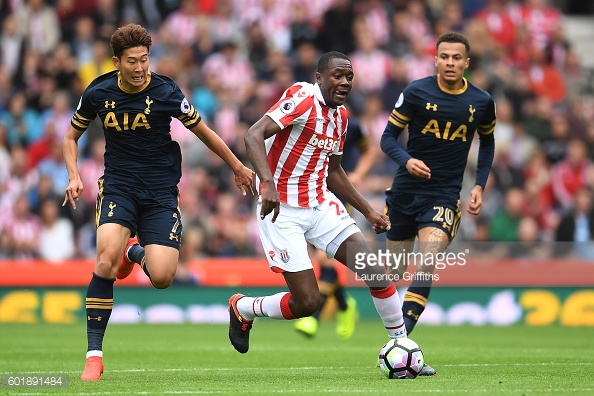 Allen's absence will only be felt if those who replace him fail to perform, yet it is hoped that those who do replace him will be so hungry for more first team football that they will lead Stoke to victory.