 David de Gea has won Manchester United's Player of the Year Award, the Sir Matt Busby Award, three times, winning it in 2014, 2015, and 2016. Despite being named the club's' Player of the Year three times, he wants someone else to win the award. Another Sir Matt Busby Award will give him four bronze statuettes, meaning Cristiano Ronaldo would be the only other person to have won three.
De Gea hopes a striker wins the award
In an interview with the United Review, de Gea claimed that he would like to see a striker, even preferably someone that is not him to win the award. He would like someone else to win the award because it means that the team is playing well and scoring goals which makes it easier on everyone he said.
He described his perfect game as a goalkeeper would be the team winning three or four-nil and not touching the ball at all. He added that there is an added focus on the defense and that the backline is talking more which is the reason the team is not conceding as many goals. He finished it off by saying that for awhile, he became tired mentally as a goalie with all the saves he was forced into making, but now that his English is better, he can do his job much better.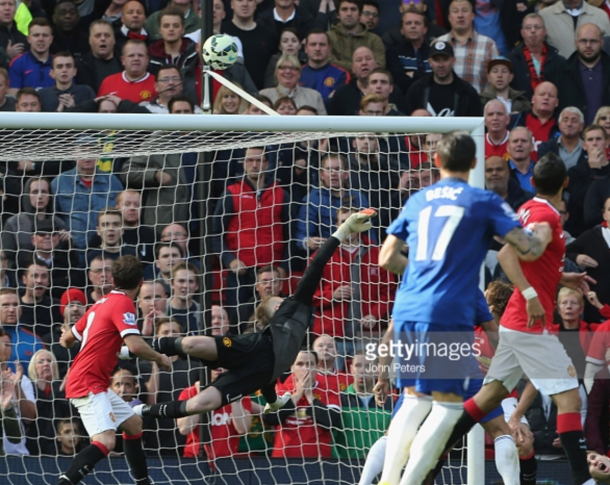 An improved and happy de Gea
There's no doubt that de Gea has improved tenfold since his debut at United. There were times in his early career at Old Trafford where he would be beaten to his near post or through his legs all too often. Now, there have been many improvements in his game physically and mentally, which is something he has noticed. After his 250th game for the club - West Ham, the Spaniard hopes to continue to play more games with United and get them back to winning titles like they were before.