In an interview with MUTV, manager Jose Mourinho says he is happy with life at Old Trafford and has "fallen in love" with the supporters of Manchester United. Mourinho signed a three-year deal last May after Louis van Gaal was sacked from the club.
Mourinho: The people are key
In the interview, Mourinho said that the people made him get an immediate deep feeling for the club and people. He added that the people are typical club supporters and have unbelievable memories of what happened before. He finished it off by saying that the fans kept their expectations tempered for the future and that the club's fans root for the team through thick and thin. That for him made him fall in love and touched him.
Excellent relationship with players
In addition to loving the fans, Mourinho said that his great relationship with the players hopes that it will help lead the club to success. He indicated that he likes his players a lot and that the combination of the players as people makes them good guys and makes him love to work with them. He finished by stating that he loves his team and that the challenge of bringing United to where they belong makes him happy.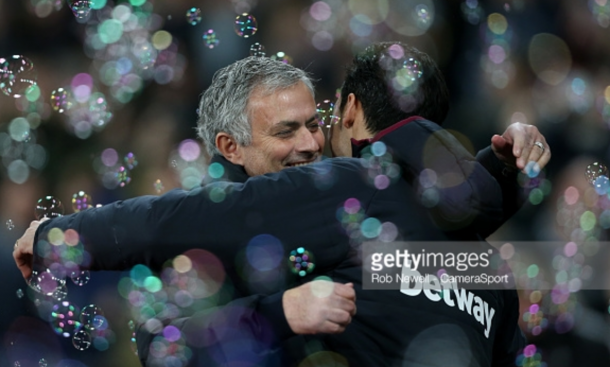 Hot streak
Mourinho claimed United were the unluckiest team in the league after a series of draws which included draws to Burnley, Arsenal, Everton, and West Ham. The fortunes changed after a 1-0 home win to Tottenham Hotspur. The United win streak is now at six matches, which include a come from behind victory against Middlesbrough on New Year's Eve to win 2-1 after Donald Leadbitter scored.
They kicked off their 2017 with a 2-0 win away win against West Ham United. The Red Devils have a chance to extend their win streak to seven in the Northwest Derby against Liverpool on January 15.