 Jose Mourinho recently appeared to be batting his eyelids at Paris Saint Germain. This week he stated he wanted to manage internationally. For his Manchester United fan disciples, it would make you worried.
They should worry not.
Mourinho will not be going anywhere in the short term. His first season garnered three trophies. Of course one was a gimme. The Charity Sheild is a one-off game, and even though Leicester were the League Champions, United were heavy favourites.
However, the League Cup would have represented the best return from any manager in history in their first season at Old Trafford, so when United painstakingly added the Europa League - for the first time in their history - Mourinho bought himself his contract in full.
And he will see that through. This season is the Mourinho season. He wins the league in his second season. It is historical. Yet Citeh, the Noisy neighbours, are posing big problems on that front.
Had Sir Alex Ferguson been in charge of United, a record of seven wins, two draws and a defeat would not sound any alarm bells even in the face of City's outstanding form. Yet there are many critics deriding Mourinho's tactics.
Quite frankly, it is bizarrely unfair. United have conceded only four goals all season. They have scored 23. Apart from City, no team have scored more. Yet a few dour performances, tactical, "pragmatic" or not have the knives out.
Sir Alex would have loved to be the first United manager to have won the UEFA Cup, or Europa League as it became known. He had the opportunity in 2012, but he came up against a tough, exciting Bilbao team that knocked them out.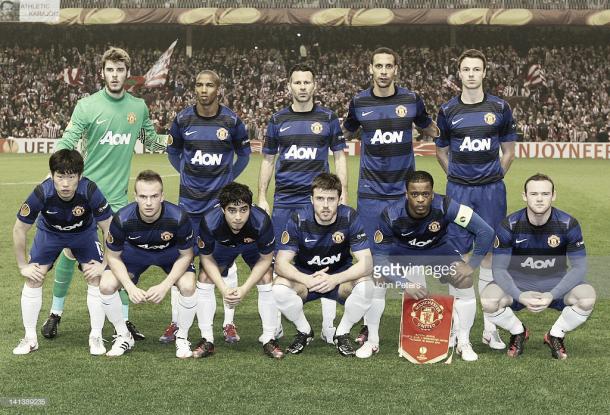 It was reminiscent in some ways of a great boxing match, where the fighters go toe to toe. Marvin Hagler versus Thomas Hearns, for instance. United and Bilbao went at each other from the off. Hagler, as United were, was the favourite and he prevailed. United didn't.
It is doubtful that Sir Alex had any regrets during his tenure at United, but missing out on being able to be the first to claim the Europa League maybe one. That season, United had mixed with the heavyweights in the Champions League but faced Bilbao because they could not cut it. They still missed out.
Mourinho took the competition seriously from the off, and despite some poor performances in the group stage, United were always in it to win it.
His pragmatism, negativity, call it what you want reared it's head in the semi-final second leg, when leading 2-0 and at home, United started to batten down the hatches against a poor Celta Vigo. United conceded and a late chance may have blown everything up.
It didn't and Jose wrote himself into United folklore with a victory in the final against Ajax. Fine margins, but Mourinho finds a way to win. And United now seem to find a way to win. City are explosive and may blaze a trail, but whatever happens this year, Mourinho is going nowhere.
If United win nothing this year, he will still be able to see out his third year. If they win nothing in the third year, then he won't have a choice about his immediate future, United's board will make sure of that.
Mourinho will see out his three years
Yet he is a winner. He wins matches, he wins trophies. Even if United are empty-handed come May, the likes of Antoine Griezmann, Gareth Bale and numerous high profile players will be targeted.
If he does pick up trophies then why would he want to leave what has reportedly been his dream job? And would PSG want his tactical acumen, that may stifle their huge outlay on attacking talent?
International football would suit Mourinho down to the ground, but he stated he would want to manage for at least 15 years. He would not want that anytime soon.
Without a doubt, more success will only ensure United prolong his stay, but leaving before three years is not even thinkable.