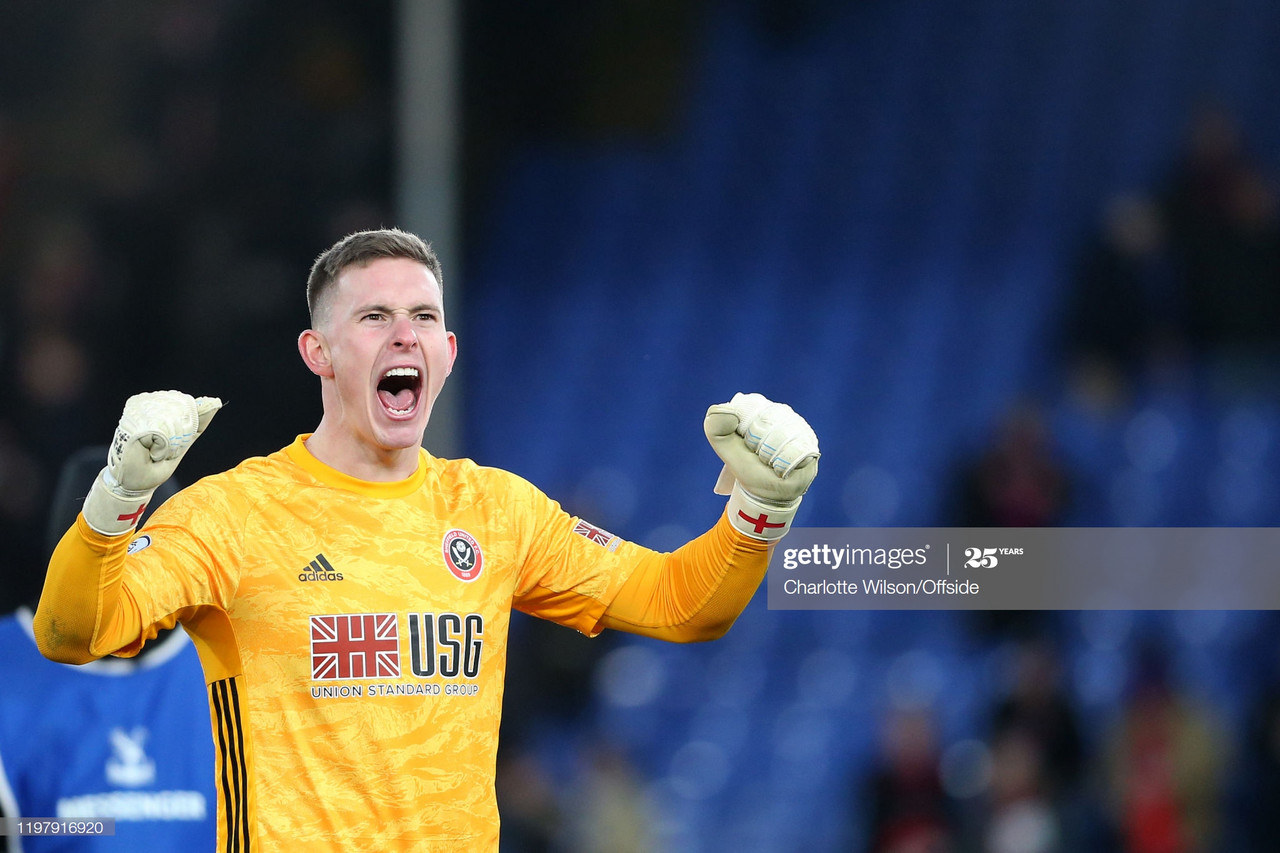 Respectful, humble, arrogant
There is something to be said for players who rise up through the ranks at Manchester United. They have to be as mentally strong and ambitious as they are top quality footballers.
Goalkeeper Dean Henderson joined the club aged 14, meaning that the culture and identity of United has been ingrained within him for almost ten years. He understands what it means to be a player at Man United, and that is a trait that boss Ole Gunnar Solskjær has appeared keen to have at Old Trafford.
Rob Dawson, via ESPN, reported that the club are looking to sign "respectful, humble, arrogant" players; characteristics that players who rise through the United academy are likely to, and expected to, have.
This seemingly makes Henderson the exact type of player the club are after. The fact that he will return from loan at the end of the season will make club officials feel as if they have been given a free transfer of a player of whom has all the mental attributes to make it at United.
Ready for the step up
Henderson may have the attitude of a United player, but it takes more than belief in yourself to play at The Theatre of Dreams. If United want to get back to the top of English and European football, they need players with the best footballing ability available, and the question has to be asked whether Henderson is one of those players.
In the currently suspended 2019/20 season, the goalkeeper has kept 10 clean sheets in 27 Premier League appearances, and is largely touted as a leading reason in Sheffield United's surprisingly impressive campaign, that places them in 7th, just five points behind 4th placed Chelsea.
During this campaign, Henderson has an impressive save ratio of 76%, as well as making just one error that has led to an opposition goal. These both contribute to his admirable record of conceding only 22 goals in the league, giving his side the second-best defensive record in the division.
The statistical data suggests that Henderson would be a perfect fit for United. He has a better shot stopping and goals conceded record than The Reds in what is arguably a weaker overall side, showing that he does have what it takes to take the step up and play for a top Premier League team.
Better than de Gea?
Spaniard David de Gea has been a constant feature in the Manchester United side over recent years, and has widely been considered the club's best player for the majority of his time at Old Trafford.
De Gea has won the Sir Matt Busby Player of the Year Award in four of the past six seasons, whilst becoming the only ever player to have won it on three successive occasions, and the only player to have won it a total of four times.
However, in recent years, his powers have seemingly been dwindling.
There have been calls for him to be sold or replaced, and his record this season suggests that he may no longer be United's top option.
So far in the 2019/20 season, de Gea has kept just eight clean sheets in 29 league appearances, conceding 30 goals in the process. He also has a save ratio of 72%, whilst making three errors leading to opposition goals.
Henderson can offer United more impressive numbers in terms of clean sheets, save ratios and errors leading to goals.
The Spaniard's market value is likely past its peak and on the decline, so United may be considering moving him on this summer, to reduce the risk of seeing him decline any more.
United's new number one
This season, Dean Henderson has proven that he has the ability, and mentality to make it at Manchester United right now, and being just 23-years-old, he has much room for improvement, and can become the immediate successor to David de Gea.