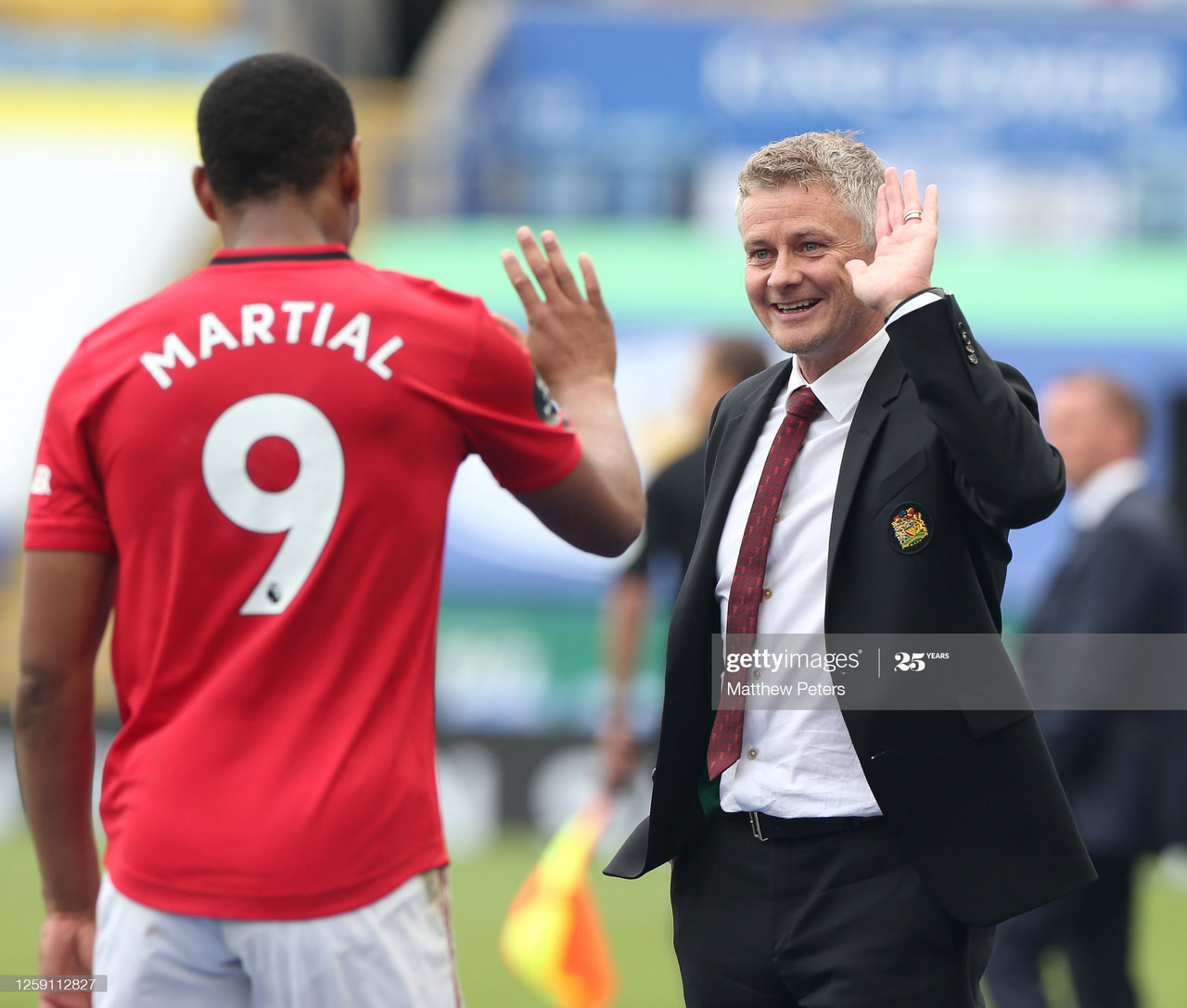 Manchester United have secured third place in the Premier League table after they beat Leicester City at the King Power 2-0 on the final day of the season.
The victory for Ole Gunnar Solskjaer confirmed his side will play in the UEFA Champions League next season despite being 14 points off the Foxes in late February.
The break in the season came at both the worst and best time for Solskjaer as he had plenty of men sidelined with injuries. This gave Marcus Rashford and Paul Pogba the chance to return to the starting lineup, however, their momentum came to a halt when the football did as they were on an unbeaten run.
Despite the break, Solskjaer's side remained undefeated in the league throughout the restart to rise above both Leicester and Chelsea in the league table.
Mental strength key to Solskjaer's success
Addressing the media post-game, Solskjaer said: "I think the boys have done a great achievement, you know where we were earlier in the season to end up third is fantastic for them.
"We've come from way, way behind teams and gone past them. We've shown that we've got the consistency, the right mentality," he said.
"It didn't seem like you were expecting that, all the predictions were sixth or seventh. That's alright. If I'm getting criticised that makes me stronger. Please don't praise me too much because you can become complacent," Solskjaer said.
What next for Ole and United
With the main talking point the qualification of the Champions League, Solskjaer told the media his thoughts regarding team selection and how next season could pan out:
"For this team, it means better opposition next year, bigger games and we need to step it up. That means every mid-week, in the Champions League, you've got to play your best team," Solskjaer said.
"It's [Champions League] not like the Europa League where we could have rested players and given minutes to the young lads. Now, we've got to go for every game so that's another stepping stone for these. You've got to get stronger, fitter and more robust.
"That's another part of the Champions League - of course, financial gain. But that's not in my head. The club know what I feel we need and we're going to try and pursue it. So let's see where we end up," the Norweigan boss said.
Solskjaer has already had success in the Champions League as a player but most recently as a manager for United in last season's campaign. His side managed an incredible comeback versus Paris Saint Germain last March before they were knocked out by Barcelona.
For Solskjaer and his side the season is not quite done as they are still in the Europa League. They play LASK on August 5 before they compete in the quarter-finals in the middle of August.