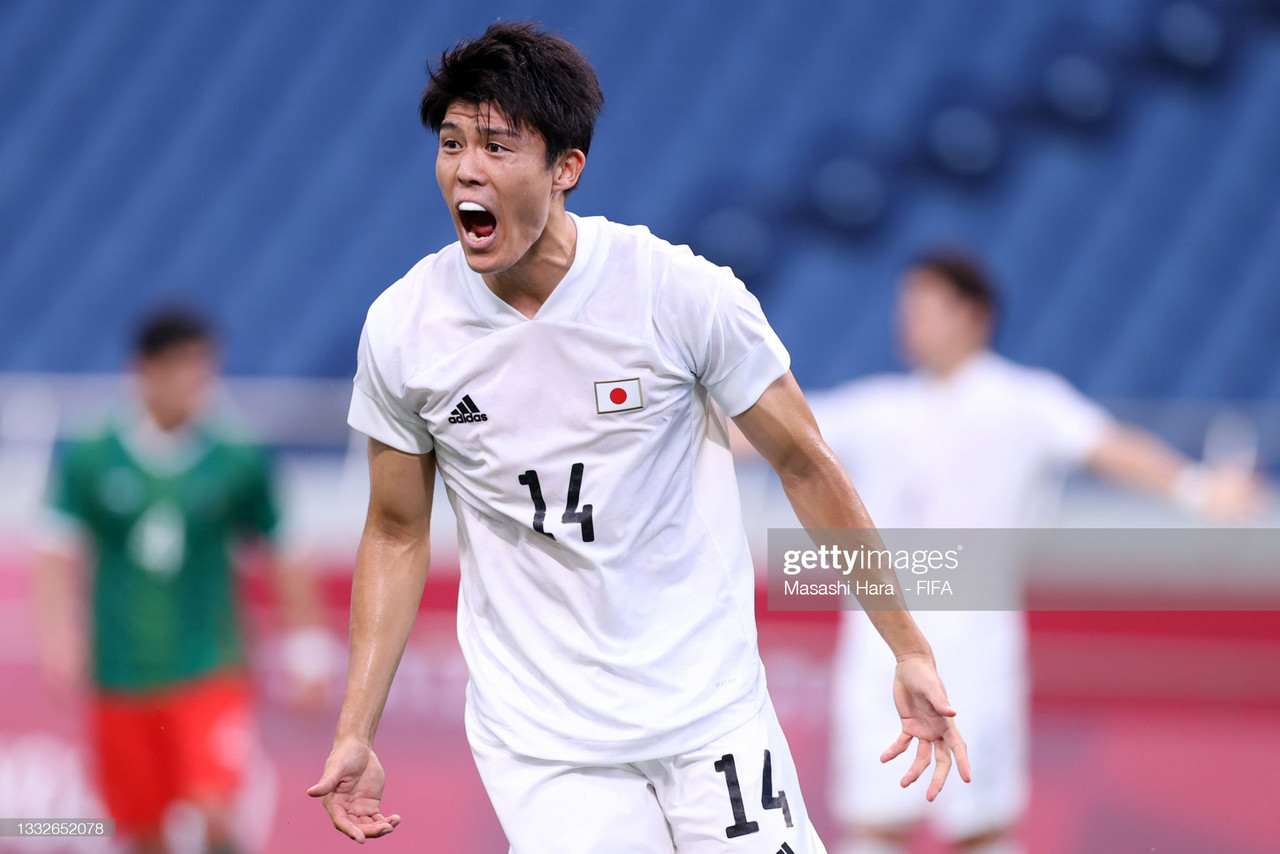 Arsenal's only deadline day signing came in the form of a 22-year-old Takehiro Tomiyasu. He has penned a new long-term contract after a reported fee of around £16million which could with bonuses reach £20million.
The Japanese international stands at a striking 6"2 and hauls from Serie A side Bologna having impressed many clubs in Europe. A key strength is his versatility which is vital for Arsenal as Takehiro is set to be used at right-back.
However, we could see him put in at the right centre-back since the recent news that Ainsley Maitland-Niles is part of Mikel Arteta's plans after blocking a possible loan deal to Everton on deadline day.
A further analysis:
Tomiyasu's main pros are his movement, interceptions and ability to read the game well. He can show his presence and get in front of the attacker when needed to and has averaged around 1.9 interceptions per 90 minutes.
The Japanese man is also very good aerially as you would expect with such a tall figure averaging around 3.6 aerial duels in the 90 minutes in the 20/21 season, which is a massive improvement compared to the 19/20 campaign at only 1.7 per 90 minutes.
He is also incredibly quick for such a tall figure, but a weakness comes in his crossing which is known to be generally poor. Tomiyasu does seem to make it up with his short passing where his pass completion rate is very good.
For more statistical analysis, I recommend reading a thread on Twitter by @afcjxmes who has gone into the full depth of Takehiro's statistics in his career.
https://twitter.com/afcjxmes/status/1432782895370973189?s=20
How Takehiro will fit in:
Mikel Arteta spoke to Arsenal.com and said, "Takehiro is a strong defender with good experience in Serie A and at the international level. He's a versatile defender with great defensive qualities, high technical ability and composure on the ball."
Looking at matches against Udinese and Fiorentina in May 2021, Tomiyasu has played as a right centre-back in a 3 back-formation, and as a right-back in the 4231 formations. These are both familiar to Arteta who has attempted to use a back-three in the 5-0 thrashing against Manchester City.
Rivals Tottenham Hotspur were extremely interested in the Japanese defender in the first weeks of the transfer window. They were willing to pay up to €18million but were asked to pay more than €20 million with more add-ons and the talks collapsed in the leadup to the Tokyo Olympics in which Takehiro featured. The 22-year-old has also featured 23 times for the senior Japan national side mainly in the right-back slot.
At 22 years of age, it's another exciting young transfer for the future but with the experience, he has already, Tomiyasu should be a regular starter for the Gunners off the bat.
Many fans have already tried comparing him to see if he is a direct replacement to Hector Bellerin who is on a season-long loan at Spanish outfit Real Betis or David Luiz who was released at the end of last season.
Takehiro's signing is a good deal in the current transfer market, and now all that needs to be seen will hopefully be seen on the pitch after the international break.