Aston Villa defender Joleon Lescott has risked angering his own fans by stating that the club's relegation is a 'weight off the shoulders', in the aftermath of Saturday's defeat by Manchester United.
Although it's been known for quite some time now that the B6 club would be likely to go down, it was only today that it was mathematically confirmed that they'd be relegated - Marcus Rashford's goal giving the Red Devils a narrow win at Old Trafford.
Lescott reacts strangely when quizzed on relegation
Whilst most footballer's might be expected to speak about the sorrow of the situation, and how it's going to be tough to take, Lescott stated to the BBC that he thought relegation was "part of football", something that he and his teammates have to "take on the chin".
The comment that has sparked most outrage is the centre-back saying "now it's confirmed maybe it's a weight off our shoulders", before adding that removing the weight could enable Villa to give the supporters the performances they deserve.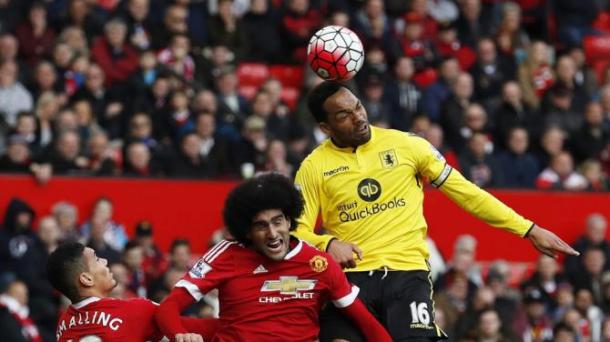 Defender likely to leave in the summer?
It isn't the first time that Lescott has angered sections of the Villa fanbase this season, having posted a picture of an expensive car on his Twitter page immediately after a defeat, before insisting that it tweeted accidentally whilst his phone was in his pocket.
In his interview, Lescott may have been referring to that incident when stating that "throughout the season we [Villa] have given reasons for people to jump on us".
Given his high wage packet and poor performances, many have speculated that he's one of many players likely to leave this summer. He suggested otherwise though, holding nothing back when saying "I'm here for as long as Aston Villa want me".