Tim Howard is leaving Everton at the end of the season to go back to Major League Soccer. This leaves the Blues with one first team goalkeeper in Joel Robles but he may not be the long-term answer for the Toffees.
Here, we take a look at five potential replacements for Tim Howard.
Geronimo Rulli
Real Sociedad's Argentine goalkeeper is only 23 but has earned a number of rave reviews for a performance in a 1-0 win over footballing giants, Barcelona. At 23, Rulli has the potential to be anybodies next number one for at least the next 10 years, something Everton require.
Rulli is well known to players of video games like FIFA and Football Manager but is yet to put that high potential into real life performances. He has shown moments of weakness, conceding a number of soft goals but that has not stopped the youngster.
This season he has already kept 11 clean sheets, 10 in the La Liga and a single clean sheet in the Copa Del Rey.
Taking part in a number of press conferences for Real Sociedad, Rulli pulls no punches and does not attempt to gloss over poor performances, something that is much needed at Everton.
He has already been linked with Manchester City and Liverpool in the past few months and the Blues may have to act fast to get their man.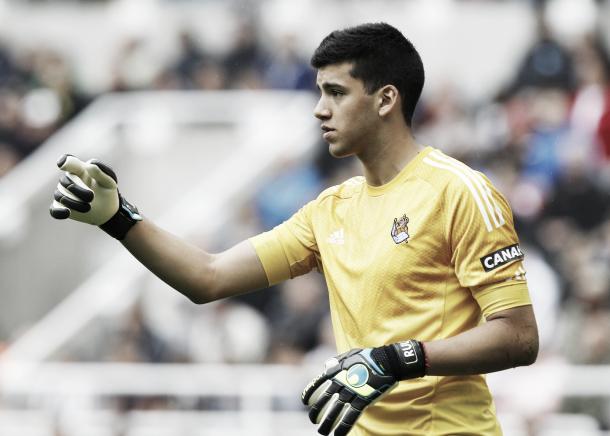 Asmir Begovic
Well known to fans of the Premier League, the former Stoke City and current Chelsea keeper may be available in the summer due to a lack of playing time. At 28, Begovic is not going to be a long-term replacement like a number of players on this list but would be a good purchase for a few years.
He had shown during his time at Stoke that he is capable Premier League shot stopper but his move to Chelsea may make it difficult to tempt him to Goodison Park.
If Begovic wants playing time and another chance to show he is still a capable goalkeeper, he may move from the Chelsea bench to play in between the sticks for the Toffees.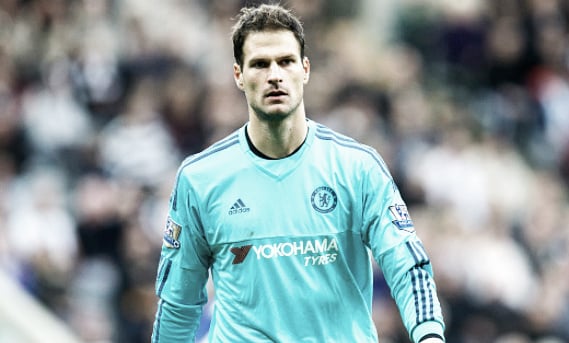 Bernd Leno
German goalkeepers, everybody wants one but there aren't enough to go around. That means demand is high and so to can be the prices. Bernd Leno is potentially the next great German keeper but Bayer Leverkusen are unlikely to let go.
At 24, he falls into the bracket of being a long term replacement with the added bonus of playing in big games in the Bundesliga and the Champions League. He has been linked with Arsenal and Liverpool in the past but hasn't moved away from Leverkusen.
He has admitted in the past that playing abroad is tempting and that every player dreams about it.
Moving from Stuttgart to Leverkusen for a fee believed to be under £6 Million pounds, Leverkusen stand to make a big profit on their investment if they eventually sell.
This season, Leno has played in 27 Bundesliga games, keeping 10 clean sheets but reports suggest he could be available in the summer window if Bayer do not qualify for European football.
Leno may prove difficult to lure to Goodison Park with the number of clubs he has attracted interest from, but looking for a long-term goalkeeper, you have to be ambitious and target the best.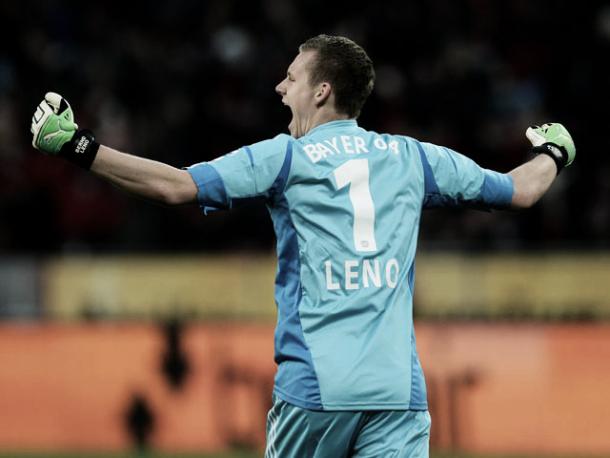 Tom Heaton
After being linked with the Blues on a number of different occasions, the Burnley goalkeeper could be seen as a low-risk purchase for a few years, but like Begovic, he is not a long-term replacement.
At 29, Heaton can be viewed as a journeyman, playing for nine different clubs since 2004, before settling down with Burnley. During Burnley's promotion to the Premier League two seasons ago, Heaton was a revelation, putting in a number of top quality performances.
He continued that form in spells during his time in the Premier League before the Clarets were eventually relegated.
Heaton would be a stop gap purchase for the Blues but the step up could spark another step up in his performances.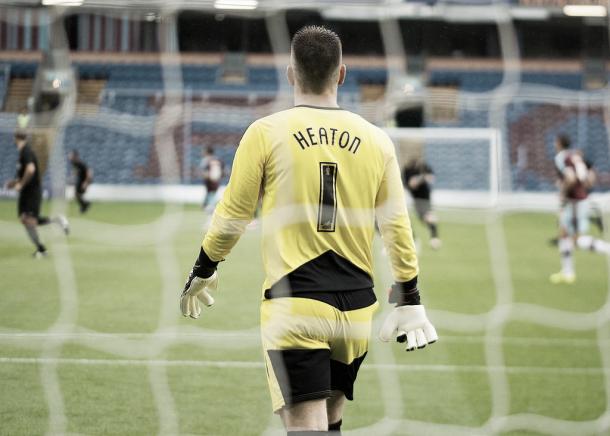 Bill Hamid
Probably the most interesting prospect on this list is the keeper who is seen Howard's long-term replacement for the United States. Bill Hamid, 25, has been earning rave reviews playing in Major League Soccer for DC United.
He has already taken Howard's record of the youngest goalkeeper in MLS history, making his debut at 19 years of age. In 2012, Hamid had his best MLS season, recording 88 saves but was sent off during the MLS playoffs and actually tweeted moments after being given his marching orders.
He is still relatively young for a goalkeeper and has a number of mistakes in him but he has gotten better over the years, including winning MLS Goalkeeper of the Year in 2014.
Hamid was expected to make another step up this season until he injured his knee during pre-season training which would require surgery. Hamid will be back in a month or two and is one to keep an eye on.
Purchasing a player from the MLS can be difficult at times but trying to purchase arguably the best player in a perennial playoff team may prove even more so. Nobody is quite sure at Hamid's valuation but just that he is talented and may eventually make the move to Europe.
Everton may have their long-term replacement for an American in another American, it's just getting him out of America that may provide problems.