Everton are set to hold talks with Sevilla manager Unai Emery early next week, according to The Telegraph.
The Blues are looking for a new manager after parting ways with Roberto Martinez before the end of last season.
Emery is coming off a third successive Europa League winning campaign and reports suggest he could be ready to take on a new challenge, specifically in the Premier League. It may be difficult for the Blues at this moment to pry Emery away from Sevilla though as they prepare for another chance in the Champions League.
The Sevilla boss joins a shortlist that includes Frank de Boer, Ronald Koeman and Manuel Pellegrini. Everton are searching for a manager that has the ability to potentially rebuild the team while staying competitive in the Premier League and ultimately is looking to break back into European football.
A potential rebuild at Goodison Park
While Everton have a talented squad and a new major shareholder who is promising to spend money this summer, a number of the top players are being linked with moves away from Goodison Park.
Romelu Lukaku has spoken about his desire to play in the Champions League next season and a good campaign at this summer's European Championships may see interest in him continue to build. John Stones and Ross Barkley are also being linked with moves away but have not publicly spoken about it.
Emery has worked in situations like this before. After he took over from the situation Koeman had left at Valencia, Emery led them to third place in La Liga. He has dealt with constant player turnover at Sevilla and seemingly finds a way to make it work.
Whichever manager takes over the reigns will have to deal with a big turnover in the squad with no less than eight senior players leaving as their contracts expire.
There are a number of young players who can fill their roles but it is down to the new manager whether or not he chooses to use them.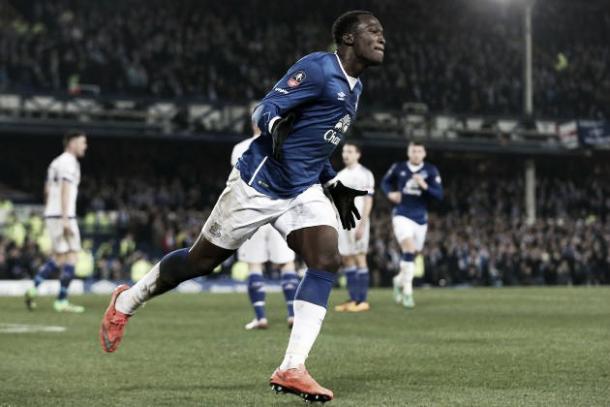 Moshiri wants the best in charge
New major shareholder Farhad Moshiri is targeting the best manager to take over as he makes his statement of intent at Everton. He stepped in to relieve Roberto Martinez of his duties before the game against Norwich City but hiring a new boss is going to be a difficult task.
Moshiri had targeted Jose Mourinho, but he looks set to take over at Manchester United.
Emery makes sense as he brings a winning mentality, something the Blues are desperately lacking. His experience of winning in Europe is also something Moshiri wants, as he aims to take Everton back to the heady heights of their success in the 1980s.