Pep Guardiola is a messiah. There is not much doubt about it eitheri in modern day football.
The Spaniard is arguably the most successful manager in world football right now, who knows how to impose his own style over the team he manages. If you watch a Guardiola team play, you'll make it out on your own that it's Guardiola's side that are dictating things on the pitch. It's Guardiola's sides' renowned playing style that has made the former Bayern Munich and Barcelona manager what he is today and it's no fluke that his possession-based style has helped him create feared forces wherever he has managed.
As a new challenge awaits the mastermind, Manchester City would know what they're getting with Guardiola. Ever since he started managing after quitting his more than just impressive football career, Guardiola associates himself with unique things in the game. The possession based football, which he hates calling tiki-taka and the development of youth, apart from cheeky signings that most end up ignoring, take Joshua Kimmich, Xabi Alonso, Kingsley Coman, Thiago Alcantara, Alexis Sanchez or Douglas Costa as examples. All the transfers he makes are well calculated and well planned. If a player suits his playing style, he ends up being his player. And inevitably, they end up being surprise signing-of-the-season candidates. Guardiola doesn't want his players to run about and do hard training. A huge amount of focus is laid on perfecting possession football and high tempo style.
A different scenario altogether
At Manchester City, Manuel Pellegrini had shelled out around £350 million on players since he joined back in 2013. He won a single Premier League crown, but the Citizens couldn't still muster something special in the Champions League, apart from their semi-final run last season, which was halted by Real Madrid. Manchester City have the license to spend as much money as they want to achieve success. Guardiola hasn't managed teams like those. At Bayern and Barcelona, the sides are already good enough to achieve what they want to and spending buckets of money wasn't sensible.
City have signed players for over 20 millon on nine occasions while Guardiola has done that on only three occasions. Two out of three of them were classic Guardiola signings.
Until now, it can be said that Guardiola has been lucky to manage two gigantic clubs, where he had a majority of things given to him on a plate. There were things that were to be done, ofcourse, but most of the things were already in place. At City, things are completely different. The side he inherits from Manuel Pellegrini is in need of both exodus and influx.
Guardiola's approach to the game is something that will be a disadvantage, if one plays in the Premier League. Atletico Madrid had ousted Bayern in a tie that can't be dubbed as an upset. Every sensible football fan knew the approach both sides woulf take, bringing to the fore Guardiola's predictability in terms of playing style and Bayern got knocked out of the competition.
Possession based football is no longer relevant
Against Wolfsburg in the 2014-15 season, Bayern were run ragged by a fast, counter-attack minded Dieter Hecking side, who hammered the Bavarians 4-1. The same season, Augsburg beat Bayern 1-0, thanks a Raul Bobbadilla goal, that came in a similar playing style defending deep with a holding midfielder in front centre-halves allowing Bayern to rotate possession and break with pace on the break.
The Premier League is the home for resembling tactics. Sides like West Brom, Bournemouth, Sunderland, Stoke, West Ham and the sorts are more than just accustomed to hammering big clubs on the break and taking advantage of set-piece opportunities. West Brom had beaten Manchester United in a similar manner in the 2014-15 season and Stoke City had destroyed Manchester City 2-0 in last December. A formidable Spurs side was held to a 1-1 draw late in the the previous season, which led to Mauricio Pochettino's men's downfall in the title race.
The success of the counter-attacking playing style is highlighted by Leicester City's unlikely title triumph. The way they played is reminiscent of the Atletico Madrid playing style, which involved denying spaces in and around the back four, chasing lost balls and playing with a narrow midfield. This style is something that was used to get rid of big club's subjugative, possession based playing style and this is a primary reason for as to why the Premier League is as competitive as it is.
The high pressing style is something Guardiola has begun to adhere to increasingly. And this playing style is the new brand of football, which is being deemed successful with the help of Tottenham's aforementioned Pochettino, Liverpool's Jurgen Klopp, Bayer Leverkusen's Roger Schmidt and former Marseille manager Marcelo Bielsa. Even West Ham and Leicester themselves have successfully used this tactic to win balls high up the pitch to score. Louis van Gaal failed when he used the possession based style during his two-year tenure at United and Arsene Wenger's failures about winning the title root from a similar style. It's quite agreeable that the counter-pressing or the high-pressing style of football is more yielding than the possession based one. Guardiola's love for the tiki-taka has to erode if the first one is to come in.
A change in philosophy would be needed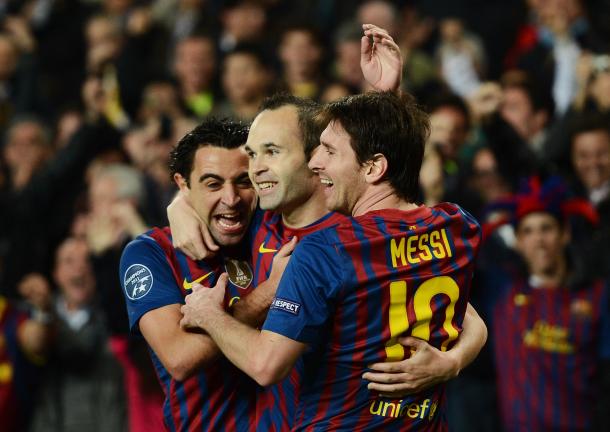 At both Bayern and Barcelona, Guardiola has inculcated values about being low-profile into the side. Especially at Barcelona, where the likes of Lionel Messi, Xavi and Iniesta always remained low profile despite being world-renowned superstars. This was probably the reason why Pep never figured out Zlatan Ibrahimovic's role at the club, when the Swede's attitude was completely contrasting with the above trio. Zlatan describes Guardiola as someone who can't control strong personalities, which is why he liked his players to keep their lives off the pitch unglittering, irrespective of their achievements on the pitch. Ibrahimovic has never been a character like that. He puffs out his chest and has his own swagger altogethed and this difference in approach to life was a reason why the then record signing was sold in a season by the Catalans.
At City, he will have to handle personalities who won't necessarily be used to such kind of treatment. Manchester City are a club which are still in the making and need changes to make them the Champions of England again. Ilkay Gundogan is someone who suits the playing style that Guardiola wants and apart from being very good on the ball, he's really good off the ball as well. The German in injury prone, but no one but destiny knows what awaits him.
In a league in which upsets happen every week and tactical battles take the form of physical battles, imposing one's own style and domination would be really tough. And if Guardiola's old values, styles and tactics exist, Manchester City would be left to rue the decision they have made.