As the new season approaches, there is one side in the Premier League who have reason to believe that they have nearly assembled a team that can assert themselves as a stalwart in the top half of the league.
Over the past three years since Mark Hughes took over there has been a quiet revolution in the Potteries as Hughes has slowly begun to assemble a team that can begin to dominate.
Nobody is suggesting that Stoke City can emulate the season that occurred at Leicester, but there does appear to be the genuine prospect that this might be the year that Hughes brings European football to the Bet365 Stadium for the first time since 2011.
2015/16 season
The previous campaign was a frustrating affair for the Stoke faithful, as it disappointed and thrilled in equal measure. Following the annual slow start, which is fast becoming a real endemic for the Potters, results began to pick up during October, November and December.
Notable wins over Manchester United, Manchester City and Everton began to raise expectations in North Staffordshire. It was the form of Jack Butland that was most notable for Stoke. Having lost Asmir Begovic the year before, the goalkeeping situation was one which was to be key if Stoke were to be success. Luckily for them, Jack Butland proved why he is proving to be a genuine threat to Joe Hart as England's number one between the sticks.
As the season began to take off in 2016, then so did the form of their enigmatic winger Marko Arnautovic. As contract talks stalled, Arnautovic continued to score, assist and carry the Potters up the league, ending up with the Players' Player of the Season award. However, this was all to come to nothing as losses against Europa League rivals Southampton, followed by dropped points at home to Swansea and three back to back four-nil losses meant that the season petered out.
Losing Jack Butland to a broken ankle injury coincided with this loss of form and it will be a relief to see the young England stopper back in between the goal this term for Stoke City fans.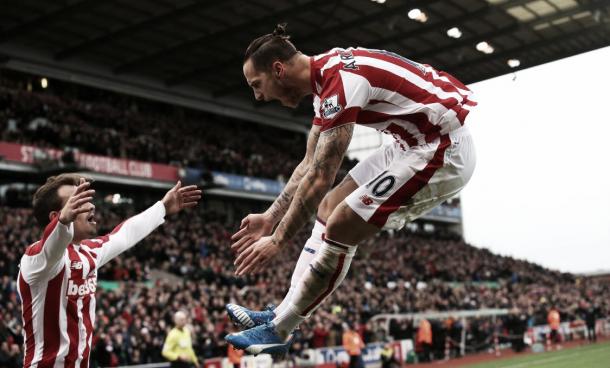 What to expect from the coming season
This season could prove to be yet another special season for Stoke. During pre-season, Hughes has tinkered with the Potters' formation, playing three at the back on a number of occasions. Hughes has since come out and said that was just to make his team more tactically diverse. This can offer some reassurance to Stoke fans who may fear that three at the back would leave a defence that is already leaky, even more prone to conceding.
What is not likely to change is the ball on the floor approach that has been characteristic of the Potters under Hughes' command. Having added Joe Allen to allow for the ball to be brought out from the back, it is hard to see the Potters reverting back to the direct game that helped them to initially assert themselves in the Premier League.
Hughes is likely to favour 4-2-3-1 system that has proved to be so successful in recent years especially if he is able to buy Sadio Berahino from West Bromwich Albion. However, if West Brom is not forthcoming then Stoke may have to make do with the attacking options that they have.
Transfer window overview
The transfer window thus far has been successful for Stoke as they aim to develop a squad that is capable of having the strength and depth to compete over the course of a season and potentially deliver European football to the Potteries.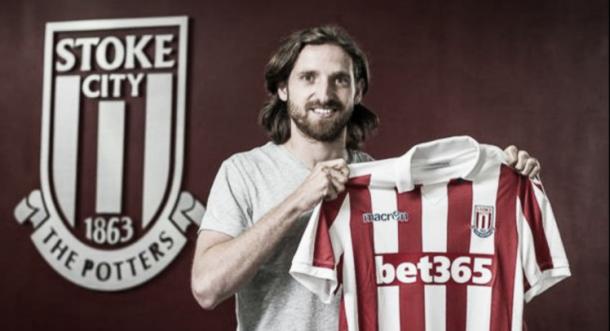 There have been two purchases for the Potters so far in the transfer window. The first signing has been Joe Allen from Liverpool. This was a low key transfer with very few murmurs until late on in the deal, however, despite this; it could prove to be masterstroke by Hughes and his men.
Despite having been a bit part player for Liverpool, a very good European Championship has raised the Welshman's stock, and he could accompany Giannelli Imbula in front of the back four and help the team to press and move out from the back. His long range of passing, coupled with his ability to keep the ball and make runs from deep mean that Allen should offer competition for places in deep lying midfield.
Although this is not the area of the team in most desperate need of improvement, his value to the squad by being a talented, home-grown could prove to be money wisely spent by chairman Peter Coates.
The Potters have also managed to capture Ramadan Sobhi who is a relative unknown on these shores. However, the 19-year-old comes with a huge reputation from his native Egypt. Having broken into the Egypt national team and played for them six times and scoring one goal.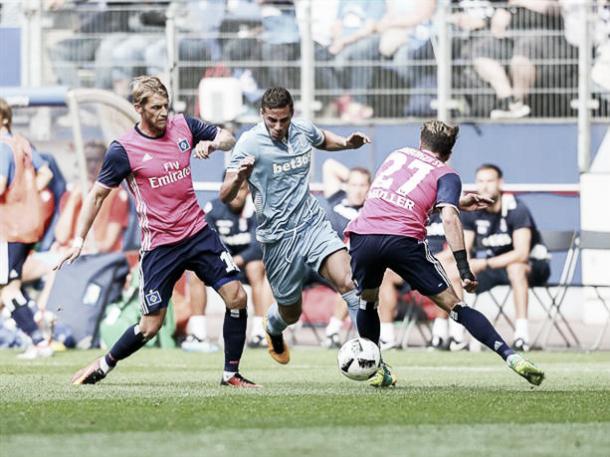 He typically plays as a winger and looks to drive and attack the opposition from out wide. His reputation has suggested the £5 million that Stoke played for him is a steal. Many thought that Sobhi was a replacement for Arnautovic, but since the Austrian didn't leave, it appears as though Hughes is looking for long term value with this purchase.
It must be stressed not to expect too much from a player who is young and is going to have to adapt to a different league where the standard is undoubtedly of a higher standard than the Egypt Premier League. But, it is an unwise man who knocks Mark Hughes' transfer policy which has rescued Xherdan Shaqiri and plucked Imbula from Porto last year. For Sobhi, time will be key, and it would be unfair to pile too much pressure onto him right away. This will be a purchase that will pay dividend in the long run, and this season could provide the experience and adaption that is required for him.
Perhaps the most important signing of the season for the Potters was to keep hold of their Player of the Season, Arnautovic. It has already been mentioned just what an impact the left winger had last season. There was interest from Everton, but eventually Arnautovic signed a new four year deal that will keep him at Stoke until 2020. If the Stoke man is able to maintain the form that he had during the time that he was playing for a contract, then this will prove to be the signing which helps the Potters to continue to improve.
Pre-season
During pre-season, Stoke have had a mixed bag of results. The Potters started with a defeat away at Burton Albion, losing three-one in a performance that left a lot to be desired for. It must be said that Hughes did not play his conventional starting XI.
Following this, City travelled to the USA where they faced Orlando in another friendly. The Potters ran out 2-1 winners with Bojan scoring a delightful goal to win the game. If he is able to conjure up magic like this on a regular basis then the coming season could be one where we see the Spaniard recapture the form of 14/15 before he suffered his ACL injury. Mame Biram Diouf also grabbed a goal and showed the manager the alternatives available should he not grab the striker that has thus far eluded him.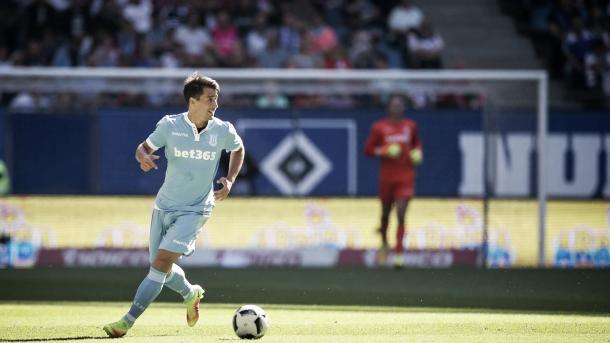 The trip to America also saw a routine 5-0 victory against an Orlando 'B' side in a friendly that was played behind closed doors in three, 30 minute periods. It remains to be seen what this added to the side besides a confidence boost and fitness practice in over 30 degree heat.
The Potters' final game in pre-season came against Hamburg at the Volksparkstadion. In an encounter where Hughes fielded a team that is most likely to start the Club's first league game on Saturday, the Potters had a good test. There was a debut for Sobhi, who showed the urgency and talent that he possesses, even if he is still raw. However, the Potters lost once again.
All in all, it has been a real mixed start to the campaign, featuring a lot of air miles, but very little match practice. There is no doubt that team bonding is vital, which overseas trips encourage, but it does seem odd that more time is spent in the air rather than on the field, and it feels as though this may be contributing to the Potters' notoriously slow start.
Which players to look out for
This could quite possibly be the first year in which we see Bojan recapture the sparkling form of his first year under Hughes. Last year, on his recovery from the injury which saw him miss nine months, Hughes was clearly easing Bojan back into the mix, as he found opportunities few and far between. That said, in pre-season he has been an integral part of the team and scored vital goals, so this could be the year that Bojan once again displays his star quality.
Giannelli Imbula is another player who could be one to watch out for this coming season. Since joining from Porto in January 2016, Imbula has cemented his place in the central defensive midfield position behind the three attacking midfielders. That being said, his shooting sometimes leaves a lot to be desired for and he can be pushed off the ball where a man of his stature should be stronger. That being said, his adaption to the league was excellent for somebody who is inexperienced in the Premier League. With a full pre-season under Hughes and six months' experience to draw on, the young French man can draw on this to make his mark.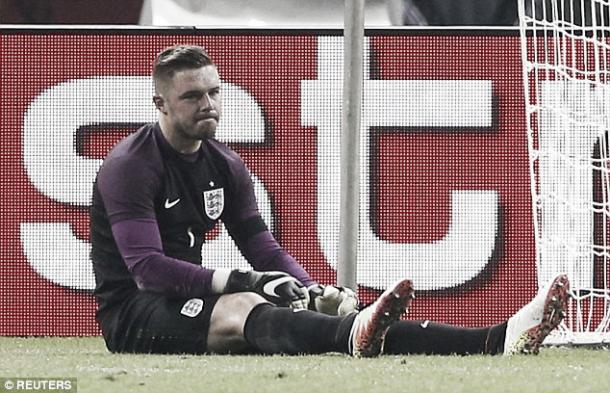 Finally, Jack Butland's season was cruelly ended by injury in a friendly against Germany which meant that the young Englishman missed the European Championships. This season could be the year when Butland establishes himself as one of the best young goalkeepers in the league. If he maintains the form that earned him a call up to the England squad, then he may have the number one England goalkeeping spot to accompany his Stoke City starting spot.
Strengths in the squad
This Stoke City side is one of the strongest in recent memory with a real strength and depth beginning to develop. The spine of the team, which perhaps has more emphasis placed on it than it needs to have, is beginning to have quality. As it has already been mentioned Jack Butland is real talent. Shawcross may also see this year as a chance to stake his claim to have a spot in the new England Boss' starting XI. He really has a good way of reading the game and with Philipp Wollscheid accompanying him, the centre back partnership offer a real top level of experience. Coupled with Erik Pieters and Glen Johnson, the back line, if slightly ageing, has quality and experience in abundance.
Further to this, there is abundance in the attacking midfield slots and competition for places will be fierce. Arnautovic and Xherdan Shaqiri add guile and width to the starting XI and Jonathon Walters and Bojan Krkic will also be vying for places in the attacking midfield trio. There is enough experience and skill to be devastating going forward.
Weaknesses in the squad
Defensively, Stoke were suspect last season as injuries to Glen Johnson, Ryan Shawcross and Geoff Cameron meant that the skill and knowledge that is needed to cope with the Premier Leagues best attacking players was missing which put a great deal of pressure on a back line that didn't have time to gel and were not used to playing with each other. Therefore, another quality centre back to accompany Ryan Shawcross would ease the burden on the current centre backs. It will also mean that for all of Wollscheid's ball playing ability and defensive qualities, somebody quicker may be able to come into the fold.
The rumour mill has been going into overdrive over the summer months as Stoke have been chasing a striker. Sadio Berahino is the name that is being touted and there have been reports that a £22 million pound bid was also submitted before the Diafra Sakho deal fell through which meant that Albion were reluctant to let him go before having a replacement.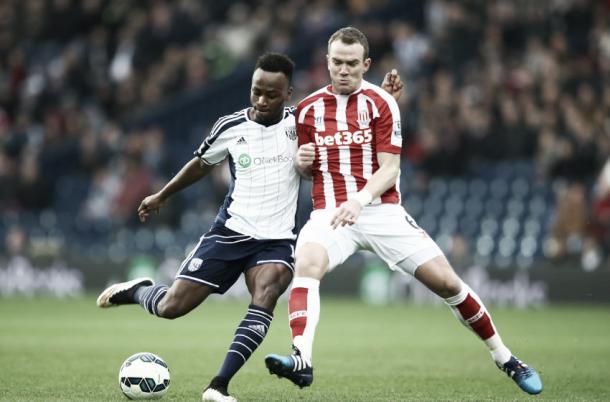 A striker does appear to be the final piece of the jigsaw. One problem that Stoke City has always had is their inability to score goals since the maverick, Ricardo Fuller, left. Last season the Potters were carried as Arnautovic scored 11, but with each of the strikers failing to nail down a first team place, a striker is vital if Stoke are to continue their upward trend. The capture of Berahino would be a statement of intent from City and would certainly help their rise up the league table.
Young player to look out for
Oliver Shenton, a local player who has come through the academy at Stoke has featured in the past for Stoke, and has been in and around the squad for the last couple of seasons. If results permit, and the Potters' safety and European aspirations reached in good time before the end of the season, then the youngster may feel confident at making a mark at the very top level.
Predicted finish
If Mark Hughes manages to get a striker who is able to score 10 to 15 goals a season then a top eight finish with a late push for a Europa League spot is certainly attainable for Mark Hughes' men.