Mohamed Salah has told Sky Sport Italia that he and his Roma team-mates "will fight for the Scudetto" this season, despite the loss of their star midfielder, Miralem Pjanic.
Pjanic, who made the switch to Juventus this summer, notched up 10 goals and 12 assists in 33 Serie A games last season for Roma.
Salah's interview is almost identical to the one that fellow team-mate, Diego Perroti, gave a few weeks ago, where he also claimed that Roma would go for the Scudetto.
Fighting for the title – Juventus threat
Pjanic was a huge loss for the club, so huge that media outlets are already writing Roma off – giving them no chance of lifting the Scudetto.
Although Roma will feel there is a void to fill in central midfield, Salah respects the Bosnian's choice: "It was a personal decision that came down to him and which we must respect." The Egyptian continued by wishing his old team-mate "good luck", stating that "he's still my friend."
Salah has identified Pjanic's new team as the team to beat in this season's Italian season. The 24-year-old has monitored Juventus' recruitment this summer calling them "excellent players". Salah fully understands how hard Roma will have to work if they want to end Juve's five-year title consecutive title shrink: "We'll fight for the Scudetto. It's not going to be easy but we'll give it our all. We want to give a great joy to our fans and to the club."
Return of a king - Luciano Spalletti
Spalletti first managed Roma in 2005 where he overseen I Giallorossi' most successful period in the Italian club's recent history. The 57-year-old won the Coppa Italia and the Supercoppa Italiana in 2007 before he guided Roma to their second Coppa Italia in as many years in 2008, which was the last time La Maggica lifted a trophy.
However, after a dominant spell in cup competitions, Roma failed to build on the success. I Lupi decided against strengthening their squad, and matters were made worse when Alberto Aquilani was sold to Liverpool, which left Spalletti no choice but to leave midway through the 2008/2009 season.
Since Spalletti's successful reign, Roma have yet to taste another trophy success. Eight-years have passed with fans becoming increasily frustrated with the lack of success, the Giallorossi board felt there was only one solution, bring back the man who knows all about lifting a trophy in Rome.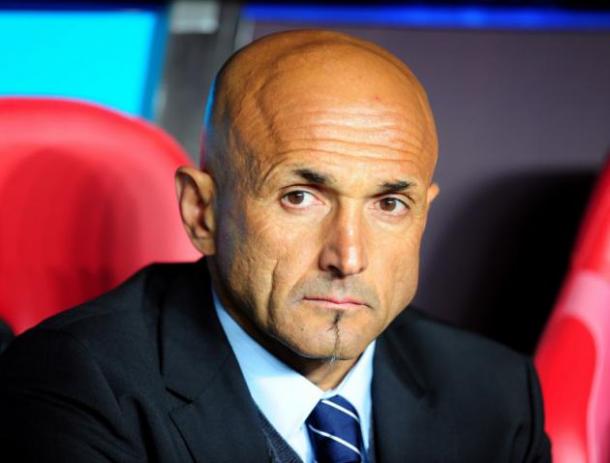 Spalletti re-joined in January 2016, and despite failing to win in his opening two games, he stunningly led Roma to a 17 game unbeaten streak with 14 wins and three draws, reinstating himself back as Rome legend.
Salah, who scored 15 goals in all competitons last term understands that "Spalletti is beloved in Roma, by the club, fans and players" with Spalletti' past achievements with Roma fresh in the memory.
The winger believes that Spalletti "wants the same thing as we do, to give something satisfying to the fans the directors." Salah praised his coach's in-game managerial skills revealing that Spaletti "likes to move players on the pitch and this always gives problems to our opponents when they try to read us."
Long stay in Rome?
Salah made the move to Rome in 2015 - ending his hard time at Chelsea after he impressed in a loan spell with Fiorentina.
The 24-year-old suggested that this the happiest he has ever felt as a player insisting he hope he "can stay here a long time" because he is "very happy." He called Rome a "beautiful city" as well acknowledging his teammates as he has "a great relationship" with them.