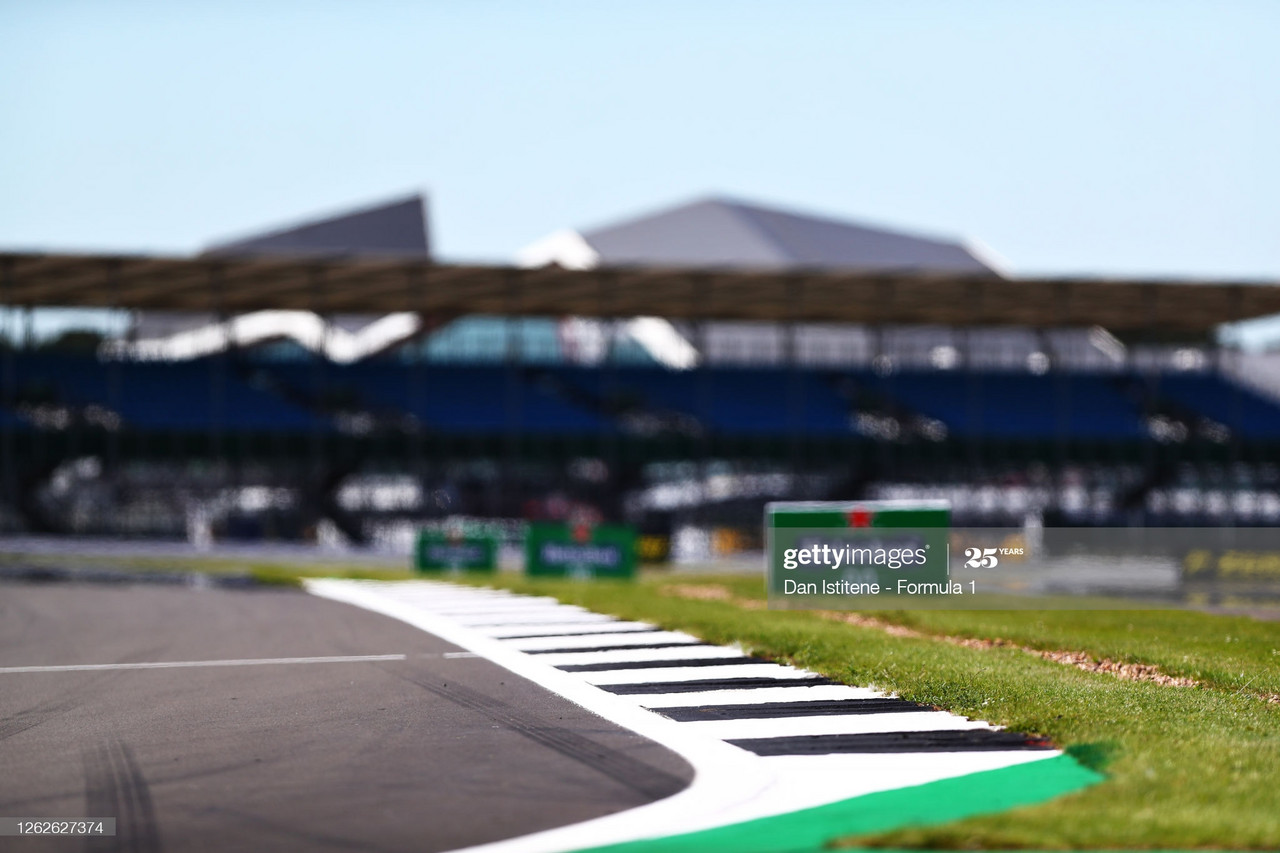 Last time out at the Hungaroring, Lewis Hamilton managed to equal the record for the number of wins secured at the circuit, set by Michael Schumacher. Coming back to his home circuit he will look to secure yet another win, but also add to his backlog of dominance on home turf.
Track Preview
Silverstone is one of the most iconic tracks, not just on the current calendar, but in motorsport. The 5.8Km track is loaded with great overtaking opportunities, mixing both high and low speed corners, all between two long straights.The track record is set at a 1.27.36, something accomplished by Hamilton during his route to the win in 2019.
The weather is something that always has a massive bearing on the track at Silverstone. "First of all, with Silverstone, you have to see what the weather will be like" are the words of Haas driver Romain Grosjean, followed on by saying "Silverstone completely switches from being a fast circuit to a low-speed circuit". Fortunately, for Romain, the weekend looks to have missed the poor weather, with the warm weather ending on Monday . However this could all change very quickly.
Coming back home
Coming into this race the bookies favorites are Mercedes, in specific Hamilton, having won the last two races in a row. Being one of a number of teams from this area of the UK, Mercedes deem this a home race, another team who are more than local, and could do well this weekend are Racing Point. The 'Pink Mercedes' has been strong so far this year, having culminated in a positive showing in Hungary.
In previous years Red Bull have not faired well here, given that the car is more suited to the high downforce tracks, such as Hungary, which would explain how Alexander Albon managed to make up so many places last week. With history against Red Bull, it could be a chance for another local team in McLaren to make another move towards the podium. With the time off there is also a chance that Ferrari could come back swinging, after a couple of lack luster races in Central Europe.
Race Weekend Calendar
July 31st
FP1 - 11:00 - 12:30
FP2 - 15:00 - 16:30
August 1st
FP3 - 11:00 - 12:00
Qualifying - 14:00 - 15:00
August 2nd
Race - 14:10 - 16:10