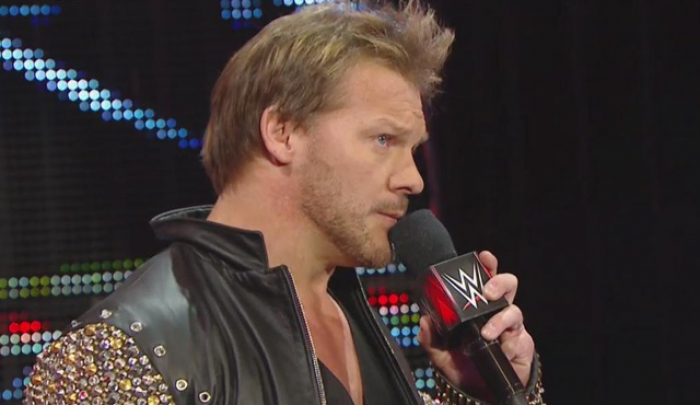 Chris Jericho has become known of his elaborate entrances and surprise returns, always looking to shock the fans. Well last night's Monday Night Raw certainly achieved that goal, as the WWE legend returned once again, interrupting the New Day.
The former World Champion came out to a thunderous ovation, saving the fans from what was becoming a rather poor segment from the Tag Team Champions, as he cut a promo on the ramp, announcing he was back, baby.
Ready to rumble
Jericho's promo was basic and nothing out of the ordinary, as the charismatic superstar used his famous catch phrases and even re-used some of his famous lines from the day he debuted in the WWE, but he did give the WWE Universe one announcement.
He revealed that on January 24th, he is officially entering the Royal Rumble match, in the main event, before proclaiming he would win and go on to main event Wrestlemania for the second time in his career.
The likelihood of him winning the match is of course, slim, but having a high caliber superstar such as Jericho announced ahead of time can't hurt the ratings, and there is no questioning he has a loyal and large fan base.
Chances of Jericho victory were dashed even more when it was announced that the WWE Championship would be on the line in the Rumble itself, but he is certainly a big name to have in the match.
However, whilst it's great to see Jericho back in the WWE, it is a surprise to see him come back before the Rumble itself and announce his entry, rather than just make an immediate impact during the match itself.
Whether this means that the WWE has more plans for Jericho beyond the Royal Rumble, will remain to be seen, but keeping him around for Wrestlemania season would certainly be a welcomed decision in most fans eyes.
Now it's simply time for fans to sit back and enjoy the next chapter of Jericho's incredible career, whether it ends at the Rumble or not, before fans are left, patiently waiting for him to surprise them once again.