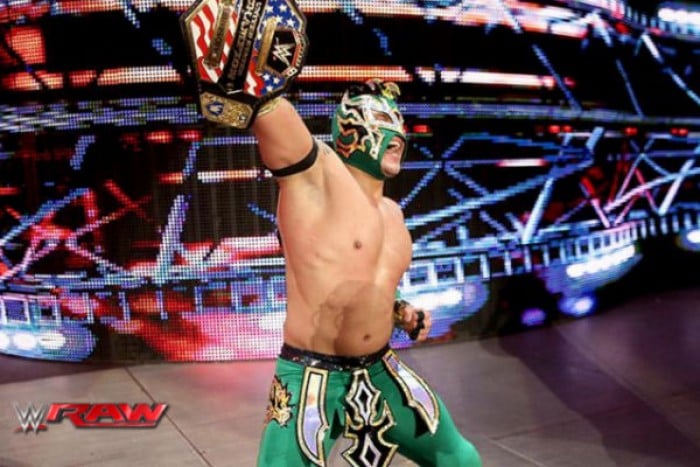 Last Monday Night Raw Kalisto stole the show, putting on not only the match of the night, but creating his biggest accomplishment to date winning the United States Championship, after successful beating Alberto Del Rio.
WWE had been working hard pushing him in recent months, and much to the surprise of fans, he was given his opportunity as champion only for him to lose it the very same week on Smackdown, back to Del Rio.
Fans have become accustomed to WWE's 50/50 booking, as they attempt to not have anyone look too weak or strong, but it's not an effective method for pushing talent and given the current state of the roster, due to injuries, creative needs to do as much as possible to create new stars.
Having the lucha masked high flyer pick up the title, only to drop it days later, is more of a step backwards than making progress with him, but has WWE completely dropped the ball?
Blink and you'll miss it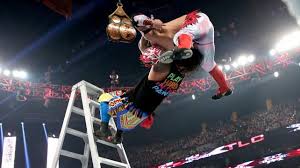 Kalisto's shock victory of Del Rio wasn't a result many fans were expecting heading into their title match, but the reaction of the crowd (one of the only things they reacted to all night) showed that fans were happy with the decision.
This is because the WWE Universe love high flying superstars, whose move set is guaranteed to leave people speechless, just look at what he did at TLC as an example of that, but it's also due to the fact that he is a very talented wrestler, whose presence on T.V. has been steadily rising as of late.
Therefore winning the US title should have been a major moment in his career, a stepping stone to push him higher up the card, allowing him to become the company's next big Hispanic star.
Having a superstar that is popular with Hispanic audiences is crucial for the company, and something they haven't managed to have since the departure of Rey Mysterio, despite several attempts.
With his tag team partner, Sin Cara out of action through injury, it makes perfect sense to push him on his own, and since his Slammy Award winning Salida Del Sol at TLC (pictured) he has been given more chances, especially on the microphone.
But with his title reign lasting less than one week, his momentum has been pushed back, making him look weak, but it also making Del Rio and the championship that WWE has worked so hard to build up, look weak in the process.
The idea that a young upcoming superstar could take the title to the next level is one that makes perfect sense, ever since Rusev won the belt, the United States title has been booked superbly, particularly during John Cena's time as champion, and Kalisto could have worked as an underdog champion, continuing to make the belt significant.
Del Rio's time as champion has been less than convincing, with his failed partnership with Zeb Colter and the poorly booked League of Nations stable, he has failed to be the champion that WWE hoped he would, due to his previous run with the company.
It appears that the idea behind it was to gain viewership to Smackdown, which has recently moved to the USA Network, and the idea that anything can happen makes it a must see show, as Vince McMahon tries to make the blue brand more relevant.
Instead, it has made Kalisto look weak, which means that should he win a single's title again (perhaps at the Royal Rumble), fans will already find it tougher to buy into, as they wont believe he is strong enough to be a champion.
The one positive that has come from this situation, is the WWE Universe have been treated to several great quality matches, as both guys have tons of ability inside the ring, and a rematch for the Lucha Dragon member will likely come at the Rumble, but if he loses again, Kalisto's career goes right back to square one, making that match crucial for the upcoming star.