So Raw this week was a decent show, more or less nothing meaningful happened apart for Daniel Byran's speech. Once again Daniel Byran Hijacked raw. Due to the extensive coverage placed into the Bryan news,this particular piece is more about the other bits of raw.
Raw opened to fireworks, it was amazing and made it feel special, it had a lovely package for Daniel Byran before we started and we were all ready for a sad night! The crowd were red hot and were chanting Daniels name from the start. It felt like tonight was going to be a great night.
We had to the contract signing for the main event of Fastlane to start off the show. Dean Ambrose came out to a huge pop. Similar to the pops Dolph Zigger or even Byran would get at the peak of their popularity. Ambrose is our next big superstar! Speaking of superstars, Brock Lesnar came out to a huge pop. He is easily WWE's biggest star at the moment. He is a legit badass and his sheer power and speed makes him a fan favorite because he looks like a man who could actually hurt you. As for Roman Reigns he got little to no reaction. The reaction he got was disappointing and he is in the shadow of his pal Dean Ambrose.
Dean Ambrose was amazing in this segment. He squared off against Lesnar and the crowd went crazy until Brock picked him up for a F5. Lesnar then tossed a lovely table at Roman. As Brock was walking away Triple H walked out and had a stand of with the Beast.
This bromance between Roman and Dean is terrible, it makes Dean look lesser than Roman, it would be great if Roman eventually turned heel. It would be great to see Roman in a suit alongside his mentor Triple H facing off against a returning Seth Rollins and a baby face Dean Ambrose. (We can dream)
When WWE realize that Dean Ambrose is the next big thing it will be great. They don't let Ambrose do many promo's but as his character on independent scene (Jon Moxley) was famous for his twisted and dark promo skills, this is a side of Ambrose I think WWE should showcase more. During the end of the night Ambrose would confront Brock and beg for a fight. Brock came out and destroyed Ambrose but he was still asking for more. Roman would come out to distract Brock and Ambrose then surprised Brock with a low blow. It was a great little segment and made Ambrose look great. Brock at this stage should start wearing a cup because this is two fellas who have now aimed for his family parts.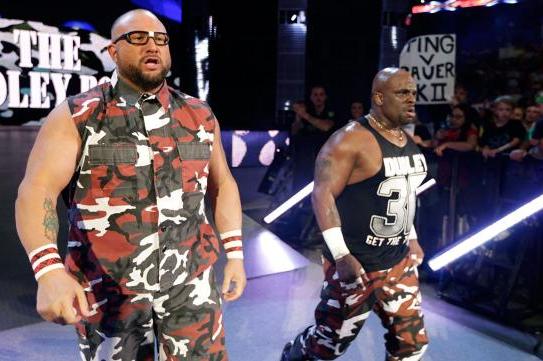 As it was on the site yesterday we discussed whether it's time for a tag team revival in the WWE. On this week's Raw we saw something new and different. Them damn Dudleyz turned heel and it was glorious! This was a great choice. It gives the tag team division a brand new hot heel and a believable heel compared to that of the Ascension and the New Day are fan favorite to some and hated by others but the tag team division really need a bad boy tag team and Bully Ray showed this in his TNA run so this has a lot of promise.
There was two option for the Dudleyz and I think this was the best decision either spilt them up or turn heel but now they can do both. The Dudley boyz were sadly turning dull and boring so this is much needed. The Dudleyz putting The Uso's through tables was a breath of fresh air to the tag team division. Hopefully the Dudleyz can have another Wrestlemania moment. A TLC match - the New day and the Uso's would be amazing just like the classic Dudley matches of the past.(We can Dream)
What WWE are doing with AJ styles is perfect. Having him in a feud with two top players like the Miz and Chris Jericho is great. Many people don't rate the Miz but he has done loads in the company, he is a multiple champion, has headlined Wrestlemania and has helped create stars like Daniel Byran and was key in the crowd reaction for Damien Sandow. As for Chris Jericho he is the person to give this feud that extra bit of spice. He is a huge star and a great worker and this is a great feud for all three superstars to be in so well done WWE. Aj once again was involved in a fight with Miz and Jericho and he was left standing tall.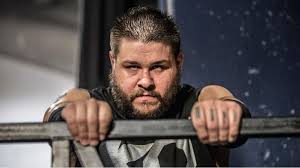 Kevin Owens and Dolph Ziggler. It is getting frustrating watching these two being used so poorly. This is their tenth match on WWE TV. That should not even be allowed! Having these to fight three weeks in a row makes both of them seem worthless. It is boring and both men can do much better. Make Owens injure Ziggler to make Owens seem like a monster and give Ziggler some much needed time off. Having Owens eliminate Aj Styles during the rumble was a great move and he could easily become the hottest heel on the roster. Also with Sami Zayn back in action it would be great to see the two of them go at it. Just like Ricky "The Dragon" Steamboat and Ric Flair these two men were meant to wrestle each other for life. Let's hope someday we can see Owens and Zayn at Wrestlemania (We can Dream)
Now for the divas. It was nice to see Naomi get a few hits in on Sasha Banks! They were some vicious hits and the crowd went crazy. Now Becky took the pin but it is okay because it made sense. It was a strong showing for all the girls and it seems to be going in the right direction. Tamina looked good and it was a great segment. Hopefully this is the push we need for the divas division.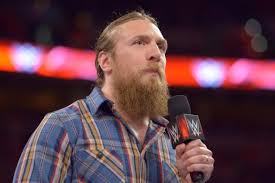 Now for the speech. I won't go on long because we have loads of articles on the site but it was a touchy speech and it was done to perfection. The crowd had respect and let him talk they were quite when they were supposed to be and loud when he needed a little bit of help. It showed the great person he is by mentioning Connor and his father. He mention his family and his love for Brie! Daniel is so good he got Brie over in a matter of seconds. He mentioned why he cut his hair and how grateful he is for wrestling. It was heart-breaking and we really lost a hall of famer. This show was about Daniel and everything else was forgotten about. Thank you Daniel for everything and we are grateful for you! Daniel you were always a A+ player in our the fans eyes!
Honorable Mentions:
Sin Cara returned. Hopefully this won't affect the push Kalisto is getting at the moment.
Kevin Owens was wearing a New Day shirt during Daniel Byrans speech.
During the Speech Aj Syles was standing up front right beside Vince McMahon
Also a small tussle seemed to happen between Titus O Niell and Vince McMahon ( Update: Titus Suspended for up to 90 days)
Ryback is shocking at the moment.
Bray Wyatt needs to win more and look like a monster.
The social outcasts are perfect.
Results:
Kevin Owens vs. Dolph Ziggler – Dolph Ziggler is the winner.
Charlotte vs. Alicia Fox – Charlotte is the winner
Bray Wyatt vs. Ryback – Bray Wyatt is the winner
Titus O'Neil vs. Adam Rose – Adam Rose wins
The Lucha Dragons vs. Rusev and Alberto Del Rio – Rusev and Del Rio with the win.
Becky Lynch vs. Tamina Snuka – Tamina Snuka
Tables Match: Mark Henry and The New Day vs. The Usos and The Dudley Boyz – The Uso's and The Dudley Boyz
And that was Raw. Daniels speech made this show 7/10 other than that it was not a great raw.