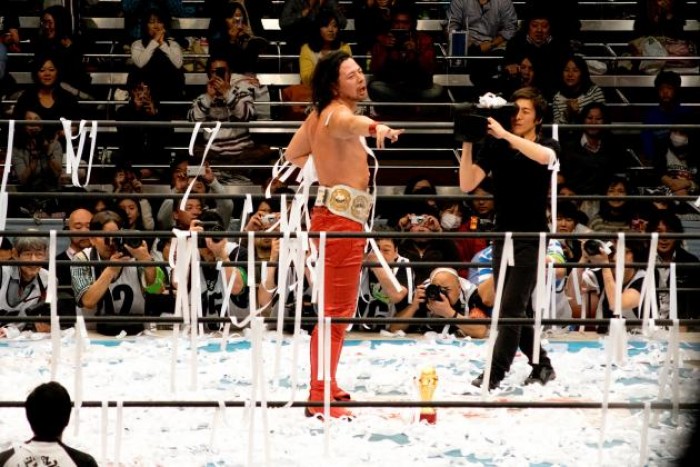 More information has now come to light about Shinsuke Nakamura's deal with the WWE, via Japanese wrestling blogger, @enuhito_eng, giving fans a better insight as to what they can expect once he debuts.
It's all in the details
Nakamura has apparently told WWE officials that he wishes to keep the same ring name and costume that he has used throughout his career, which is a smart move considering he is internationally known and changing this could possibly lose a portion of his fans, and make his initial few weeks harder than they need to be.
We also now know that he is in talks with the composer of his new entrance music which should make for an explosive start when he debuts, as he has been known for elaborate entrances throughout his career, Nakamura said he is excited, and that he is looking forward to wrestling in the WWE.
It's also said that Triple H told him, "Do what you like to do," which will surely serve as a huge boost of confidence having his boss have so much faith in him, and since taking over NXT, The Game has had nothing but success, so it's not too surprising he is putting his trust in him, as it has served him well with others.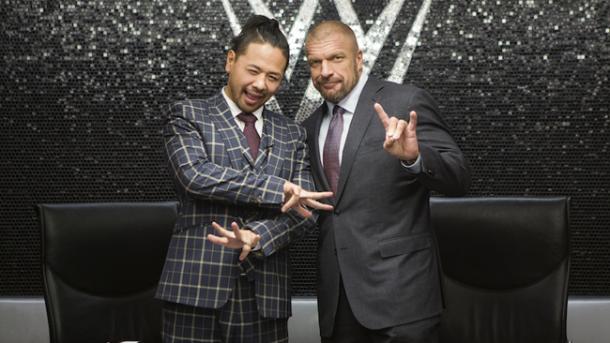 The 'King of Strong Style' said he doesn't watch other wrestlers matches as much because for him, it is important to be original and this would hinder that, which is an interesting take, as most superstars constantly watch each other.That being said, he wants to be like Queen front man Freddie Mercury and The King of Pop, Michael Jackson combined… that is certainly an interesting mix, and it's unique!
Impending debut
Nakamura is set to debut at NXT Takeover: Dallas facing fan favorite Sami Zayn which should cement him as a top guy immediately and help him getting over with the fans who are not already aware of his work.
It's highly anticipated that Samoa Joe and possibly Zayn will be going to the main roster sometime close to WrestleMania so there is no better time for the Japanese superstar to make his presence known in NXT and to the WWE Universe.
Zayn and Joe going up to the main roster would leave a Nakamura shape hole in the product and him coming will allow NXT to remain fresh and prevent it from becoming a little repetitive like we have seen in recent months on RAW and SmackDown.