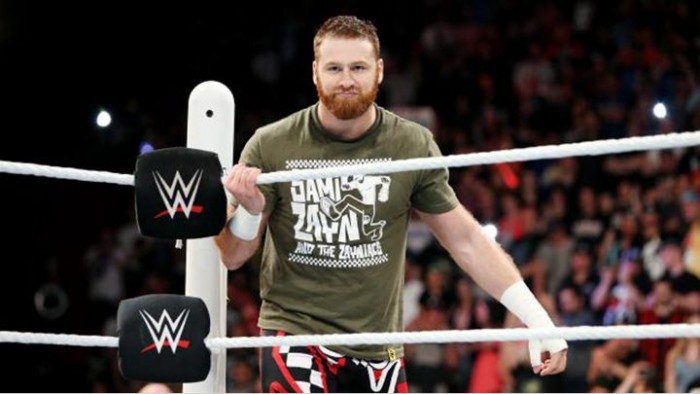 Sami Zayn could be making the jump to the main roster and appearing at WrestleMania 32 according to Dave Meltzer and the Wrestling News Observer.
The famed Wrestling Insider reported that Zayn is scheduled to be a part of the card at AT&T Stadium in Dallas, Texas and is also appearing on WWE's European tour in April.
The Underdog from the Underground could be appearing in the Andre The Giant battle royal, or he could even be facing long time rival Kevin Owens for the Intercontinental Championship, nothing is yet confirmed by the WWE.
Zayn's name has been mentioned in regards to a call-up for a while and the WWE Universe may finally be getting their wish.
WWE's main roster needs Zayn
The WWE's main roster is full of babyfaces but nobody quite like Sami Zayn. He is a world class technician and can cut an emotion fuelled promo that can connect with everybody. With Daniel Bryan retiring, WWE has an open spot for Zayn and he can fill it easily.
He is over in NXT and he has a chant that is easy to join in and fun to do - sounds a bit like the YES! chant, no? The emotion in his face and in the crowd when he defeated Adrian Neville for the NXT Championship is incredible to see, and is something the WWE has not captured since Bryan's run to WrestleMania 30.
Zayn is interchangeable in feuds, as he can always be booked against Kevin Owens because of their history and chemistry in ring and on the mic. That can be a feud that you continually go back to for the next 10 years but he can get in the squared circle with anybody and tell a great story.
His two out of three falls match with Cesaro on an early NXT TakeOver special is one of the best matches NXT has ever seen. His appearance on RAW to challenge John Cena led to a fantastic match as well, even though he injured himself during his entrance, Zayn still managed to have the match of the night.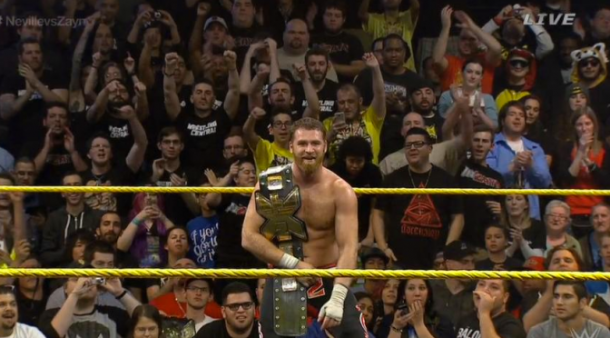 Olé! or no way?
Zayn is already scheduled to perform on the NXT Takeover: Dallas show during WrestleMania weekend against Shinsuke Nakamura so putting him in a match with multiple superstar makes sense at 'Mania.
Placing him into a feud with just over a month left until WrestleMania where he would have a maximum of four Monday Night Raw appearances does not make total sense. While he can have an incredible run in the WWE, he needs time to build a story to make the most impact possible.
The latest reports had Kevin Owens in line to face AJ Styles at WrestleMania but with Styles going down a tag team route with Chris Jericho, plans may change for Owens who has been feuding with Big Show in recent weeks.
To hardcore fans, he is built up against Owens but to casual fans who may have only seen him in his three main roster appearances already, it has no build. Yes he eliminated Owens in the Royal Rumble and Michael Cole referenced their long time rivalry but how many of those casual fans that saw that actually remember it?
A small percentage if anything. For the WWE, having Zayn make his official main roster debut during the night after WrestleMania may make the most sense. It is a night where people expect a surprise and the moment his music hits, his reception would be incredibly loud as the audience would be full of die hard wrestling fans.
If casual fans see that, they may support him from day one on the main event roster, putting him in the best position to succeed in the WWE.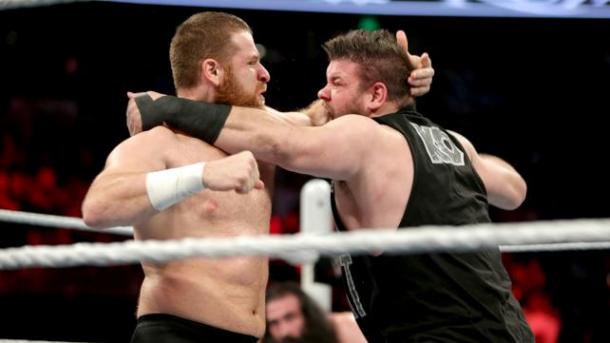 Do you want to see Sami Zayn at WrestleMania? Who do you want him to face? Comment below or Tweet us - @Vavel_Wrestling.